In their endeavour to portray stars as larger-than-life, marketing teams are going berserk with the numbers.
A new story claims that Prabhas was paid Rs 150 crore (Rs 1.5 billion) for his next film, Project X,
The figure sounded unreasonable, so Subhash K Jha checked with Producer Priyanka Dutta who asserted that the quoted remuneration was untrue.
Meanwhile, there are untrue stories about Prabhas' Adipurush co-star Kriti Sanon as well.
One such is that she has lowered her price after the failure of their mega epic.
"No one is talking about Prabhas lowering his fee," says a source close to Kriti. "After all, he was the pivotal character. Shouldn't he shoulder a part of the responsibility for the film's failure? Why only Kriti, when there were so many other prominent actors in Adipurush?"
The source rubbishes the price-cutting story.
"Kriti has had her share of hits like Lukka Chuppi and Mimi. Agreed, her last three films (Bhediya, Shehzada and Adipurush) have under-performed, but she is working towards her goals," the source says.
"The failure of Adipurush has made no difference to her market price."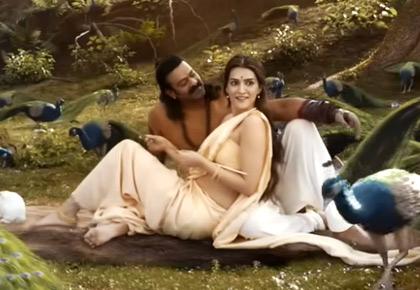 Source: Read Full Article