Lata Mangeshkar has so many interesting stories to tell about the movies, her long career and from her own life.
Many of these are recorded in Nasreen Munni Kabir's fascinating book, Lata Mangeshkar… In Her Own Voice, published by Niyogi Publishers.
Here, Lataji talks about her encounters with Jawaharlal Nehru after the 1962 War, and also her fallout with Raj Kapoor.
Nasreen Munni Kabir: I am sure millions of people would agree with you. Great people in music and in the political life of India have passed away. I believe tears came to Pandit Nehru's eyes when you sang Ae Mere Watan Ke Logon. When was this?
Lata Mangeshkar: Following the Chinese attack on India in 1962, Pradeepji wrote this song and I sang it for the first time in Delhi on Republic Day on January 26, 1963.
C Ramchandra conducted the few musicians who were performing on stage with me.
That year, many stars and music directors from Bombay were in Delhi, including Dilip Kumar, Raj Kapoor, Naushad Ali, Shankar-Jaikishan and Madan Mohan.
Once I finished singing, I sat down behind the stage and asked for a coffee. Mehboob Sahib came rushing to me and said: 'Lata! Where is Lata? Panditji is calling you.'
I followed him outside and when Panditji saw me, he stood up.
Indiraji (Indira Gandhi) and many leading politicians were there too.
Mehboob Sahib introduced me saying: 'This is Lata Mangeshkar.'
Nehru said: 'Beta, tum ne aaj mujhe rula diya (Child, you have brought tears to my eyes today). I am going home now. Come and have tea with me.'
We all then went to have tea at Teen Murti Bhavan where the Prime Minister was living.
I am not very pushy, so I stood in a corner when Mrs Indira Gandhi came over to me and said: 'You're here? Please wait. Don't move. I want to introduce two fans to you. They love your songs.'
She returned with her young sons, Rajiv and Sanjay.
At that moment, Panditji asked after me: 'Where is the lady who sang?'
So I went across the room and stood near him.
He turned to me and said: 'Will you sing it again?'
'I won't sing now,' I replied politely.
Nasreen Munni Kabir: Did you meet Panditji again?
Lata Mangeshkar: Yes. He came to Bombay to attend a charity show. I believe it was sometime in early 1964.
The event was held at the Brabourne Stadium, the Bombay cricket grounds near Churchgate and I sang the Arzoo song Aji Rooth Kar Ab Kahan Jaiyega.
When I was on the stage, I received a message from Panditji asking me to sing Ae Mere Watan Ke Logon. So I sang it.
Panditji was quite unwell in those days and didn't stay very long.
He was sitting in his car with his sister Vijayalakshmi Pandit.
Ram Kamlani, the brother of comedian Gope, rushed to me and said: 'Lata, where are you? Panditji is calling you.'
So we went to Panditji's car. He rolled down the window and held my hand and said: 'I came to hear you sing Ae Mere Watan Ke Logon. I am glad I have heard you sing.'
He drove away soon after we talked.
Panditji was always so affectionate. I am honoured to have met him.
Mrs Gandhi was very warm with me too.
I was in Kolhapur on May 27, 1964 when I heard Panditji was no more. It was a sad day.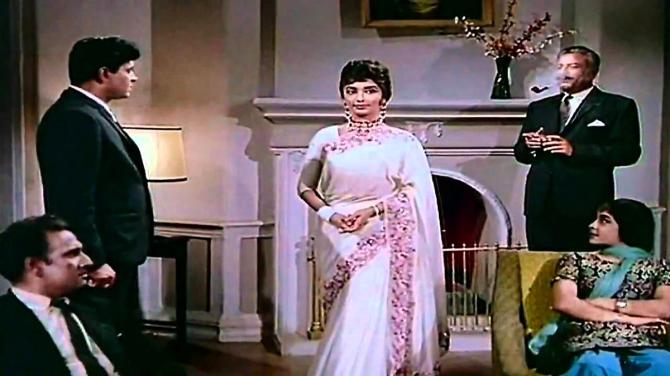 Nasreen Munni Kabir: I believe at one time you had a problem with Raj Kapoor and this was in some way connected to your brother.
Lata Mangeshkar: We did have a falling out in the late '70s when Satyam Shivam Sundaram was being made.
Raj Kapoor came to Hridaynath I(Mangeshkar, her brother) and offered him the film.
I had to leave for the US and Mukesh Bhaiya was with me.
When we were in the US, Mukesh Bhaiya said: 'Hridaynath won't be composing the music for Satyam Shivam Sundaram. Laxmikant-Pyarelal are going to do the film.'
I didn't pay much attention to his comment.
I returned to Bombay when the tour was over and discovered Raj Kapoor had indeed changed his mind and gone to Laxmikant-Pyarelal — despite first offering the film to Hridaynath.
It was possible Laxmikant managed to persuade Raj Kapoor to use them since their music in Bobby had been so successful.
Hridaynath was very irritated because he knew he hadn't asked Raj Sahib for the film — it was the other way round.
On top of that, articles started appearing in the press about the whole incident.
I got very angry and argued with Raj Kapoor and asked him: 'Why did you come to Hridaynath at all? I won't sing for the film.'
Pandit Narendra Sharma was writing the lyrics for Satyam Shivam Sundaram and said there was absolutely no question of Lata not singing the songs.
Laxmikant then said they would not compose the film's music if I didn't sing.
And so Hridaynath ended up persuading me not to drop the film for his sake. He insisted I sing.
When I went for the recording of the title song of Satyam Shivam Sundaram, I was still feeling quite angry.
I sat down, wrote down the lyrics Sharmaji gave me and then Laxmikant-Pyarelal arrived and taught me the song.
I took off my chappals, as I usually do, and stood at the mic.
Raj Kapoor said: 'Let's go for a take.'
I sang the song once and the take was okayed.
I put my chappals back on and left.
Nasreen Munni Kabir: How were your relations with Raj Kapoor after that?
Lata Mangeshkar: I had a professional relationship with Raj Kapoor and we carried on working together.
On a personal level, I was much closer to other directors like Mehboob Khan, Kamal Amrohi and Manmohan Desai.
Yash Chopra has always been like family to me and I feel very close to him.
Manmohan Desai loved my songs and his brother, the producer, Subhash Desai, was also very fond of me.
Nasreen Munni Kabir: You started singing fewer songs from the late 1990s. But all the film directors of today, including Mani Ratnam, Sooraj Barjatya, Aditya Chopra, Karan Johar, Sanjay Leela Bhansali, Ashutosh Gowariker, Rakeysh Mehra — they all want you to sing in their films.
Lata Mangeshkar: And I have sung for them all.
I find the work of these directors very good.
I like Aditya Chopra's films. He explains the song situation very well.
I don't see many films these days, but I liked Rajkumar Hirani's Munnabhai MBBS and Lage Raho Munna Bhai.
Shah Rukh Khan can act in many different types of roles. In Darr and Baazigar he was a villain and then in Dilwale Dulhania Le Jaayenge, he redefined the idea of a romantic hero.
An actor whom I like very much is Rishi Kapoor. He has always been excellent, a good dancer and is handsome too!
I saw Aamir Khan's Taare Zameen Par. He is a good director and a very good actor. I regard him as a personal friend.
Excerpted from Lata Mangeshkar… In Her Own Voice by Nasreen Munni Kabir with the kind permission of the publishers, Niyogi Books.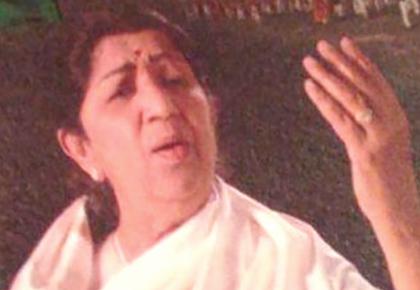 Source: Read Full Article