There's just no stopping Asha Bhosle.
Even as the world never tires celebrating her, the singing legend herself doesn't tire from entertaining generations after generations.
On her 90th birthday on September 8, Ashaji hopes to perform at a live three-hour concert in Dubai.
Patcy N/Rediff.com brings back interesting anecdotes from a fun media interaction, along with Hitesh Harisinghani/Rediff.com and Afsar Dayatar/Rediff.com.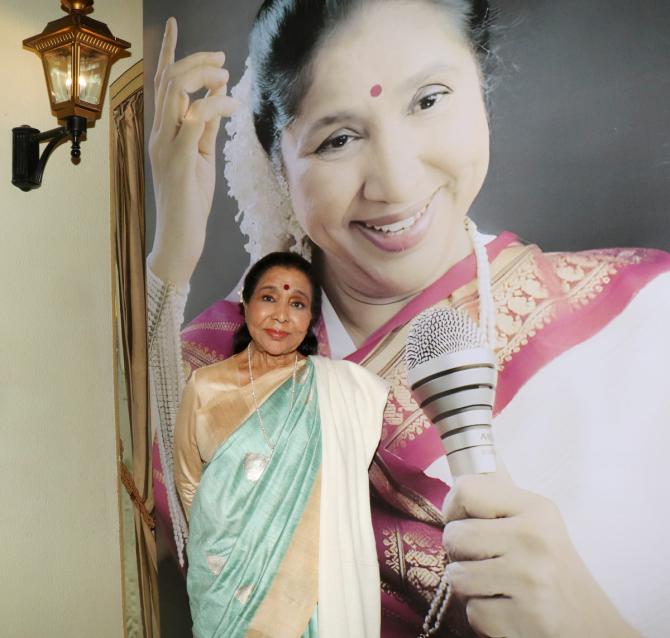 It will be a special show, as it will have a Broadway feel and look back at Ashaji's journey in the field of music through the years.
The show has been conceptualised and directed by her youngest son, Anand Bhosle.
Her grand-daughter Zanai Bhosle — Anand's daughter — will join her, and will reportedly make some Michael Jackson dance moves.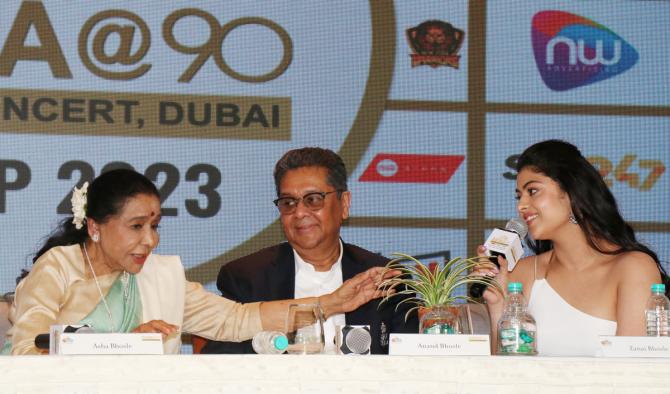 Ashaji started singing at the age of 10. In 1945, she arrived in Mumbai to try her hand at playback singing.
"I know the history of this film industry, if I talk about it will take at least three to four days," she says, adding, "Main aakhri Mughal hoon is film line ka."
Ashaji may be turning 90, but she can still sing like a teenager, and proves that in this video.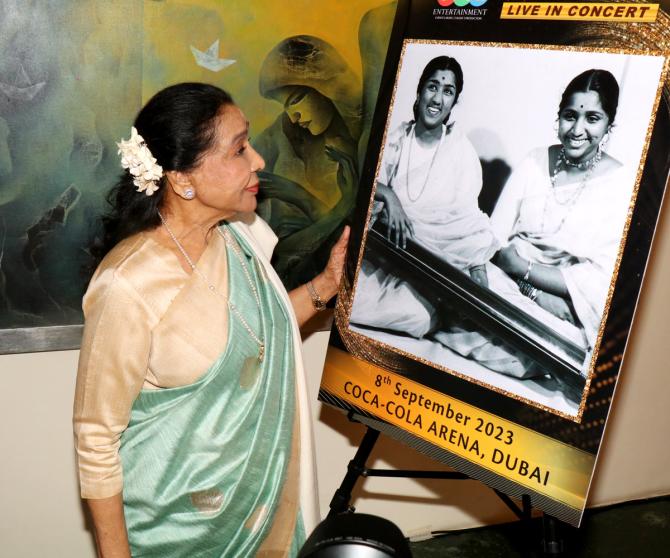 Ashaji is very proud to be a Marathi manoos, and she promises to sing a Marathi song composed by her father Master Dinanath Mangeshkar at the concert. She gives a sneak preview in this video.
The concert will also include songs with her legendary eldest sister Lata Mangeshkar, as the sisters had sung many songs together at the beginning of Ashaji's career.
Watch Ashaji's advice to GenZers.
Ashaji shares the ups and down in her life through a song.
What's her 90th birthday wish? She tells us here.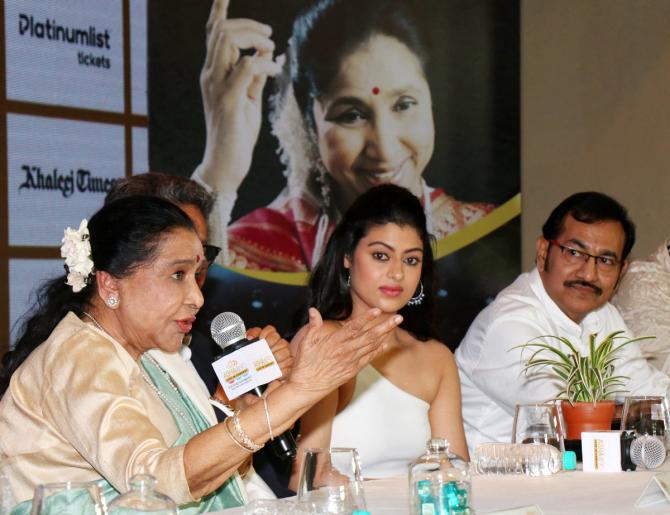 Sudesh Bhosle will join Ashaji at the Dubai concert, and he talks warmly about their relationship through the years.
He looked backed at his career and said that in 1982, he used to earn Rs 60 for a song.
That was when Ashaji spotted him and introduced him to R D Burman, who felt that Sudesh sang like his father.
After that, Sudesh became a fixture at Ashaji's concerts. And he says proudly, after being seen singing with Ashaji, his salary hiked up to Rs 6 lakh!
Many more interesting stories coming up in this video.
There's a reason why Sudesh Bhosle means so much to Asha Bhosle — no, he is not her son, she says with a laugh — and she shares it here.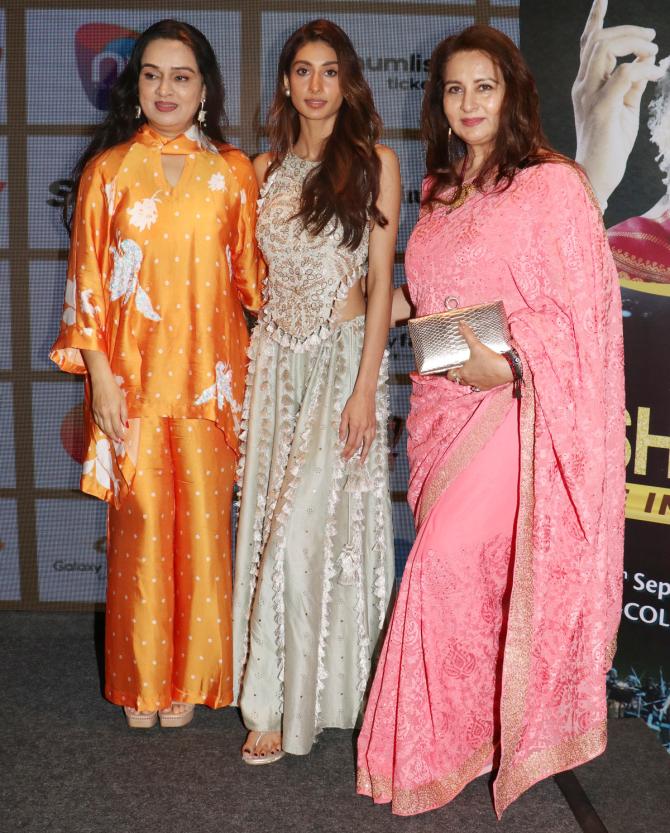 Ashaji's niece Padmini Kolhapure and Poonam Dhillon were among the celebrities at the press meet.
Poonam's daughter Paloma will be making her acting debut with Dono — the teaser looks sweet — and Ashaji gave her blessings.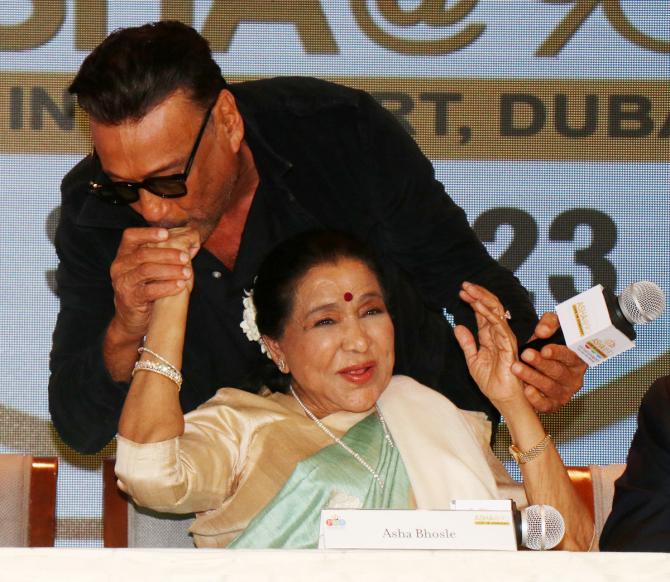 Jackie Shroff loves Ashaji, and showed everyone just how much at the event. He even sang one of his many Ashaji favourite songs.
Ashaji, in turn, sang Rangeela Re for her 'Jaikishan' (yes, that's Jackie's real name!).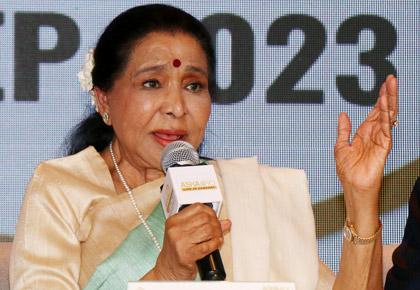 Source: Read Full Article