The Ponniyin Selvan 2 trailer has everything you were looking for: Suspense, action, drama, plotting and vengeance, cheers Syed Firdaus Ashraf.
If you have not seen Mani Ratnam's historical drama Ponniyin Selvan 1, do not read this trailer review of its sequel because you may not understand. (Watch the first part of Amazon Prime Video; our reviewer calls it 'awesome'!)
The suspense around Aishwarya Rai's mysterious queen Nandini in PS 1 will be revealed in part two.
Just like the question, 'Katappa ne Bahubali ko kyon maara?' held so much curiosity for Baahubali fans, why did Nandini back-stab her lover Aditha Karikalan (Vikram) is the most asked question for PS 1 fans.

In grief, Aditha is in perpetual war mode.
As he beautifully says in PS 1, 'This war, blood, song, this wine. Everything I do is a struggle to forget her.'
His pain and anguish stays with you, and you wonder what is going to happen to this aggrieved lover.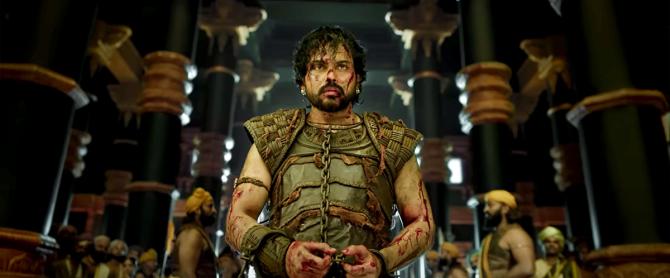 But an indifferent Nandini schemes against the powerful Cholas to bring an end to their empire.
Why is she doing that? What is her motive? Is she a victim of circumstances?
The answer will be revealed when the sequel releases on April 30.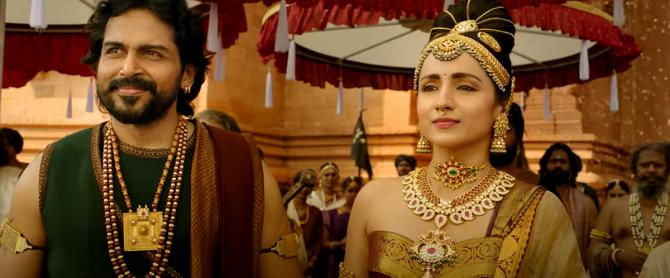 Just looking at the trailer, one feels Director Mani Ratnam has got a blockbuster at hand.
He had tried to make this film in 1994 and again in 2011, but failed.
Tamil superstar MGR had also tried to make the movie, as did Kamal Haasan, but both failed.
It took six decades for this historical — based on Kalki Krishnamurthy's classic novel of the same name — to be made into a movie and thankfully, Mani Ratnam did it.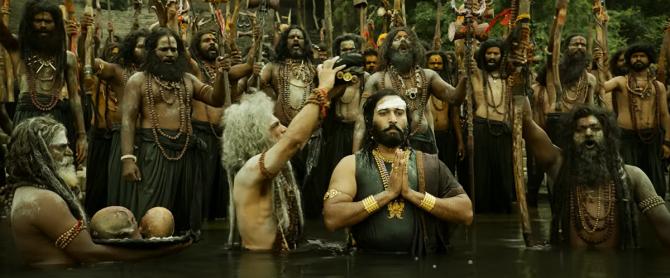 Audiences, who do not know about the great Chola empire, get a glimpse of how powerful they were.
The trailer has everything you were looking for: Suspense, action, drama, plotting and vengeance.
It hints that Arunmozhi (Jayman Ravi) is still alive, making the plot even more interesting.
The trailer of PS 2 is best described in its own song: All heads bow before you Chola, Chola!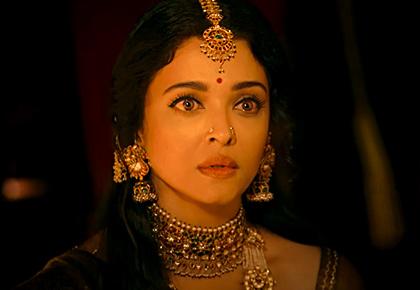 Source: Read Full Article