'Sreesanth creates unnecessary drama.'
'I request viewers to help him get out of the house.'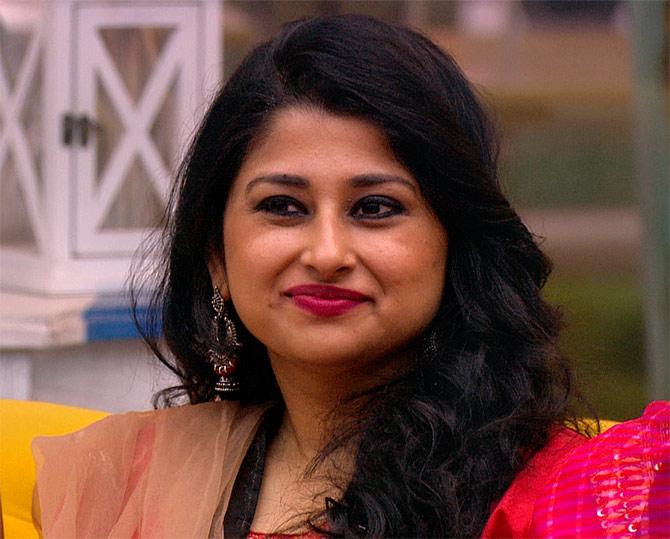 In a surprising twist, Salman Khan announced a double eviction in Bigg Boss 12.
Anup Jalota was the first to go, followed by Saba Khan.
Her sister Somi, Surbhi Rana and Romil Chaudhary broke down as they said their goodbyes to Saba.
The Jaipur sisters started with a bang, but soon, they lost their mojo.
"Sreesanth thinks he is the only celebrity in the house and makes shocking statements which makes him look like an idiot," Saba tells Rediff.com Contributor Rajul Hegde.
You looked upset when your name was announced for eviction.
I am disappointed. I did not expect to get out so soon.
I was playing well and deserved to go ahead in the show.
There are so many less deserving contestants doing nothing in the house.
I thought Srishty (Rode) or Anupji (Jalota) would get evicted. I still don't know why I did.
The housemates realised we were strong and started playing emotional games with us.
Now, I want Somi to be what she is and not fall for the emotional games in the house.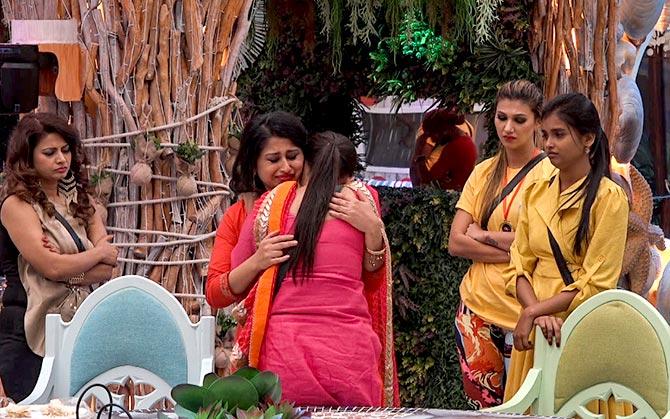 Somi and you played well in the beginning, but wild card Surbhi Rana seemed to have overpowered you.
I don't think so.
Surbhi had already watched the show so she came across as a strong contestant.
She is playing the game well, in a different way.
We had our opinions and stood for the right reasons. We never created debates without reason.
Who is playing games?
Sreesanth is playing a dirty game. He is so arrogant!
Everybody wants to give their best during the tasks, but he talks about quitting and does not contribute at all.
If someone is giving their 100 percent in the task, he will come and mess up.
When he is picked to be sent to the jail, he creates a scene.
That's his strategy to grab attention, but it won't work for him all the time. The viewers will get bored.
He cries a lot and creates unnecessary drama.
I request viewers to help him get out of the house.
I had a soft corner for Sreesanth, but not after his comments to Deepak Thakur (Sreesanth had called Deepak 'poor' and a 'servant') and his homophobic comments about Rohit Suchanti.
He thinks he is the only celebrity in the house and makes shocking statements which makes him look like an idiot.
Dipika (Kakar) needs to get out of her bahu image and show her real face.
Deepak is not as entertaining as he used to be. He needs to control his tongue and stop saying nasty things.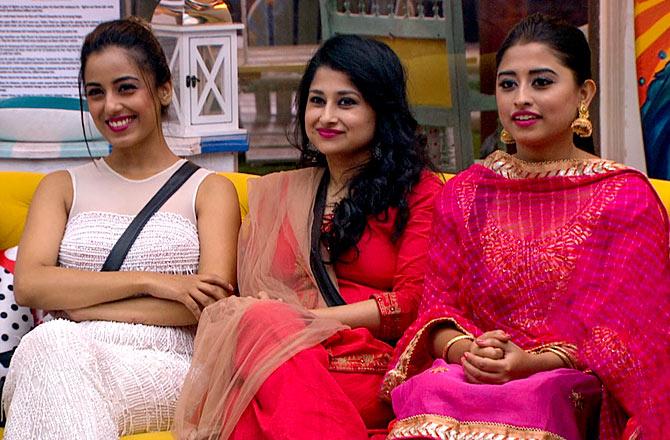 Did you ever feel that commoners were treated differently by the celebrity contestants?
Yes, many times.
Sreesanth, Karanvir Bhora and Jasleen Matharu have made it obvious with their comments though they would claim that we are all equal.
They always felt they are rich and classy.
Do you regret not being captain of the house?
Yes. I had put in a lot of effort, and given my 100 percent during the captaincy task. But I got banned from the captaincy due to the fight between Srishty and me.
I expected Bigg Boss to remove the ban, but that did not happen.
Later, I played for my sister Somi and she was in the captaincy race last week.
I want her to become the captain soon.
What next?
I don't know; I have just come out of the house.
I want to go home and meet my family.
But yes, I definitely enjoyed the attention. Everybody in the house said I am a natural actor.
If I get a chance, I ready for fiction and shows.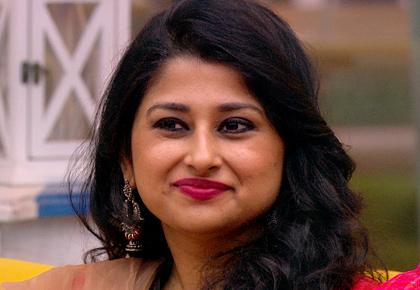 Source: Read Full Article