'Yahan apna danka khud bajana padta hai.'
After her delightful turn in 2018's Badhaai Ho, Neena Gupta unlocked work opportunities that never came her way before.
In her coming film Shiv Shastri Balboa, Neena plays a mysterious woman, who wants to return to India after spending eight years in the US.
Calling the film a "big responsibility", she tells Mayur Sanap/Rediff.com, "This is a very important film for me. My role is different from whatever I have been playing of late."
After the success of Uunchai, you are back with Anupam Kher in Shiv Shastri Balboa. What changes in an actor's life when a film becomes a hit?
On a personal level, things don't change at all.
Yes, we are happy that our film has done well because as artists, we want as many people to see our work.
There are many reasons behind the box office fate of a film; I am not bothered about it that much.
But for an actor, things do change.
Success is an amazing thing.
Post Badhaai Ho, I suddenly became a 'good actor'.
I started getting a lot of work, the remuneration changed, the status…
The film's posters are witty and charming, especially the one where you are on a superbike with your hero. How does it feel to be featured on a poster like that?
I am very proud to see myself in this kind of poster. In fact, I will hang this poster in my home (laughs)!
This is a very important film for me.
My role is different from whatever I have been playing of late.
Also, to carry the film on your shoulders was a big responsibility.
I believe we have done a good job.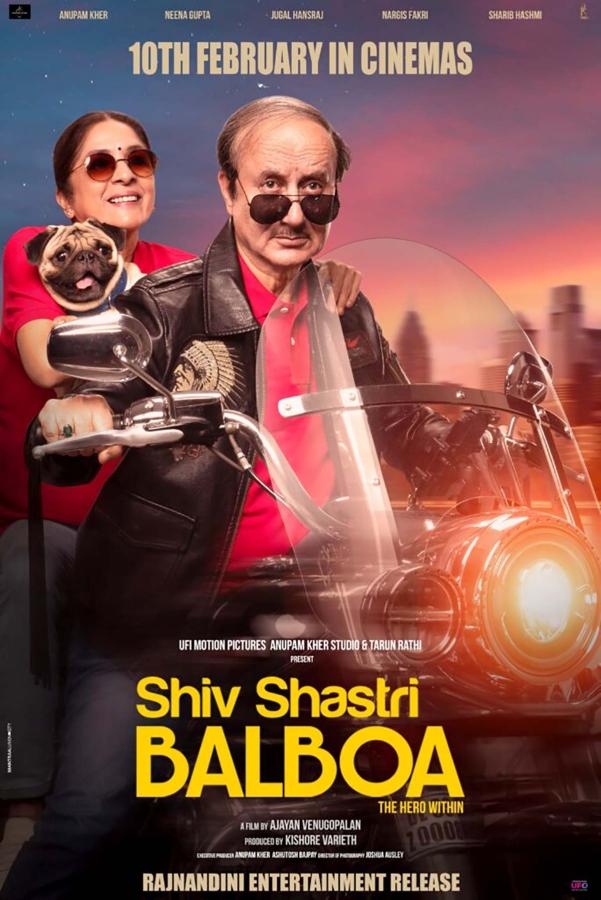 What are the deciding factors before you say yes to a film?
I believe the script should touch your heart.
I remember when Soorajji (Barjatya) was narrating the script of Uunchai to me, I had already started visualising my character in it. It's an indication that the story is good and you want to do it.
If you stress too much about things like 'Oh, this producer is big' or 'I have so-and-so co-actor', something is wrong.
You have this natural chemistry with your co-actors. What's your secret to this equation?
I think your chemistry is only as good as your co-star.
If the actor paired opposite you is not good enough, the chemistry is bound to fail.
I once worked with an actor who was so consumed in his own process that I couldn't build any equation there.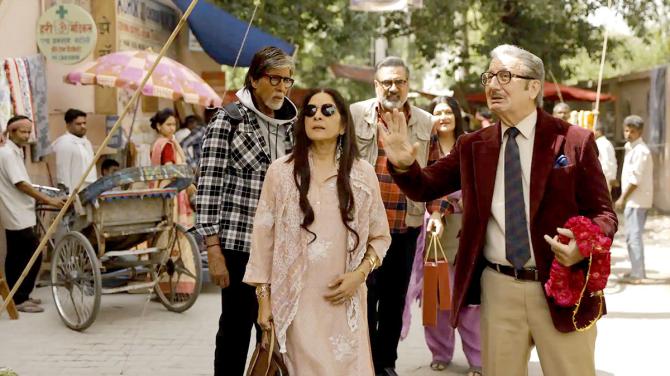 You have been a part of the film industry for 40 years. What are some of the important lessons you have learned?
You cannot be shy in this industry.
You cannot be modest about your work.
Yahan apna danka khud bajana padta hai (you have to boast about your achievements).
Was it difficult for you to become this person?
Yeah, yeah! It is still difficult for me because I am not like that.
I am very shy.
I am friends with so many people from the industry, but despite that, I was bereft of work.
I never approached even my friends for work.
So what is your approach now?
I have a manager who looks after my work.
Whenever I see announcement of any new film on Instagram, I take the contact number of the makers from my manager and message them for work.
What changes do you wish to see for senior actors like you in the industry?
So many changes are happening for us, which I really appreciate.
I am getting amazing parts, touch wood.
Do you think the audience is also changing?
Of course. The industry was dishing out similar kind of content before, but now, there is a lot of variety for the audience.
We have films like Uunchai, Drishyam and Pathaan doing so well at the box office. They are all different films.
There's so much happening on OTT as well.
People are really liking Goodbye on OTT.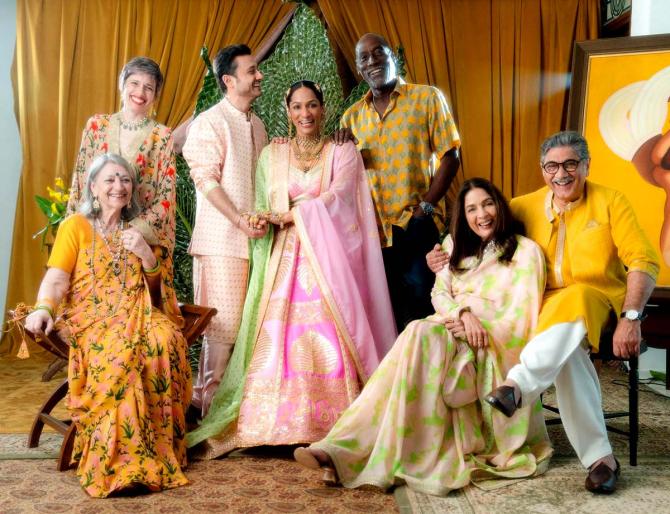 Your son-in-law Satyadeep Mishra starred in the first season of Masaba Masaba. Did you know something was brewing between Masaba and him?
At that time? No!
I don't think even they were aware of it.
It happened gradually.
They met on the set of that show, and then slowly took it from there.
It culminated in their marriage, and the family pictures were lovely. But you have returned to work immediately after.
That's because nobody is at home!
We are all workaholics.
After the wedding, we had a small family dinner, that's it.
Masaba was off to work the next day and Sattu (Satyadeep) is busy shooting. His mother also left.
My husband is busy again with his board meetings. Toh main akele kya karti…(laughs)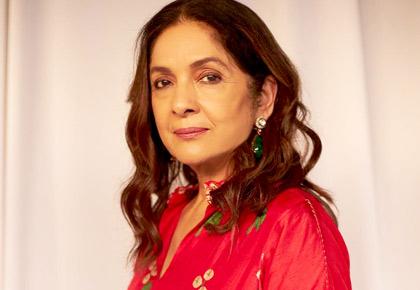 Source: Read Full Article