I vividly remember the first few years when Dhanush marked his entry in Tamil cinema: A scrawny young man who could be your boy-next-door or just any face in the crowd.
In 2002, I was in Class 11. Good-looking, well-dressed actors like Vijay, Ajith and Suriya were busy romancing the hottest actors, delivering blockbusters that ran houseful for 100 days.
Enter Dhanush, the niche discovery, as the not-so-good-looking, dejected, one-side lover. It was an image that strangely resonated with the majority of youth.
Three films in the first two years — ThulluvadhoIlamai, Kaadhal Kondein, Thiruda Thirudi — were all commercially successful.
An unsuspecting artiste had arrived in style and made everyone take note.
Twenty years later, not much has changed.
Dhanush, who turns 40 on July 28, still defies his age and can transform into an unemployed college graduate, an obsessive, one-sided lover or the doting father of a teen with equal integrity and maybe even lead a badly written film to commercial success.
Divya Nair/Rediff.com celebrates his milestone birthday by looking at his most memorable films.
Kaadhal Kondein
Dhanush plays Vinod, an introverted, one-sided lover in this college drama directed by his brother Selvaraghavan.
The film wouldn't find much appreciation from elders or parents because it is written for a young audience with focus on the emotions and mental trauma of a young orphan who is friend-zoned, heartbroken and helpless.
What you see is a college boy with nerdy buzz cut hair and thick spectacles.
But what you really remember is how Dhanush feels when his friend and lover ignores him and falls for a better looking guy.
Dhanush's portrayal of Vinod is so endearing that you'd almost forget how unreasonable or faulty he is. And that is the true beauty of an actor: To make you fall in love with his side of the story.
Kaadhal Kondein may not be anyone's favourite film because it is tragic, toxic and problematic on many levels. But Dhanush as Vinod in Kaadhal Kondein is a character worth the spotlight.
Raanjhanaa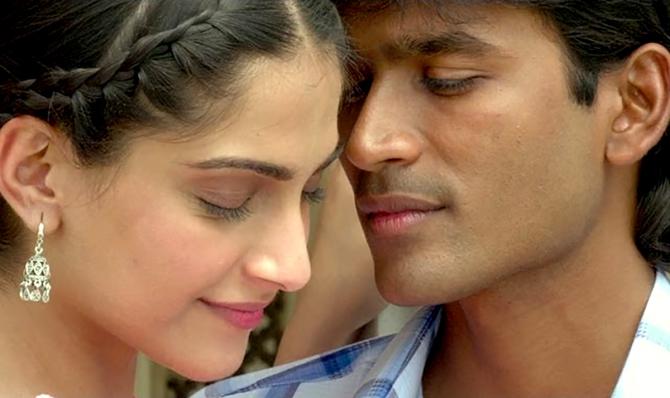 Apart from Kamal Haasan or R Madhavan, I can't think of many Tamil actors who have had a successful run both in Kollywood and Bollywood.
Dhanush's entry into Bollywood with Raanjhanaa, however,was a clean sweep.
While a section of critics debated his one-sided lover image and how it glamourised stalking, Dhanush made sure everyone would leave the theatre only after developing empathy for Kundan, the lover boy who put everything at stake for his childhood crush Zoya.
If a good actor can make an average actor look and act better on screen, Dhanush does that for Sonam Kapoor because it's impossible not to react or surrender to the scene when he is your co-star.
The idea that 'Forgiveness is love' could have been too far-fetched for Bollywood but Aanand L Rai trusted Dhanush to tell Kundan's story and the actor didn't let him down.
Asuran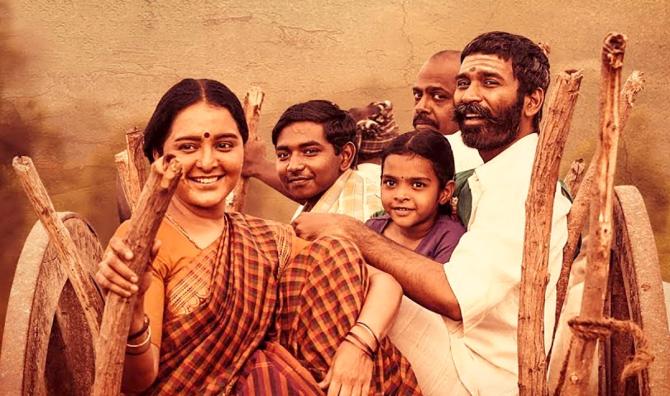 If you ask a 30-something actor in Bollywood to play the role of a father to an adult, he'd probably think twice and maybe even drop the opportunity.
But Dhanush took it in his stride to play Sivasaami, the dutiful father of two sons who risks his life to protect his family from the ruthful landlord and villagers.
The risk worked out beautifully in his favour because you don't see Dhanush at all in this film.
What you see is the story of a father trying to protect his son because that's what fathers do.
Even if it means falling at the feet of every villager to ask for forgiveness, for no fault of yours.
Dhanush breathes life into Sivasaami's journey turning it into an emotional and thrilling experience.
Karnan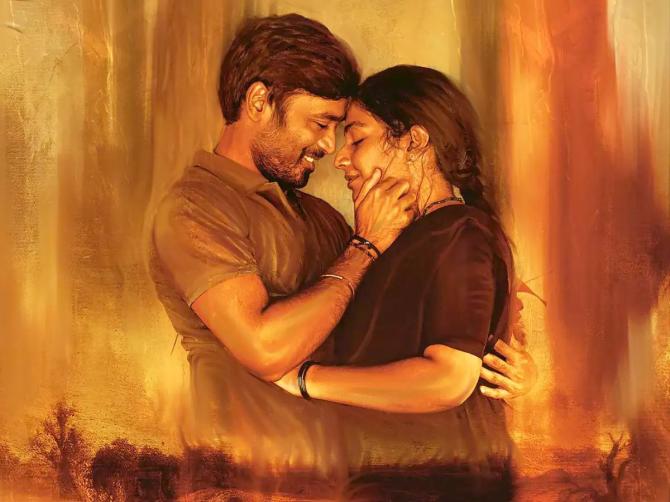 Mari Selvaraj's tale of oppression and revolt finds an unusual hero in Karnan played in a devoting fashion by Dhanush.
The youth with a vision, who questions superstitions while dealing with demons from the past, rises to the occasion when his village folk are let down by the system.
It doesn't matter who is breaking the law or where it all began because Karnan speaks the language of the oppressed in a way that you embrace his journey as your own.
Karnan's anguish, and idea of revolt is justified because he makes you believe that he has been wronged every step of the way and that he deserves justice.
Dhanush outshines in this melodrama that gives us a modern take on the Mahabharat.
Aadukalam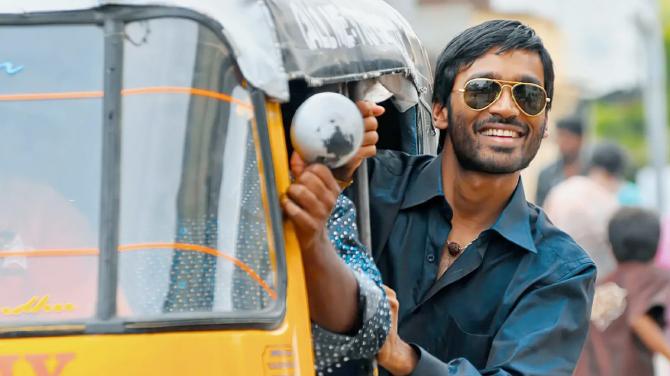 One of Dhanush's early films, it is directed by Vetrimaran. Dhanush plays Karuppu, a young villager who is adept at breeding and training roosters.
Under rare circumstances, Karuppu takes up a challenge and wins a rooster race leading to a whole new set of problems that he has to deal with.
With a strong Madurai dialect, Dhanush takes us on a compelling ride of emotions with his expressions, body language et all.
Despite its running time of about two hours and 40 minutes, Karuppu's lonesome journey and subsequent rise as a confident coach begins to feel like a personal achievement of sorts, only because Dhanush plays the character with utmost ease.
Maryan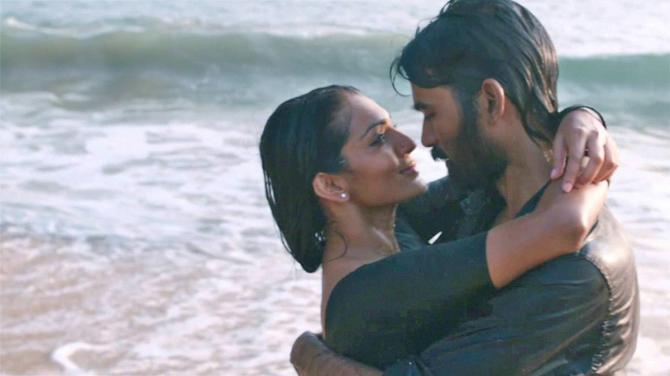 A hardworking fisherman agrees to take up a contractual job abroad hoping to support his fiance financially back home.
While returning, his hopes of reuniting with his love is interrupted as he gets kidnapped by Sudanese terrorists.
Maryan is an exhausting but emotionally powerful work of fiction that could connect with so many men and women who have lived and survived in difficult situations in order to improve conditions back home.
The film may not have been a commercial blockbuster but is an important film in Dhanush's splendid career graph, in which he has personalised emotions of pain, love and longing without going overboard.
Maari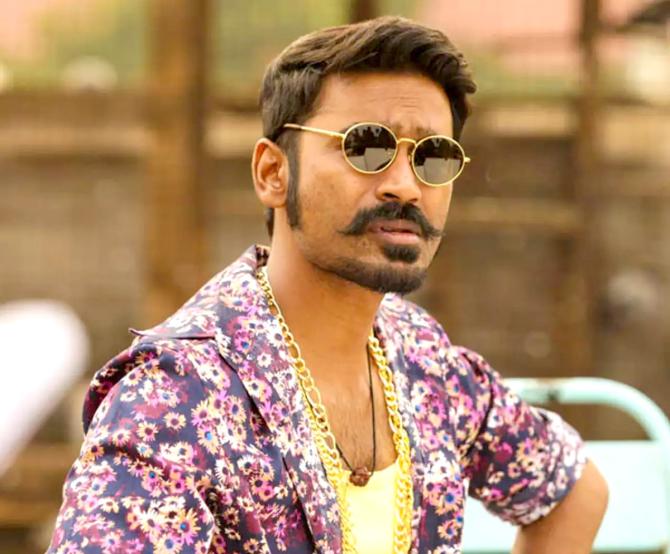 Rajkumar Hirani's Munnabhai could be one reference of a film where a rowdy don is glamourised as a comic icon.
While Sanjay Dutt-Arshad Warsi were far more likeable characters, Dhanush as Maari is not a character you would instantly like.
In fact, he is annoyingly rude, unscrupulous and full of arrogance.
Until you realise his unwavering love for pigeons, and the length he'd go to defend the people who gave up on him.
Maari is not your lovable gunda who undergoes a transformation and he doesn't make any effort to change your perception throughout the film.
He basically wants you to accept Maari for who he is and what he has become.
And that's where Dhanush triumphs in this simple film with no fancy plot twists and yet ends up entertaining you in its own way.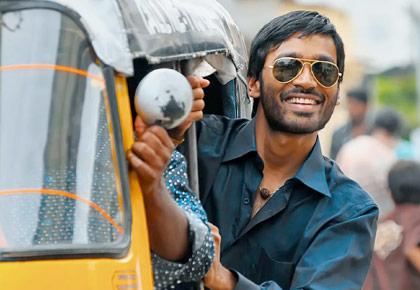 Source: Read Full Article