Thousands of fans and well-wishers lined up the streets of Bray in Ireland to say their last goodbyes to Sinead O'Connor on August 8.
The funeral procession went past her home, as people celebrated her life with flowers, soft toys and music.
Irish singer-songwriter Sinead O'Connor passed into the ages on July 26. She was 56.
When her teenage son Shane died by suicide last year, O'Connor had tweeted there was 'no point living without him'.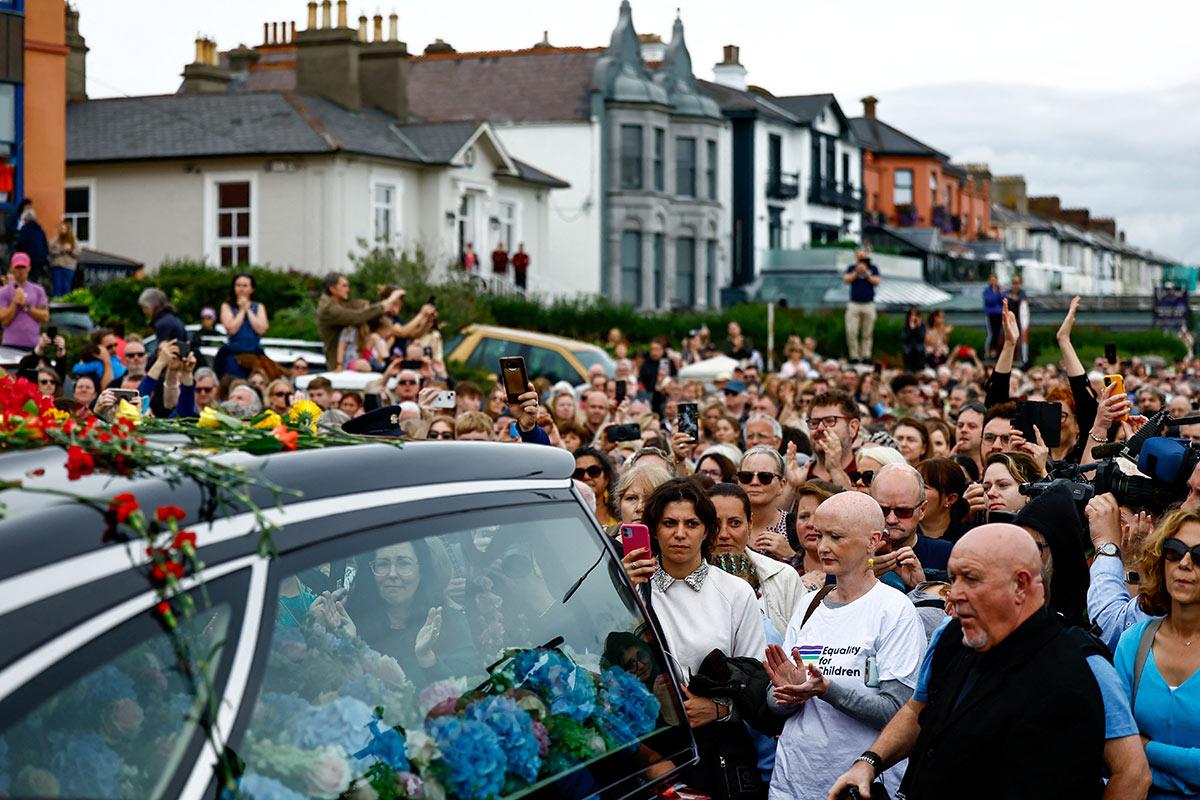 The funeral car was decorated with flowers and pictures of the singer. As it drove past, fans threw more flowers at it, and clapped and cheered.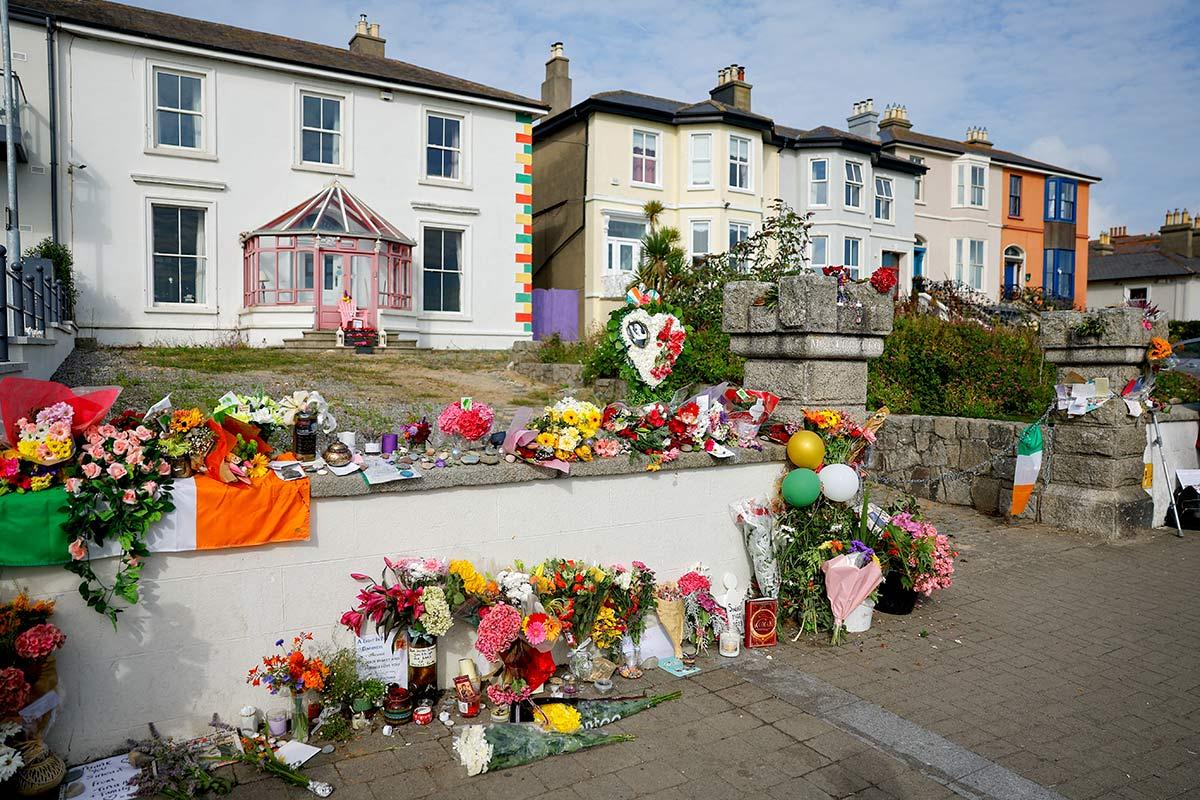 Her former home, where she lived for 15 years, was decorated with flowers too, as people came down to cherish the singer and give her a fitting tribute.
Sinead sold the house in 2021, and it's been empty since.
She was found dead in her southeast London home.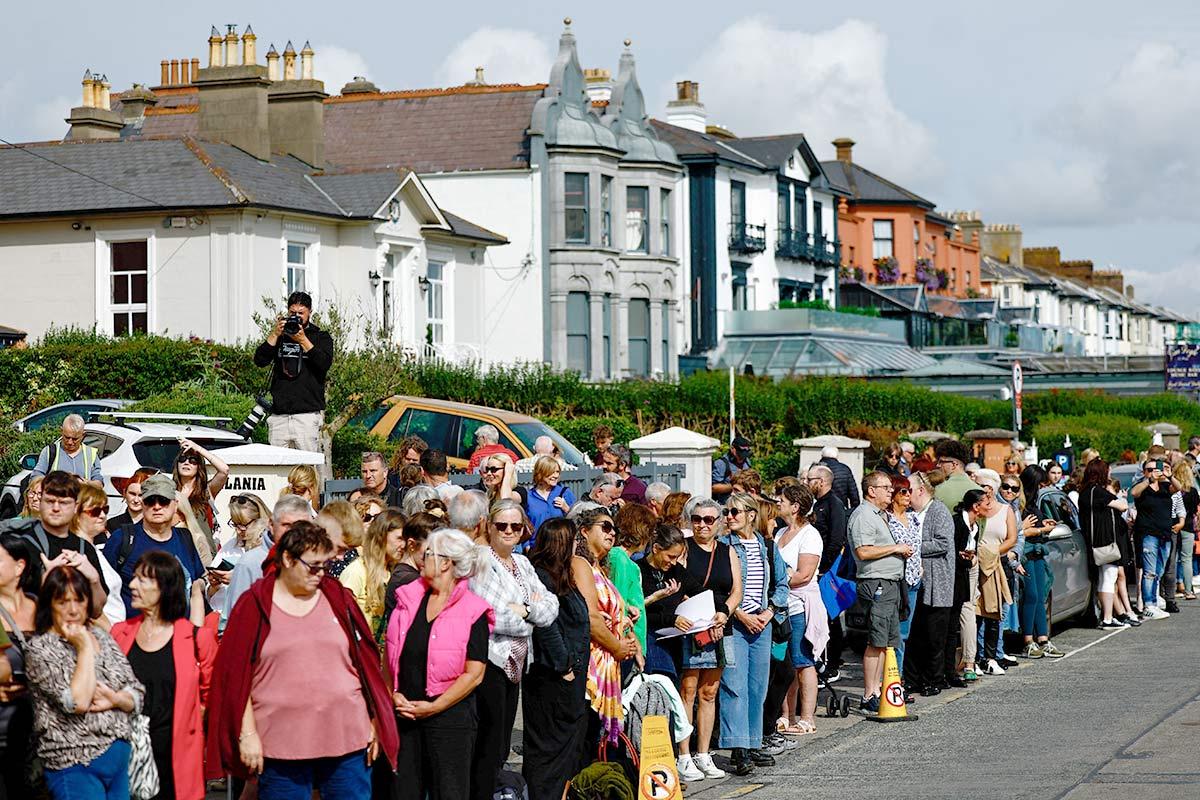 While the funeral procession was open to the public, the burial was private.
According to report, U2's Bono and Bob Geldof were among those who attended the burial.
Ireland's President Michael Higgins also reportedly attended.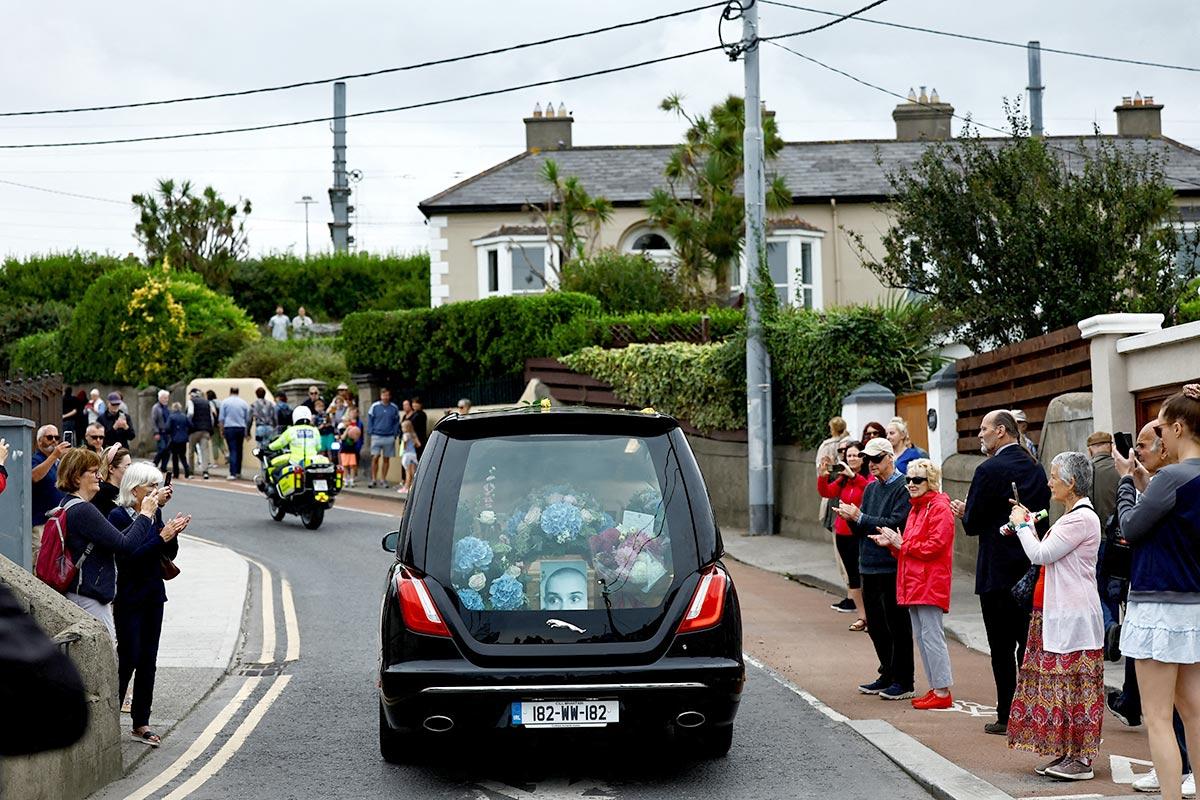 As Sinead had converted to Islam in 2018, the prayers were conducted by Shaykh Dr Umar Al-Qadri, an Islamic scholar and chief imam at the Islamic Centre of Ireland.
Dr Al-Qadri later said he was 'humbled by the privilege' of conducting her service.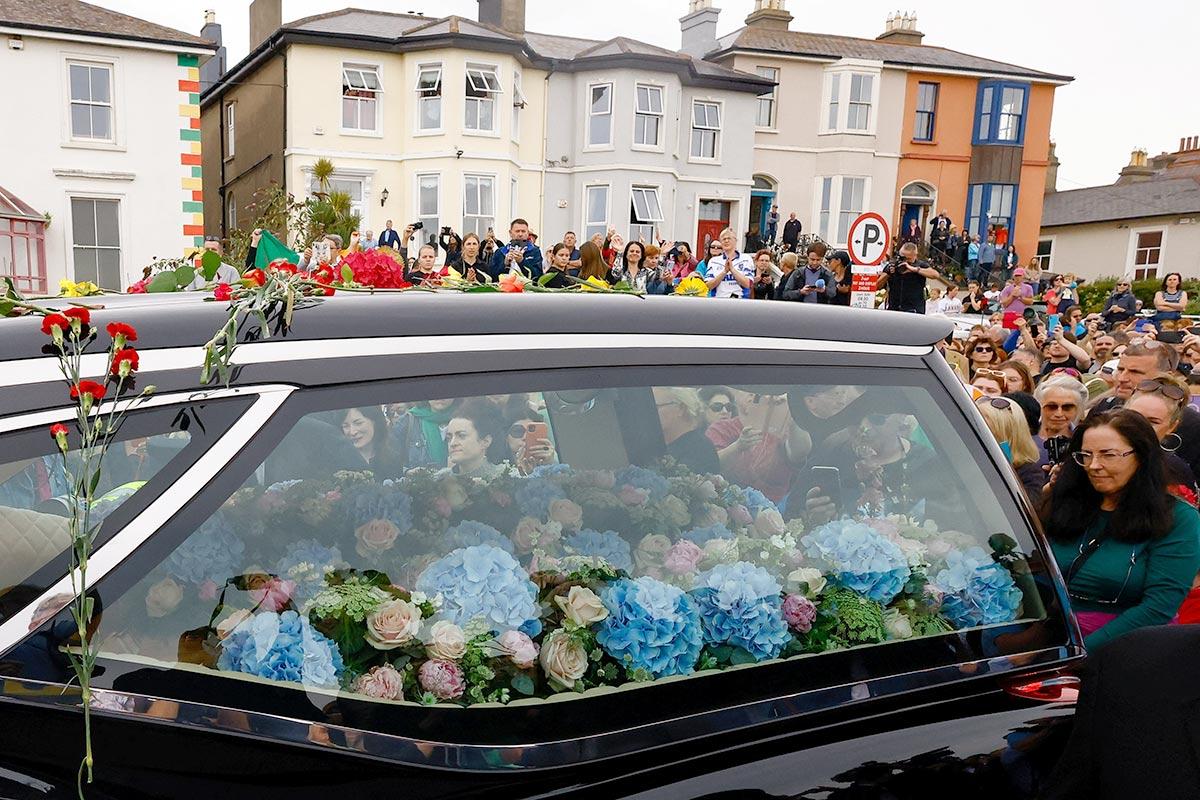 Sinead started her singing career young and became a sensation in 1990 with the hit single, Nothing Compares 2 U.
Two years later, she made headlines when she tore up a photo of Pope John Paul II while appearing on NBC's Saturday Night Live and denounced the church.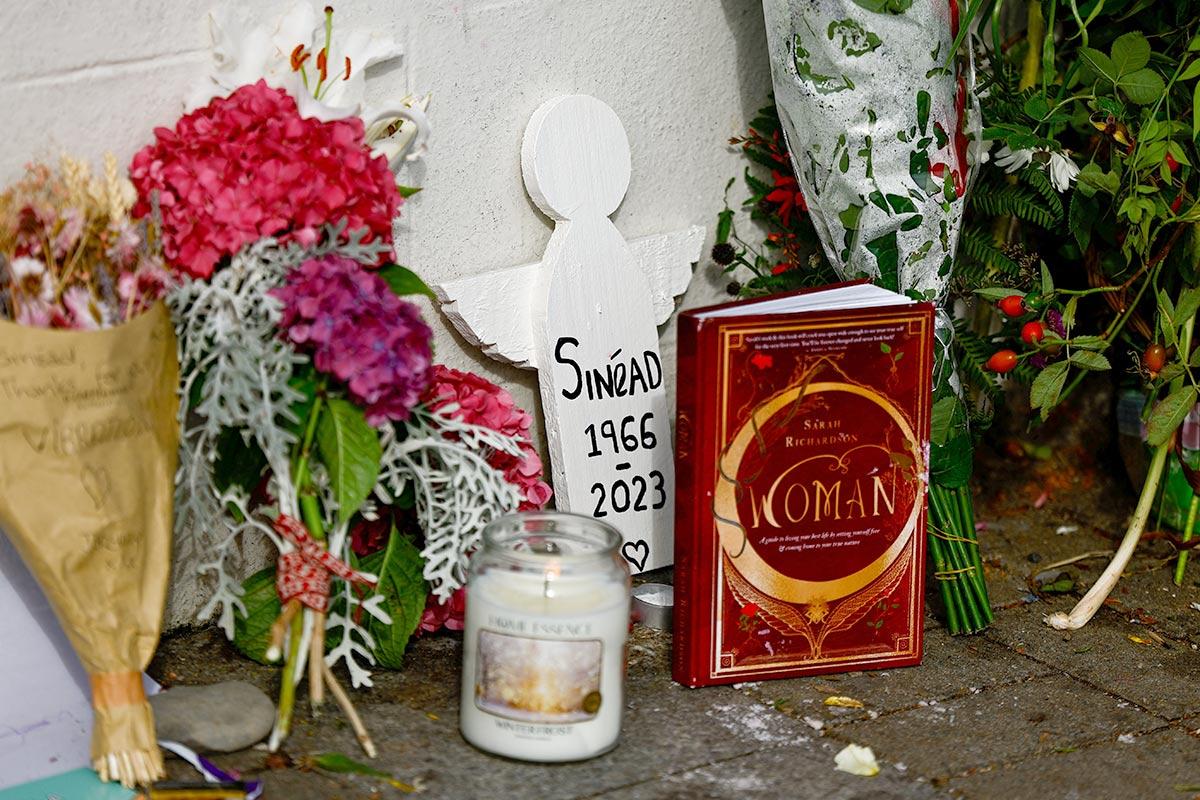 Fans remember Sinead in their own special ways.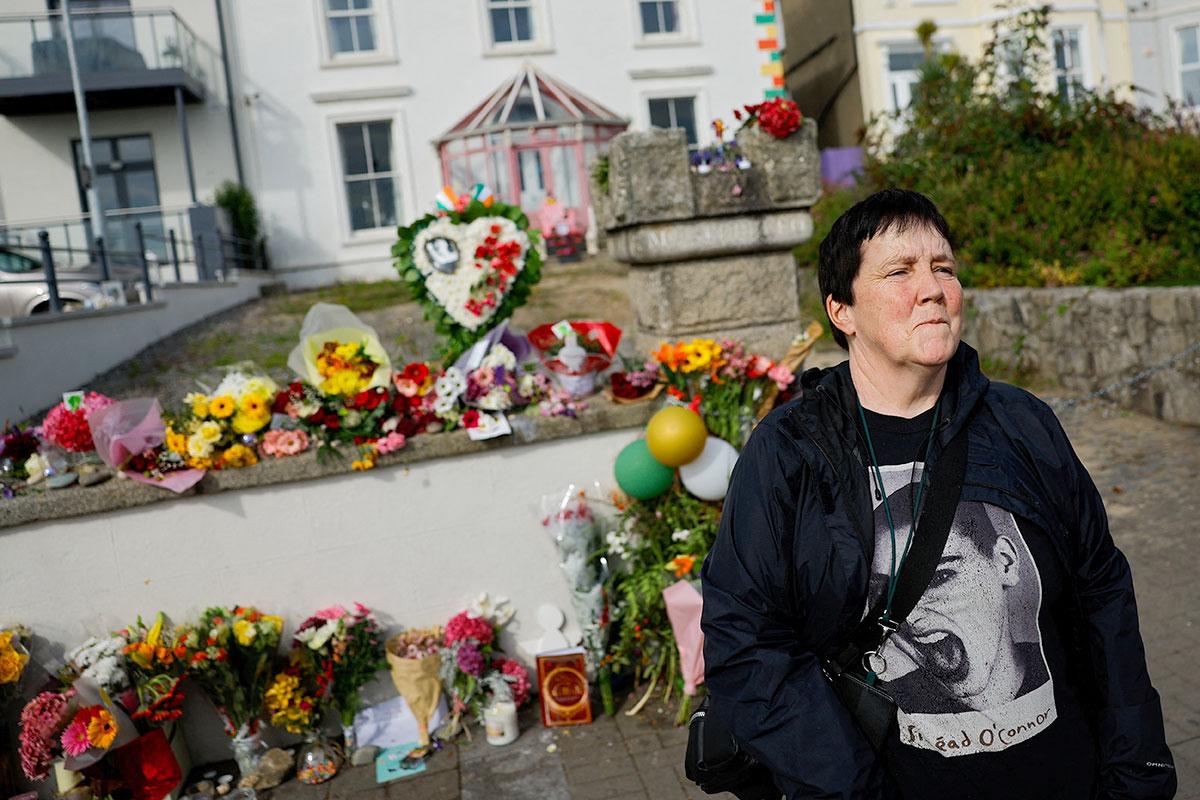 A mourner wears Sinead on her chest.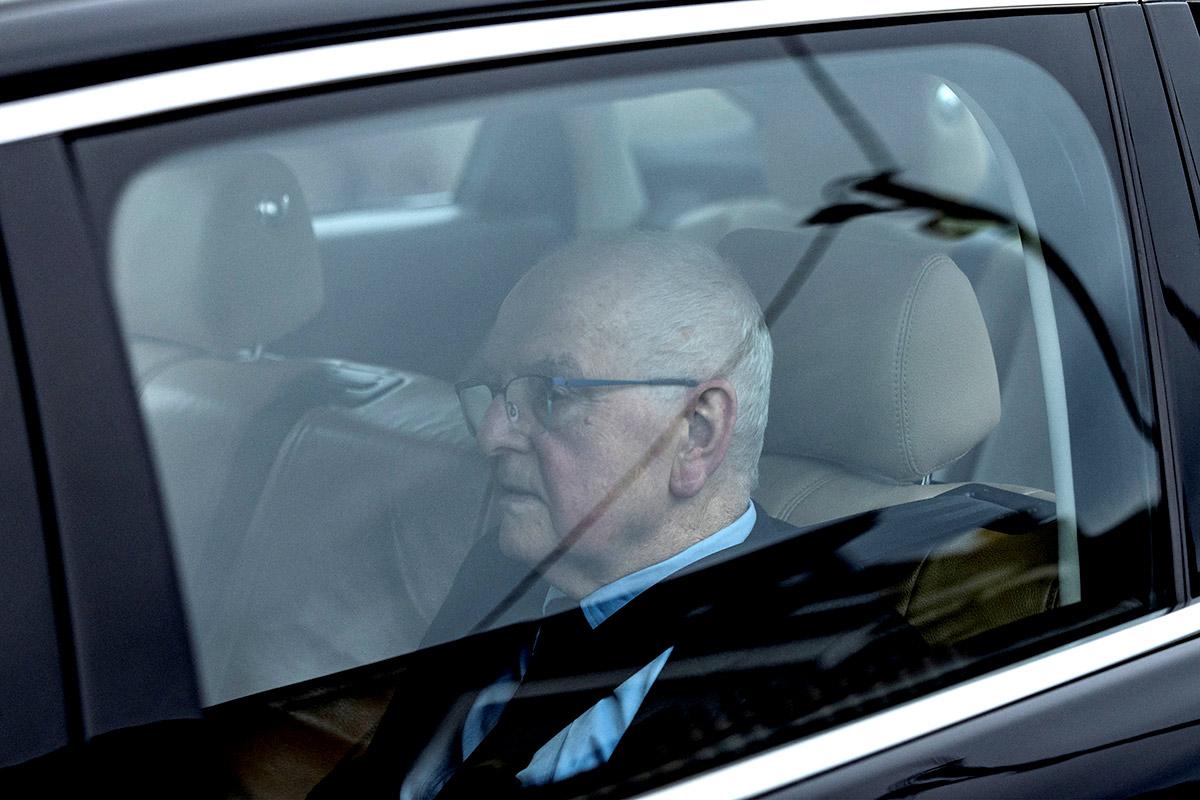 Sinead's father, John O'Connor, sits in a car following the hearse.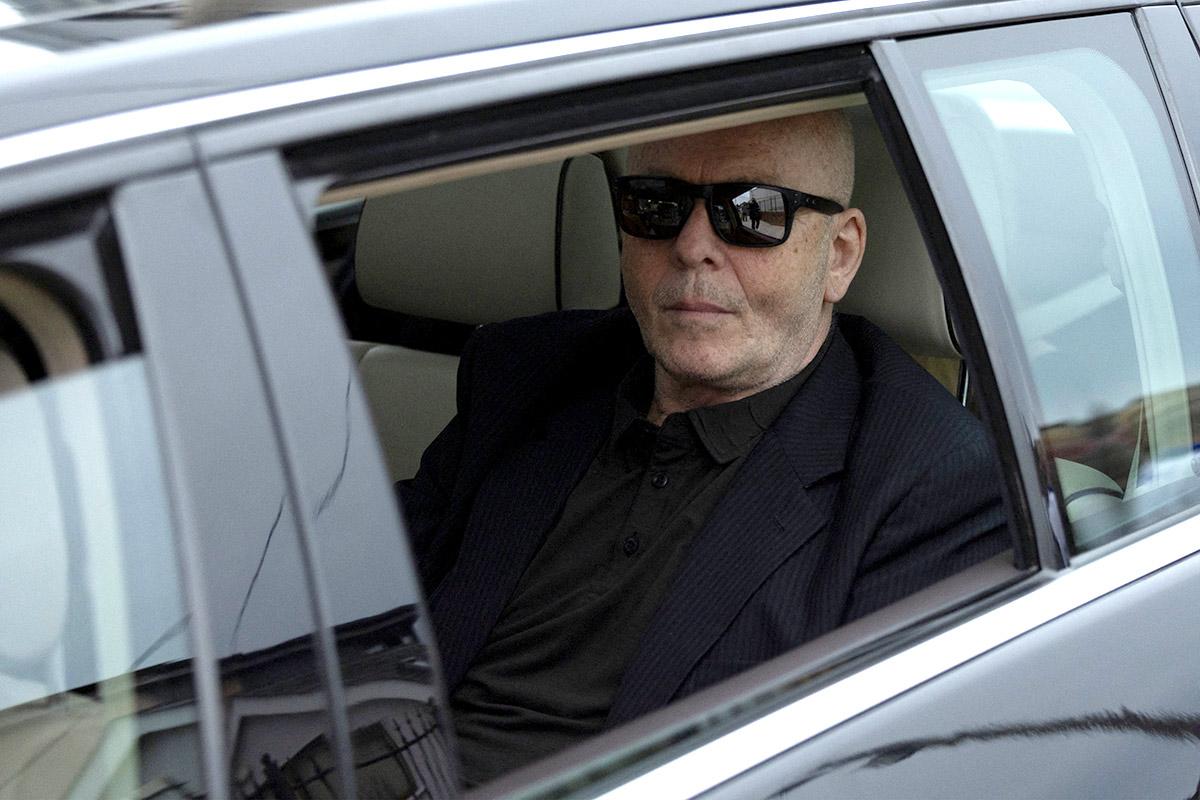 Sinead's former husband and producer John Reynolds also attends the funeral.
The singer married four times; her union to drug counsellor Barry Herridge, in 2011, lasted just 16 days.
She had four children: Jake, with Reynolds; Roisin, with John Waters; Shane, with Donal Lunny; and Yeshua Bonadio, with Frank Bonadio.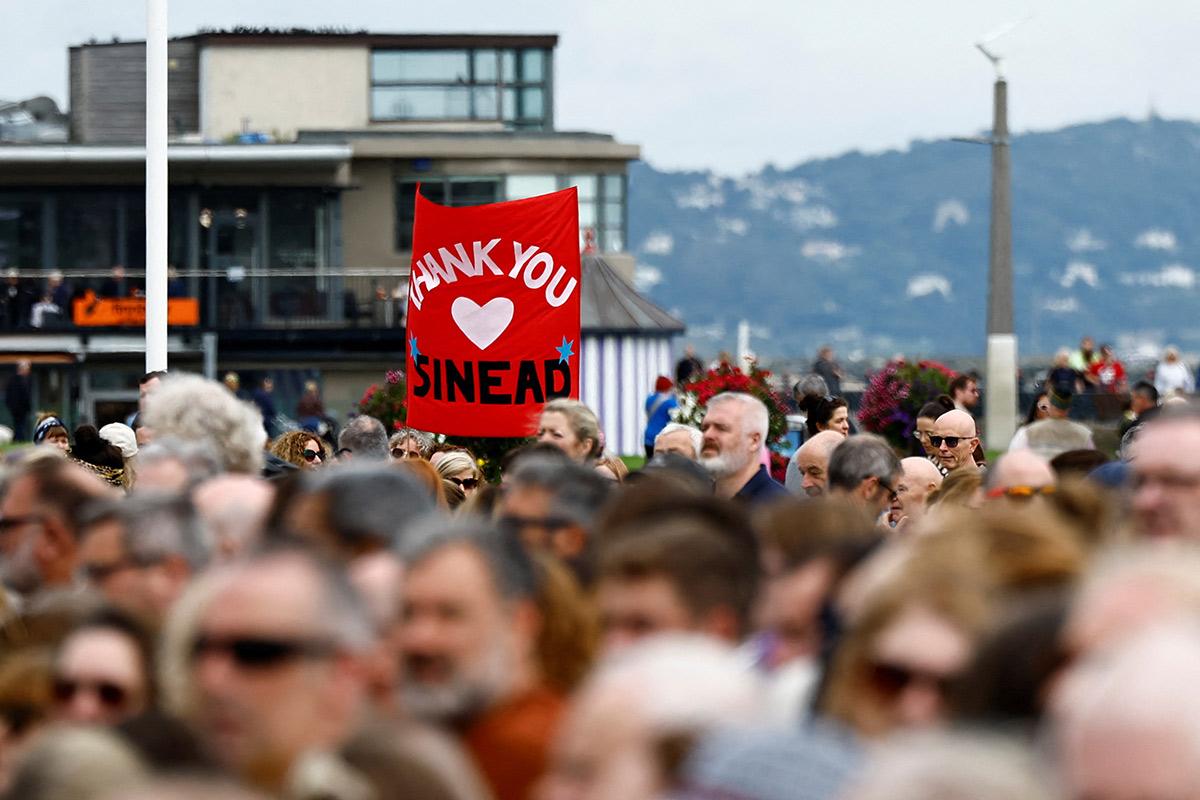 Thank you for the music, Sinead.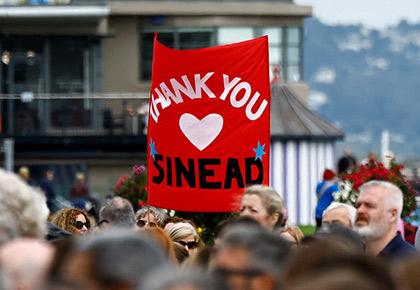 Source: Read Full Article