Ram Charan and Upasana Konidela shared pictures of the naming ceremony of their baby girl on Instagram.
And yes, also what the name of the 'Mega Princess' is.
She writes, 'KLIN KAARA KONIDELA. Taken from the Lalitha Sahasranamam the name signifies a transformative, purifying energy that brings about a spiritual awakening. A big big hug to our daughters grandparents.'
Upasana also posted behind-the-scenes videos of the lavish celebration, from a magnificent backdrop decked with green leaves and white flowers to a tree-like structure built in the midst of a courtyard.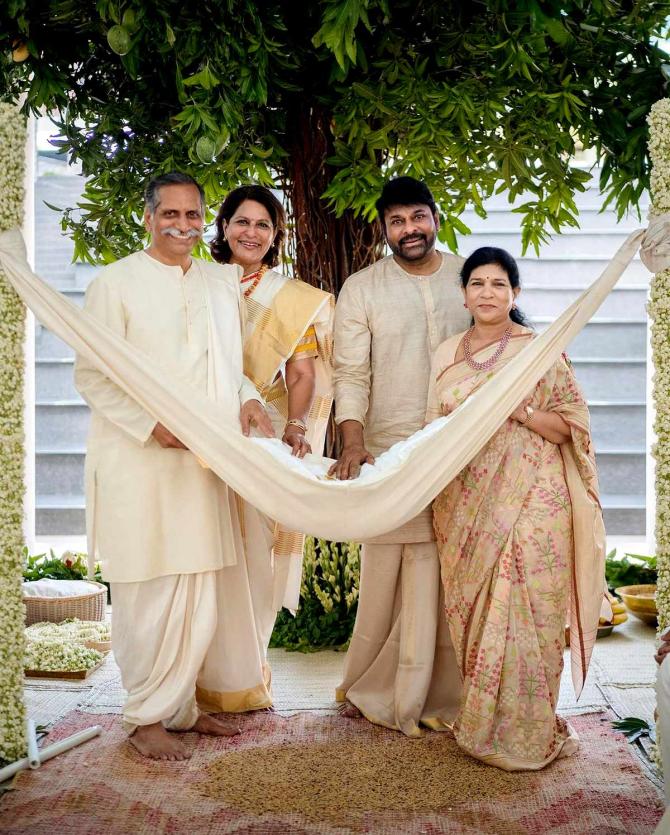 Upasana recently posted her first family picture with her daughter on Instagram and captioned it, 'Overwhelmed by the warm welcome for our little one. Thank you for all the love and blessings.'
The baby girl was born on June 20 in Hyderabad.
Ram's father and movie superstar Chiranjeevi tweeted: 'Welcome Little Mega Princess!! You have spread cheer among the Mega Family of millions on your arrival as much as you have made the blessed parents @AlwaysRamCharan& @upasanakonidelaand us grandparents, Happy and Proud!!'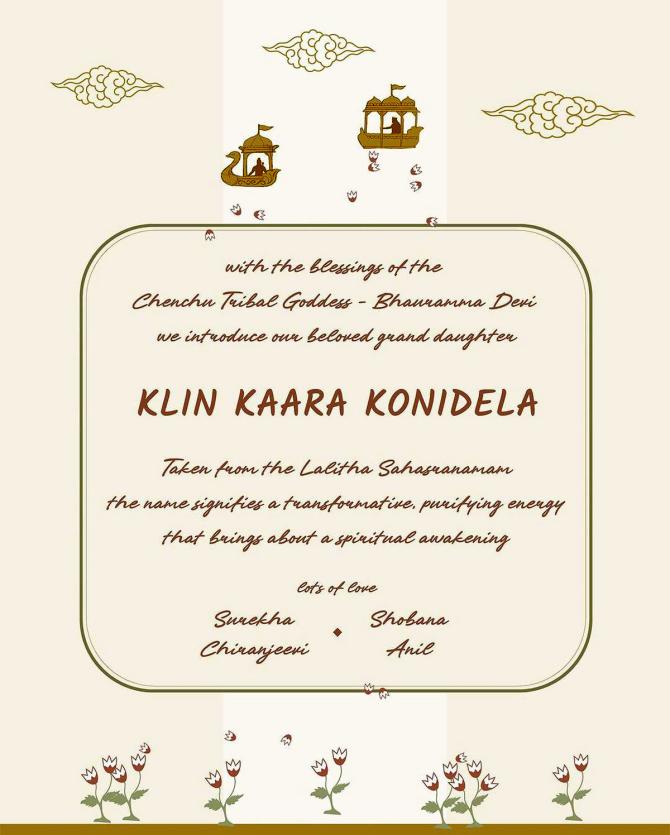 Ram, 38, and Upasana, 33, announced the pregnancy in December. The couple tied the knot in 2012.
With inputs from ANI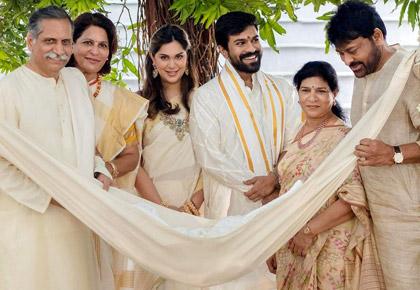 Source: Read Full Article