Every now and then Bollywood finds itself in need of divine intervention.
In the upcoming OMG 2, Akshay Kumar plays Lord Shiva — correction: A messenger of Lord Shiva (as directed by the Central Board of Certification) — coming to his staunch devotee Pankaj Tripathi's rescue.
A list of some other godly appearances Bollywood put in.
Akshay Kumar, OMG-Oh My God!
Interestingly, the censor board didn't have any issues about Akshay playing Lord Krishna in the first film of the OMG franchise wherein his character encourages atheist Paresh Rawal to take on the business of religion.
Amitabh Bachchan, God Tussi Great Ho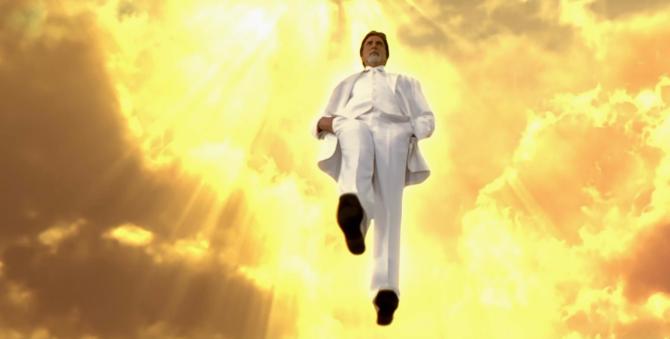 In this shoddy Bruce Almighty rip-off, Big B slips into God's pristine white costume to dispense wisdom and part of his powers to Salman Khan's unappreciative mortal. A few years before that the superstar lend his baritone as God's voice guiding Salman's confused ghost in Hello Brother.
Amitabh Bachchan, Agni Varsha
Bachchan's divine streak continues in theatre veteran Arjun Sajnani's adaptation of Girish Karnad's play, The Fire And The Rain where he plays Lord Indra at the centre of a hostile rivalry between two eager-to-please priests.
Katrina Kaif, Hello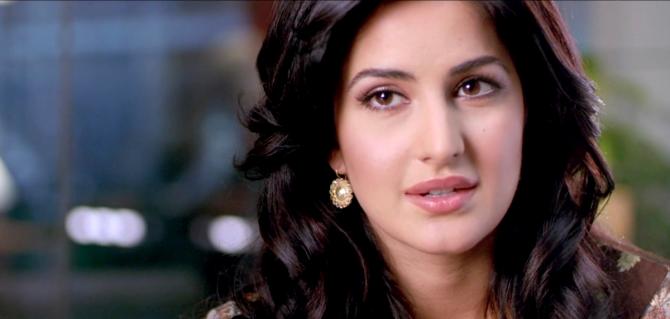 Atul Agnihotri's adaptation of Chetan Bhagat's One Night at the Call Centre features Katrina as a heavenly agent attempting to turn Salman Khan into a believer through her story about six colleagues in the jaws of death receiving a call from God.
Kader Khan, Taqdeerwala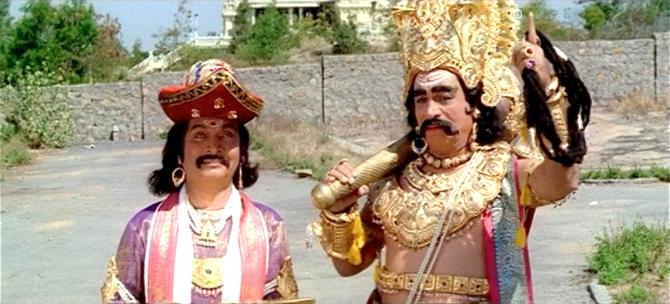 Kader Khan and Asrani as God of Death Yama and his assistant Chitragupt descend on earth in search of the all-important Bhavishyavani, but end up discovering the joys of ice cream instead.
Anita Guha, Jai Santoshi Maa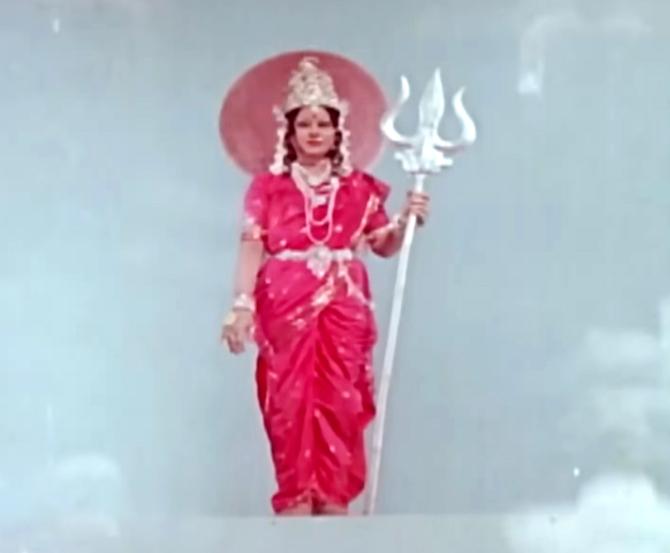 One of the biggest blockbusters of 1975, the social mythological drama chronicles the faith of a woman when Goddess Santoshi answers her prayers.
Ajay Devgn, Thank God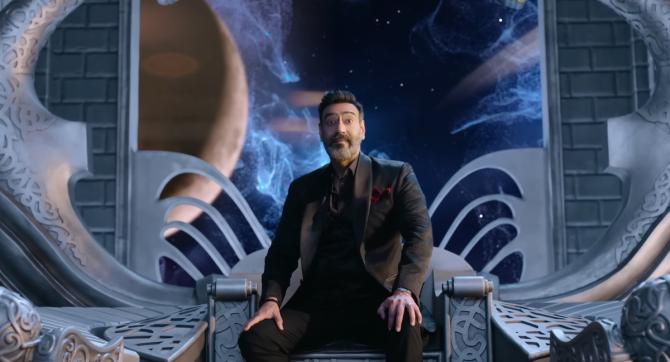 A remake of Danish fantasy Sorte Kugler, Thank God stars Ajay Devgn as a deific figure engaging in a game of life after a self-absorbed real estate broker is hurt in an accident and wakes up in heaven.
Rishi Kapoor, Thoda Pyaar Thoda Magic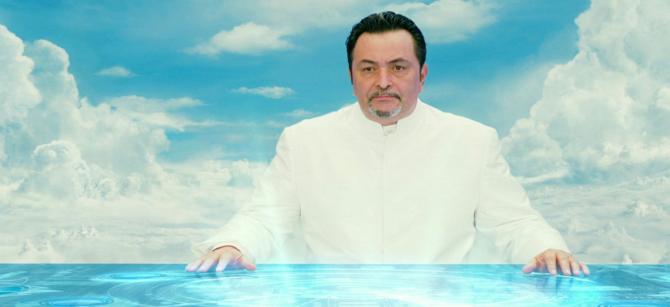 Rishi Kapoor's God and his angels, including Rani Mukerji, go about their business of saving human lives in this mishmash of Mary Poppins and Sound of Music.
Sanjay Dutt, Vaah! Life Ho To Aisi!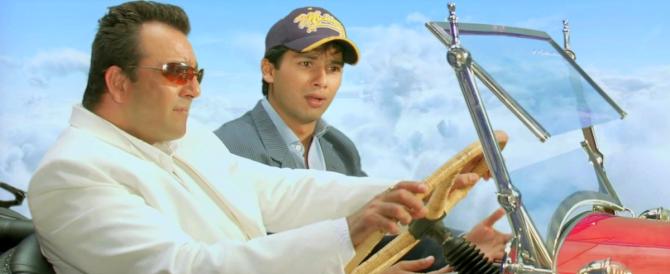 Deadly Dutt goes about his Yamraj duties with humour and heart in buddy Mahesh Manjrekar's family flick about a young man wrapping up his earthy duties following his premature demise.
Manoj Kumar, Kalyug Aur Ramayan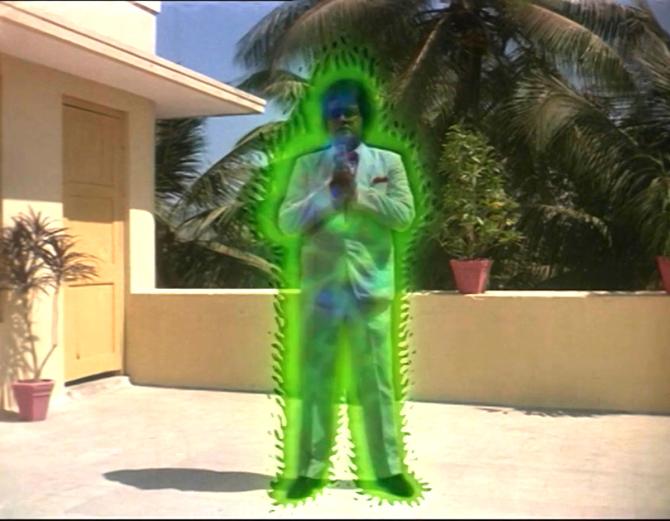 Manoj Kumar's turn as Lord Hanuman in a human avatar imparting lessons of virtue is stuff of so bad it's good.
David, Jhuk Gaya Aasman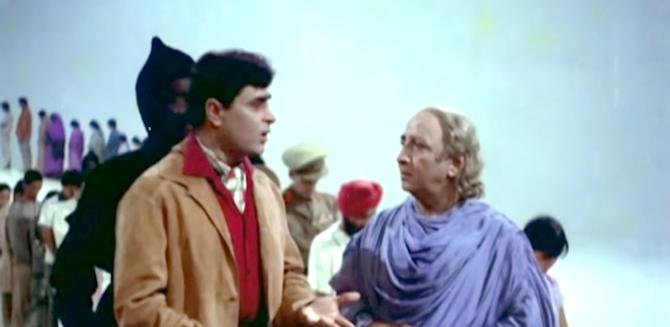 In this Here Comes Mr Jordan-inspired rom-com Rajendra Kumar plays a happy-go-lucky tourist guide whose inadvertent registry in heaven ruffles God's feathers compelling his senior-most representative, played by the genial David, to fix the celestial glitch.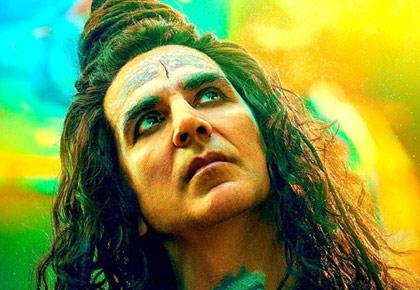 Source: Read Full Article