For many years, in Bollywood cinema that loved families, divorce was a dirty word. Of course, that did not mean marriages could not be strained and couples had to obey the happily-ever-after rule of movie romances.
There have been films about unhappy marriages in the past, like Abhimaan, Akele Hum Akele Tum, Saathiya, Chalte Chalte…, but in recent years, as Indian society changed, the approach to marriage in films could no longer be the same.
Women dropped the suffering mode and started speaking up.
The focus in most mainstream Hindi films remains to save the marriage, at all costs, but at least the myth of forever and beyond has taken a few hard knocks.
Recently, Bawaal tackled the lives of a terribly unhappy couple while Satyaprem Ki Katha tells the story about a young wife with a tragic secret.
Deepa Gahlot picks 10 (out of a considerable number) of relatively recent films about troubled marriages.
Zara Hatke Zara Bachke, 2023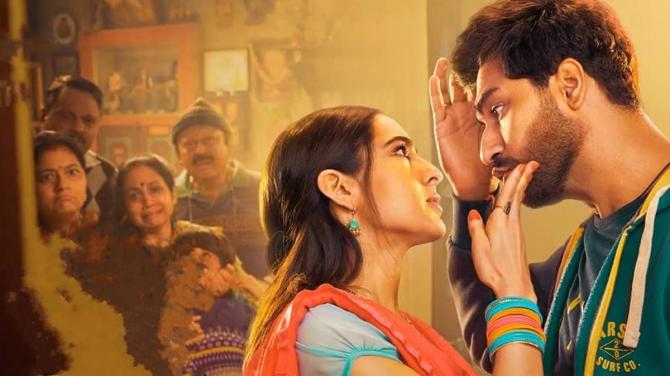 In India, a woman is expected to move in with her husband's family, and very few middle class couples can afford a place of their own.
In Laxman Utekar's film, Kapil (Vicky Kaushal) and Soumya (Sara Ali Khan) are very much in love but are forced to live in a small house with their extended family.
They have to pretend to get separated to be able to get a flat allotted under a government scheme.
The film keeps the tone light for most part, but eventually resorts to melodrama.
However, audiences could relate to the problem of a couple balancing duty towards family with getting their well-deserved privacy.
JugJugg Jeeyo, 2022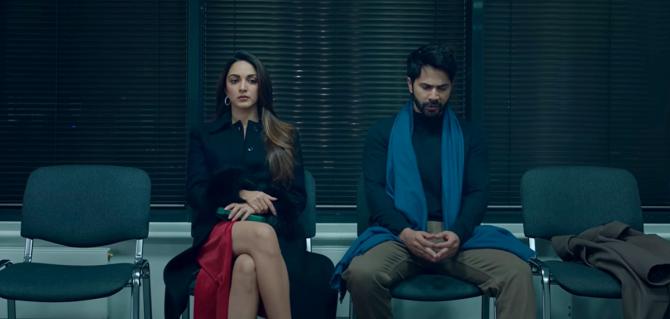 Toronto-based couple Kuldeep (Varun Dhawan) and Naina (Kiara Advani) are on the verge of divorce, mainly because she has a busy career and he, for want of a suitable job, works as a bouncer.
They plan to keep it to themselves till after the wedding of Kuldeep's sister, for which they travel to Delhi.
There, Kuldeep discovers that his father Bheem (Anil Kapoor) plans to divorce his dutiful wife Geeta (Neetu Singh) because he has fallen in love with another woman (Tisca Chopra).
The film talks about reasons why a marriage might fail, though it also suggests that in the end, it is better for a couple to solve their issues. In this case, it is the men who have to make the effort at reconciliation.
Darlings, 2022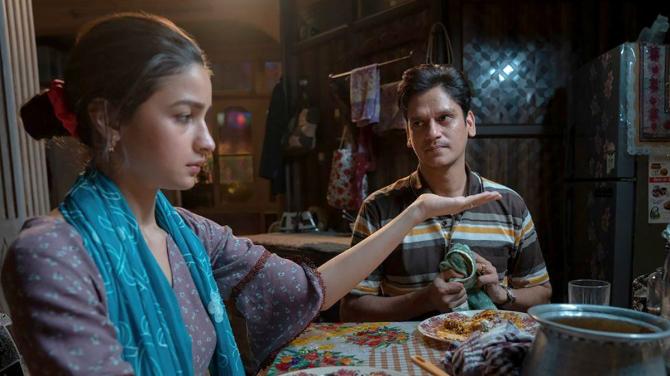 Jasmeet K Reem's Darlings is a dark comedy, but deals with a serious problem: Domestic violence.
Badrunissa (Alia Bhatt) had a love marriage with Hamza (Vijay Varma), but he turns out to be an alcoholic who beats her up when he is drunk and then abjectly apologises the next day.
Badru's mother (Shefali Shah) is supportive, but Badru keeps forgiving Hamza and giving him another chance.
When a vicious attack causes a miscarriage, Badru decides she has had enough. She decides to give him a taste of his own medicine.
It is a rare film in which nobody in a woman's small circle judges her for her actions.
Haseen Dillruba, 2021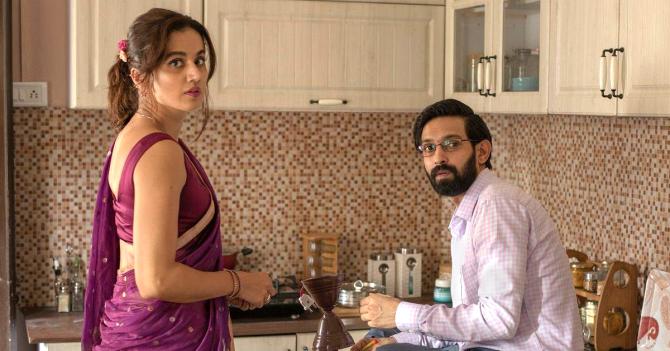 Vinil Mathew's film had a twisted love-and-murder plot about a woman, Rani (Taapsee Pannu), whose arranged marriage with Rishab (Vikrant Massey) is sexless.
She falls for his hunky cousin Neil (Harshvardhan Rane), and is unfaithful to her husband.
But when she expresses the wish to marry Neel, he runs away.
When she confesses to Rishu, he turns violent but eventually, forgives her and even comes to her aid when she is suspected of murder.
In spite of its bizarre, pulpy plot, it is one of the few films about a wife seeking sexual satisfaction outside of marriage.
Thappad, 2020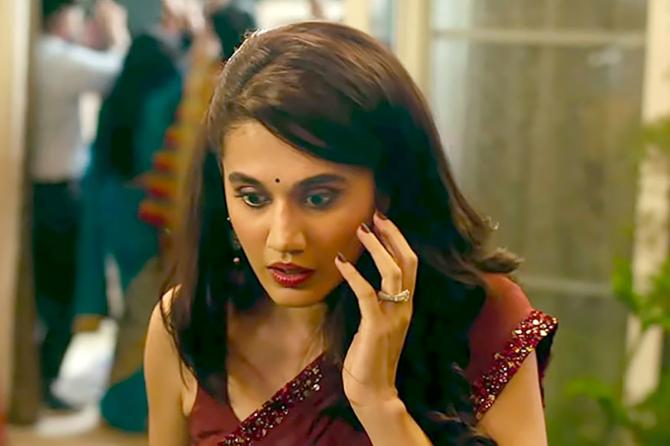 The drama in Anubhav Sinha's& Thappad takes off from the scene in which a wife is slapped by her husband at a party at their home. The problem, however, is not 'just a slap' but the deeper layers of patriarchy, and the built in iniquities in a traditional marriage.
As Amrita (Taapsee Pannu) says at one point, after explaining to her lawyer that she chose to be a housewife, it was not forced on her, 'maybe I turned myself into the kind of woman who can be slapped'.
Her husband Vikram (Pavail Gulati) is not a monster, just an entitled Indian man, used to being pampered by mothers, sisters, wives and maids.
When he slaps Amrita, nobody tells him to apologise. Everyone pontificates at her, including her mother (Ratna Pathak Shah).
Through the voice of Amrita, the film, despite its flaws, puts forward the idea that any kind of violence in a relationship is unacceptable.
Pati Patni Aur Woh, 2019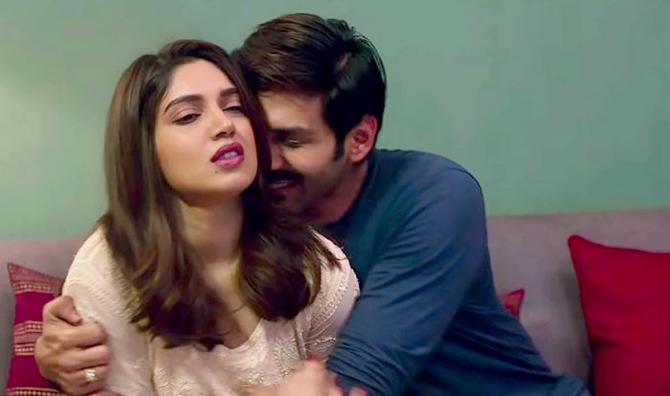 This Mudassar Aziz film is a remake of the 1978 B R Chopra original, which, even back then, was a sexist horror.
In the newer version, the wife, Vedika (Bhumi Pednekar), is an outspoken career woman, not a doormat.
But the husband (Kartik Aryan) is the same, with a boys-will-be-boys attitude that justifies having an affair because he is bored with his marriage.
He starts a flirtation with a young woman, Tapasya (Ananya Panday), by getting her sympathy, lying about his wife having an affair.
However, even in 2019, the wife forgives the husband, who is not truly contrite.
The film is funnier than the original, but the updates are merely cosmetic.
Manmarziyaan, 2018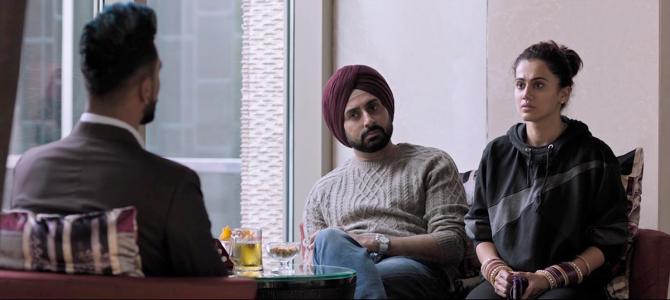 The plot about a woman being in love with one man and marrying another has been done before, Anurag Kashyap just made it more complicated and sexier.
Rumi (Taapsee Pannu) is a willful woman in love with a DJ, Vicky (Vicky Kaushal), and but when she is pressurised by her family to get married, he lets her down.
She has promised that if Vicky does not come through, she will marry whoever her family chooses for her and agrees to an arranged marriage to Robbie (Abhishek Bachchan), a mature and understanding banker.
She settles down with him, but Vicky is not totally out of her mind. Robbie asks for an annulment, willing to let her go and they sign the papers, but are not ready to part.
Rumi is not particularly likeable, but the film allowed for selfishness, indecision and even infidelity from a woman, that have never been a hurdle for married men.
For a Kashyap film, it had a conventional ending, but maybe audiences want to believe in the sanctity of marriage and the win of the nice man over the exciting bad guy.
Shubh Mangal Savdhaan, 2017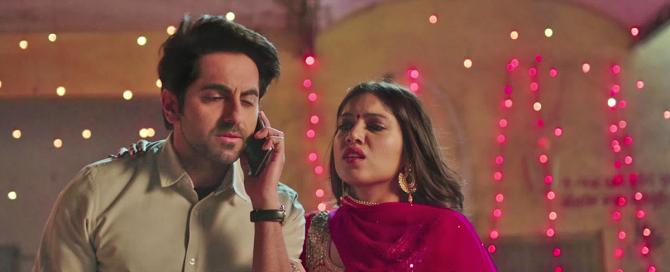 In a remake of the 2013 Tamil film Kalyana Samayal Saadham, Ayushmann Khurrana took a risk playing a man suffering from erectile dysfunction.
It causes a great deal of stress to the couple and their families but does not cause problems between Mudit (Khurrana) and his fiancée Sugandha (Bhumi Pednekar). She marries him knowing about it, but it is something they have to deal with and solve.
The positive aspect was that a mainstream film spoke openly about an issue that affects a lot of men and their marriages.
Tumhari Sulu, 2017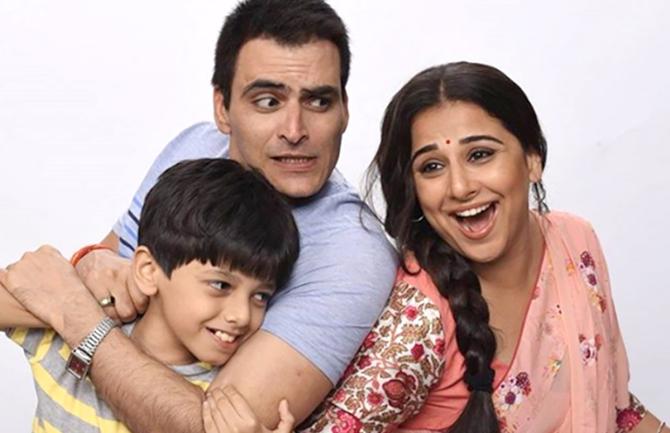 It happens more often than not, women are expected to sacrifice their career goals for the sake of the family.
In Suresh Triveni's film, homemaker Sulu (Vidya Balan) gets an opportunity to be a radio jockey for a late night show and makes a success of it.
She tries to balance her work with her domestic responsibilities, but her husband Ashok (Manav Kaul) having job pressures of his own, takes out his frustrations at home.
When their son gets into trouble at school, Sulu is blamed for neglecting the family and forced to give up the job.
The film has a happy end with the couple reconciling, but a significant issue was raised and debated because even today, the number of women in films, getting ahead on their own terms, without guilt, without having to face negative repercussions for their ambition, is not common.
Dil Dhadakne Do, 2015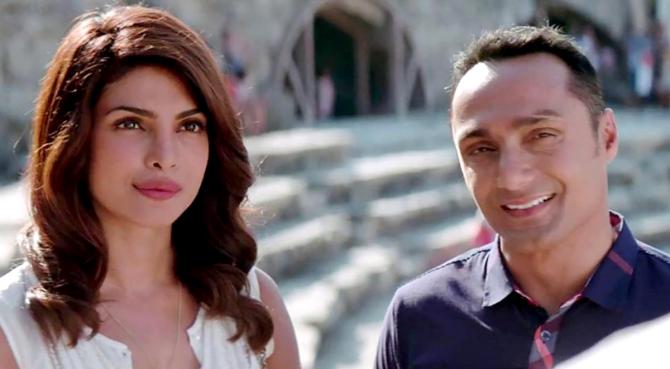 In Zoya Akhtar's film, the hypocrisy of the upper class is explored through the marriage of Kamal (Anil Kapoor) and Neelam Mehra (Shefali Shah), that has stretched to breaking point but appearances have to be kept up. So they celebrate their 30th wedding anniversary lavishly on a cruise.
The hidden misery of their relationship reflects in that of their daughter Ayesha (Priyanka Chopra), who was pushed by her parents into an arranged marriage with the pompous Manav (Rahul Bose).
Still, Mehra is plotting a match-cum-business deal for the son Kabir (Ranveer Singh) with an heiress (Riddima Sud), when both are in love with other people.
Then Ayesha throws the divorce bomb.
The characterisations were flimsy but at least a mainstream Bollywood film was willing to look at the grime beneath the singing-dancing family glamour.
Dum Lagake Haisha, 2015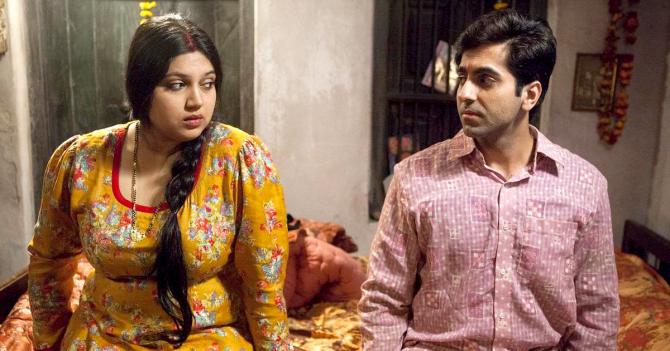 Sharat Katariya captured a small town ethos, where marriages are arranged by families, and the couple seldom has a say in the matter.
Prem (Ayushmann Khurrana) weds Sandhya (Bhumi Pednekar), but is not attracted to her because she is overweight, and, to his mind, unattractive.
Sandhya is, however, not the kind to live a life of quiet desperation, so she leaves him, files for divorce and takes up a job as a teacher.
Before the divorce can be finalised, they have to live together for six months, during which time they attempt to understand each other's point of view. What seals the deal is a race in which Prem has to run carrying Sandhya on his back.
The film was honest, charming and gave newbie Bhoomi a role that has stood her in good stead over her career.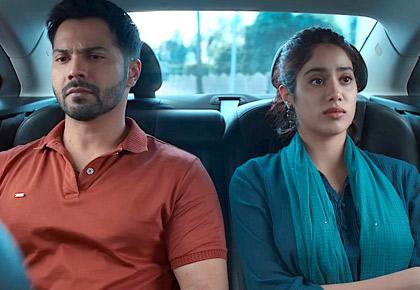 Source: Read Full Article