TVF web show Yeh Meri Family is a perfect dose of nostalgia for the 90s generation. Mona Singh who plays a mother of three kids revealed why she enjoyed the role and how difficult it becomes if your show is based in a different era.
Mona Singh has no qualms about playing a mother of three kids in her latest web show Yeh Meri Family. The actor, who was recently seen in ALT Balaji's Kehne Ko Humsafar Hain as the other woman, has now gone back to the 1990s, where her new series is set in. Yeh Meri Family began streaming on TVF (The Viral Fever) app on July 12.
"I'm very happy with the response that we are getting for Yeh Meri Family," said Mona. "The kind of person I am, I love exciting and challenging things in life. I really enjoyed playing a mother to three kids, being so real because these are the characters you actually miss watching on TV. Otherwise, most of the women on TV are either crying or praying to god (laughs)," she added in an exclusive chat with indianexpress.com.
Yeh Meri Family is a perfect dose of nostalgia for the 90s generation. From the setting to the dialogues, the show is being praised for its realistic approach towards the middle-class ethos. Revolving around a typical Indian family, it explores its hardships and moments of happiness, relooking at the dynamics of quintessential parents and their kids.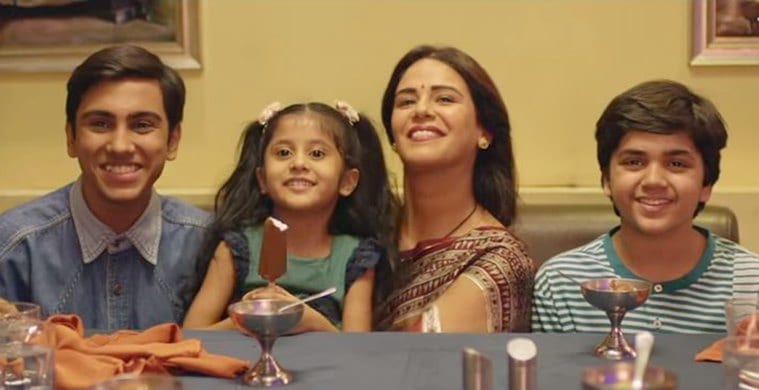 Asserting that she took inspiration from her own mother, Mona said "You know how mothers are. When they are angry, they really get angry. And my mother has been like that. I was a very naughty kid. So people are reliving their school days and childhood seeing our show."
She credits her creative team for getting the nuances of the era right. "That is the director and writer's job. Then the artwork, dialogues, setting, everything has to be based during that time, the 1990s, when there were no phones, Karisma Kapoor and Govinda movies were a hit. The scripting has been very good. Our writers took almost a year to write it," she shared.
Watch | Yeh Meri Family Official Trailer
Yeh Meri Family has been directed by the creator of Tripling and Permanent Roommates, Sameer Saxena. It also stars writer-director-actor Akarsh Khurana, who has recently helmed Irrfan Khan's upcoming film Karwaan. Mona said working with Akarsh was delightful. "He is multi-talented. He comes from the theatre background. He is also writing, directing and acting now. He is a very funny guy, personally. We had a good time shooting together," she said.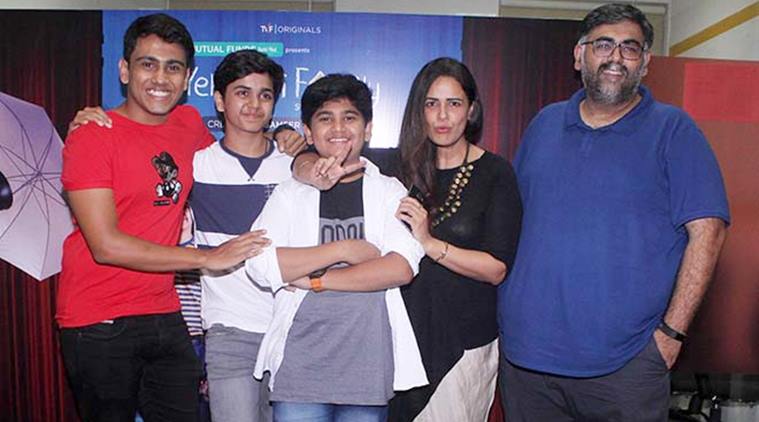 Mona agreed that her current favourite is indeed the digital space. "For actors like me, the content that we want to be a part of is less. And I'm very happy that people are embracing web very beautifully in India. There are a lot of people who have cut their cable connection and not watching TV because web is more interesting. Even I'm watching all the shows on the internet. So, I'm loving being a part of this new change," she opined.
Further commenting on whether the web is showing unfiltered content just because of no-censorship, she said, "Till the time you can justify your story, your nudity, and expletives, it is fine. If you can't justify and you are putting that just because you can, and there is no censorship, that I'm not okay with."



Supernatural content is unexplored on TV: Ekta Kapoor




Mona Singh keen on season two of Jassi Jaissi Koi Nahin
Source: Read Full Article