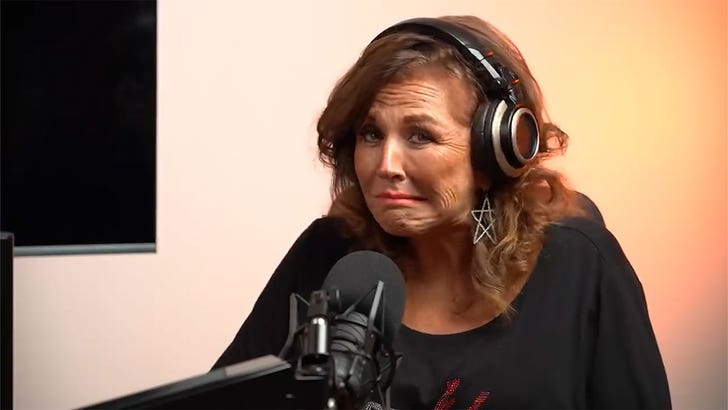 Abby Lee Miller went on a bizarre tangent, claiming she's got a thing for high school football players in an interview that's raising plenty of eyebrows online.
57-year-old Abby took the odd stance on a recent episode of Sofia Franklyn's "Sofia with an F" podcast. At the very end of the show, the 2 started talking about Tom Cruise, causing Abby to bring up his 1983 flick, "All the Right Moves" about a HS football star.
Abby says those guys are her "downfall," claiming she's still into high school dudes today. Already a little odd, but Sofia notes that she's more into the coaches. Would be a great place to drop the conversation, right?
Well, Abby doubles down — saying she isn't talkin' about guys that used to be in high school … she means ones that are currently still in school.
It's a pretty wild thing to say, especially considering her former reality series, "Dance Moms," was all about running a studio full of kids … and as you can imagine, she's been getting burnt online.
Many have been pointing out the obviously disgusting implications of her comment … one person even pointed out, "The fact that she went back and clarified is crazy."
BTW, Abby's new show, "Mad House," begins airing at the end of September — a series that takes young adult dancers and pins them against each other in the hopes of making it onto her team.
Source: Read Full Article