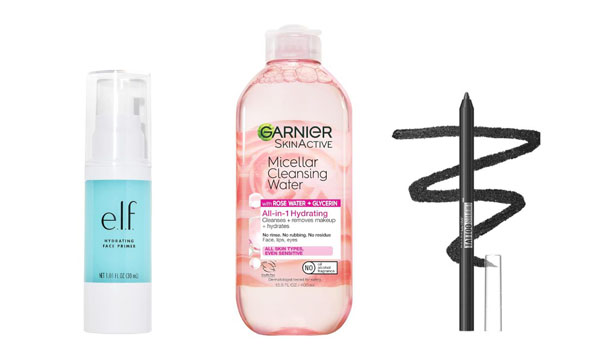 From CB: Before we get into our Amazon finds this week I wanted to link my favorite and most reordered items! These are all things I've ordered multiple times. In some cases I still have the original item and I've ordered another as a gift. Here are those items, some sales and some more things Rosie and I are looking at on Amazon.
CB's favorite things:
Elf Holy Hydration face wash
Lamora Best Pro Eyeshadow Palette
NewRhythm Probiotics
Cos De BAHA Niacinamide and Zinc Serum
Tend Skin Refillable Ingrown Hair Rollon for Women & Men
Nazaroo Arch Support Inserts for Plantar Fasciitis
TruRemedy Naturals Remedy Soap Tea Tree Oil Body Wash
TOZO T10 Bluetooth 5.3 Wireless Earbuds
Vos Ceramic Knife Set
Bali Soap – Green Collection
Maybelline Eyestudio All Day Waterproof Liquid Eyeliner
L'Oréal Paris Makeup Voluminous Million Lashes Mascara
Vital Proteins Marine Collagen Peptides
Sawyer Products 20% Picaridin Insect Repellent
Earth Rated Dog Poop Bags with Handles
Gaoye 5-Pack Reading Glasses Blue Light Blocking
Rosie's favorite things:
Neutrogena Hydro Boost Hydrating Face Moisturizer
Garnier SkinActive Micellar Water with Rose Water and Glycerin
Rembrandt Intense Stain Whitening Toothpaste With Fluoride
Crest 3D Whitestrips
Neutrogena's Ultra Gentle Daily Cleanser
Citygoo Caffeine Anti-Aging Eye Cream with Collagen, Caffeine, Polypeptide
e.l.f. Hydrating Face Primer
Nature's Miracle Stain and Odor Remover
Clean Shower Spray + Refill Bottle
Maybelline TattooStudio Gel Eyeliner Pencil
Eucerin Original Healing Cream, Fragrance Free
Deals and more
Up to 20% off Premium haircare products from Nioxin, Oribe, and more
Up to 47% off CHI Hair Tools and Styling Products
Up to 37% off Hair Care favorites from Nexxus
Up to 44% off Winter Hair favorites from Garnier, L'Oreal Paris, Carol's Daughter
Up to 42% off Cosmetic Favorites from Revlon and Almay
Up to 22% off Lip Smacker, wet n wild, Physicans Formula and more Beauty
$16.90 and under Holiday Makeup from Covergirl, Revlon, Neutrogena, and more
Up to 32% off Winter Skincare favorites from Garnier, L'Oreal Paris, Thayer's
Up to 50% off Premium grooming and shaving products from Jack Black, Mario Badescu, and more
Up to 62% off Funko Action Figures and More
50% off JBL Headphones
Locate your items quickly and have peace of mind with Samsung Galaxy SmartTags or Apple Airtags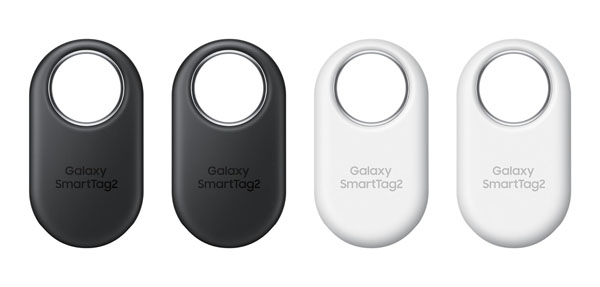 From CB: Samsung Galaxy SmartTags and Apple Airtags would make excellent gifts for the people you love. They're great for keeping in your wallet, on your keys and in luggage just in case. Some people even use them for kids and pets. You can get a pack of four Samsung Galaxy Smart Tags for $85 or four Apple Airtags for $89. This is pricey but you can also split them into gifts. Please keep in mind that you must have either a Samsung Galaxy phone or an iPhone for these to work. People say they're excellent for finding your stuff quickly. "Your phone gives you directions to the [Samsung Galaxy smart] tag in a compass format, including how far away you are from it. I bought four for our cars and backpacks, but I'll probably pick up another 4 pack to use two for our dogs and then a few spares to toss into our luggage if we travel." "I've used these bad boys on the AirTag wallet and AirTag keychain for my keys and most importantly, I put a waterproof dog collar AirTag holder on my dog's collar. So now, I can find my little buddy anytime he pulls a Houdini and escapes from the house!"
60% off resurfacing pads with glycolic acid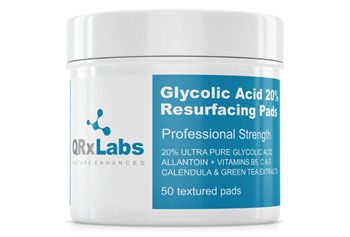 From CB: We featured these glycolic acid resurfacing pads back in 2019 and now they're even less expensive at 60% off with 50 pads for $20. These pads are formulated with glycolic acid, vitamins and green tea to resurface your skin and help fade dark spots and fine lines. They have over 20,000 ratings, 4.4 stars and a B on Fakespot. People say these really made a difference, that they don't irritate sensitive skin for the most part and that you can use half a pad to make them last. "I started using these pads a few weeks ago, and I can already see the difference in my skin. I had dark spots from sun damage, uneven skin tone and texture and large pores. The dark spots have faded dramatically, my skin tone and texture is smooth and even and my pores have been reduced." "This product definitely works and has evened out my skin tone and texture. Also, it had decreased my fine lines and wrinkles with a tightening effect. Now, my skin is ultra smooth (smoothest its ever been) and glass-like with proper moisturization."
Over 50% off bluetooth headphones with a cord so you won't lose them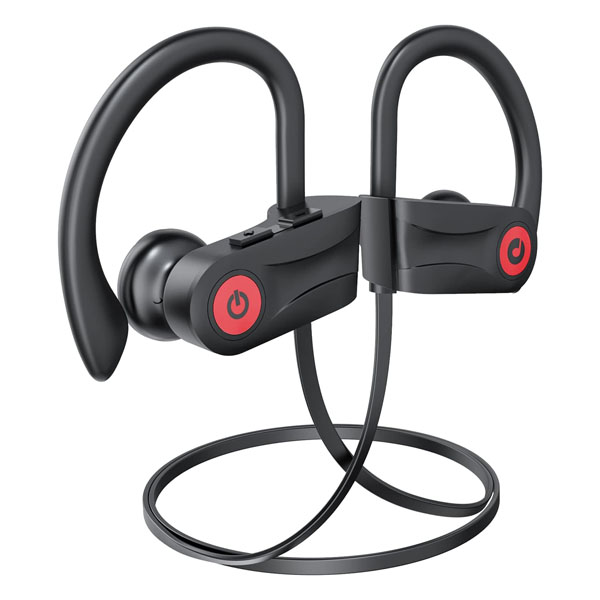 From CB: I love the Tozo wireless earbuds but I've been trying to use them when walking my dog and they will fall out when jostled. These bluetooth headphones from Boean are on sale for $16 for the black version and just over $19 for other colors. Plus there's a $2 coupon. They come with four different sized earbuds and have a wire that connects them so you don't have to worry about losing one. They have over 6,600 ratings, 4.3 stars and a B on Fakespot. People say that they are durable, have good sound, and that they're comfortable too. "I tried these and have loved the way they fit and stay in my ears despite all the sweat. I especially like the fact that they are tethered together, thus reducing the chance of losing one when you have to take one out to engage in other activities, etc. I liked the first set so much, I just ordered a second set for use when I am working in the yard." "I wear these every day, often for the entire battery life. They get continuous use and this is my second pair of this type; I'm about to buy a third pair. They are comfortable and I never have any behind the ear or in-ear pain. Sound is great, and they do a good enough job of blocking out sound that coworkers/my roomie have startled me while wearing them, and I've used them as impromptu earplugs at a rave when I forgot mine."
A natural, non-toxic multi-purpose cleaning solution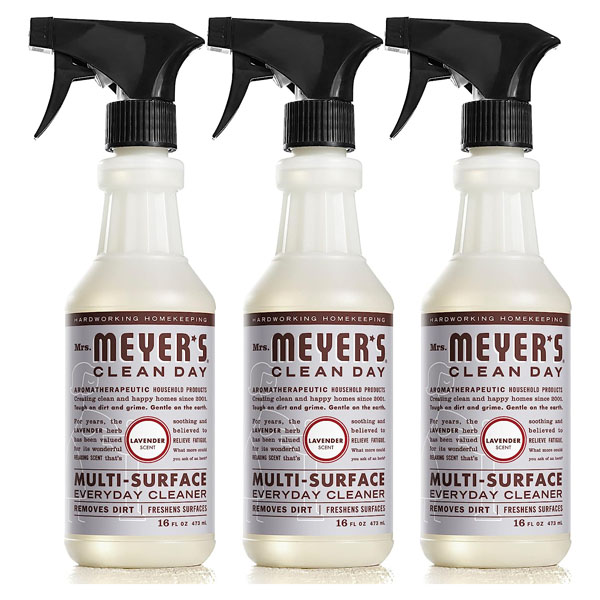 From Rosie: If you're looking for a natural, all-purpose cleaner, Mrs. Meyer's Clean Day brand comes very highly recommended. This brand combines garden inspired scents, essential oils, and plant-derived multi purpose cleaning ingredients. They are also Ecologo-certified. This particular one is lavender-scented, but if you go to their Amazon page, they have a ton of different scents to pick from. It has a 4.6 star rating and more than 9,600 reviews on ReviewMeta. Users are enthusiastic about how versatile and good-smelling it is. "This cleans everything, and I do mean everything. It makes wood shine and my tile floors have never looked so good. It cleans glass and I even use it in the kitchen on the counters and stove." "Not only use it for cleaning my floors, countertops and appliances but also spray it on my micro cloth duster for general dusting." "This product is versatile and handles almost all of the cleaning jobs in my house and office. The scent is amazing!"
Comfortable, high-waisted leggings that come in many colors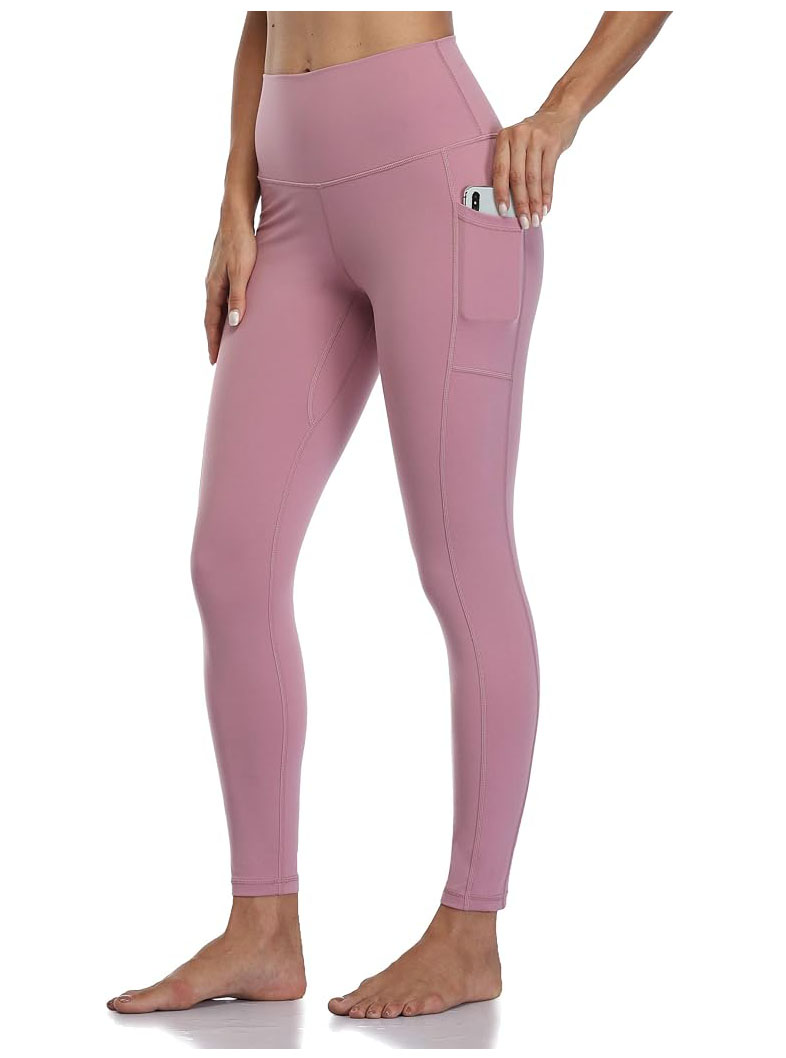 From Rosie: I learned about Colorfulkoala leggings this past weekend when someone in a local Facebook Moms group asked for recommendations and these were overwhelmingly and enthusiastically mentioned. So, as a lurker of the thread, I decided to check them out. There are 30 different color options, and Amazon notes that "this product has fewer returns than average compared to similar products." These leggings have a 4.3 star rating and more than 40,800 reviews on ReviewMeta. People really like how comfortable and flattering they are. "Great leggings for working out. Perfect for cooler weather. Buttery soft fabric and great fit. Flattering waistline and good compression. Comfortable just to lounge around too." "The yoga pants are great – good fit, love the pocket, love the color the most." "These are so comfortable and they look good. Good quality, and they wash well in cold water."
A shelf for your power outlets for a phone, Echo, or small speakers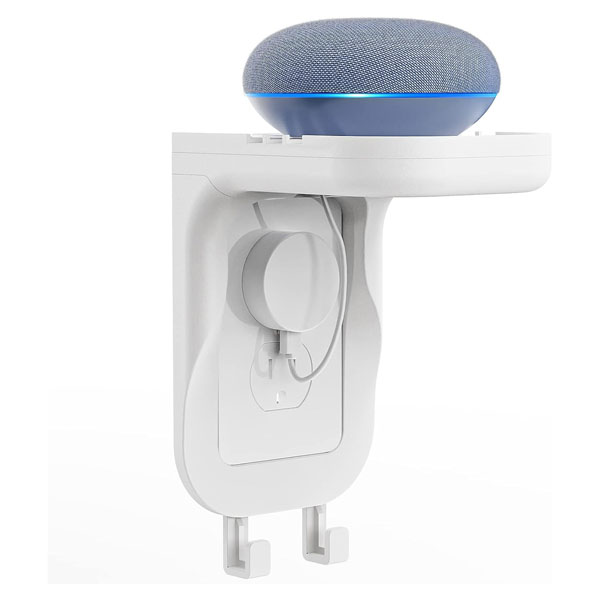 From Rosie: I love the idea of having a shelf over my bathroom outlet to prop up my Amazon echo. This handy little gadget costs less than $10 and comes in either black or white with both one- or two-pack options. It has a 4.3 star rating, more than 5,400 reviews and a B on Fakespot. Reviewers say having a shelf on their outlets saves counter space. "This is a great product. Clever and a space saver- who doesn't like a nice clutter-free counter!?" "Good for its price and very firm in my opinion. Mainly using it for echo device but phone or tablet could be used as well. 10/10." "Bought this to use in our bathroom to hold an Alexa speaker. The platform works well and keeps one of the plugs open for additional devices we use every day. Practical, functional, and easy to use."
A 2-pack of super comfy, very soft women's lounge pajamas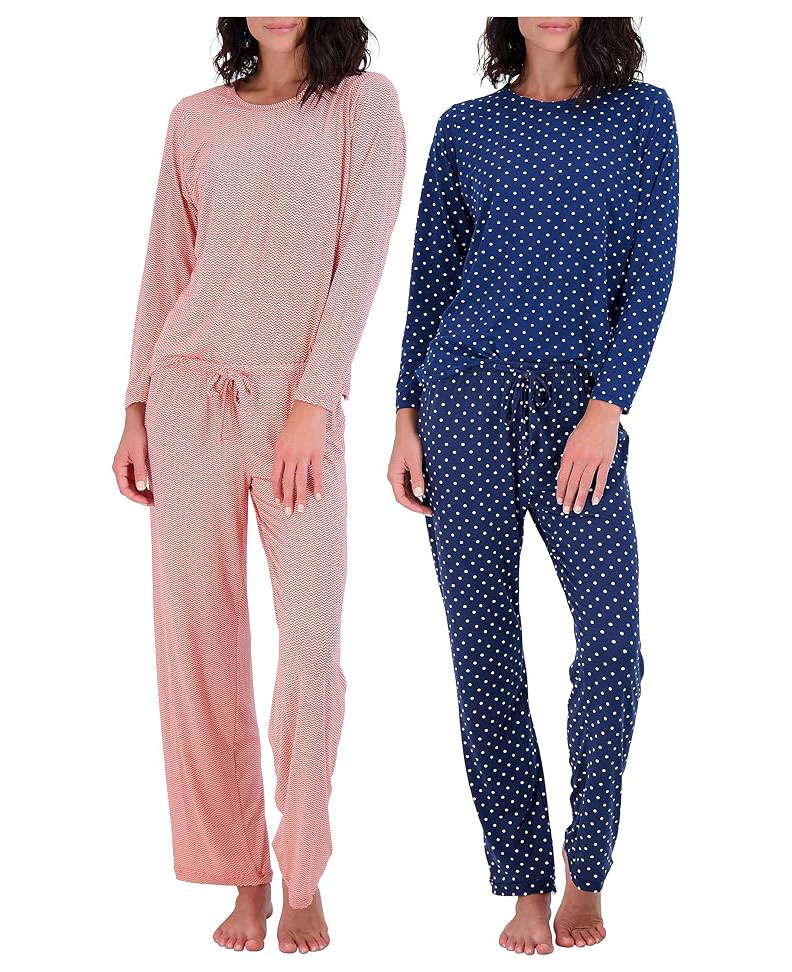 From Rosie: Sweater weather also means it's comfy jammies and lounge-wear time! These comfortable pajamas are sold as a two-pack. You can buy sets with long sleeves or short sleeves and in both standard or plus sizes. Depending on your preference, there are 24 different colors and patterns to choose from. These pajama sets have a 4.4 star rating, more than 19,400 reviews, and a B on Fakespot. People love how comfortable they are. "First and foremost, the comfort level of these pajamas is outstanding. The fabric is incredibly soft and feels gentle against the skin, making it a dream to wear." "These pyjamas are so soft and comfortable. I tend to run hot but I'm not overheated in them, so they're breathable, but also not "drafty"."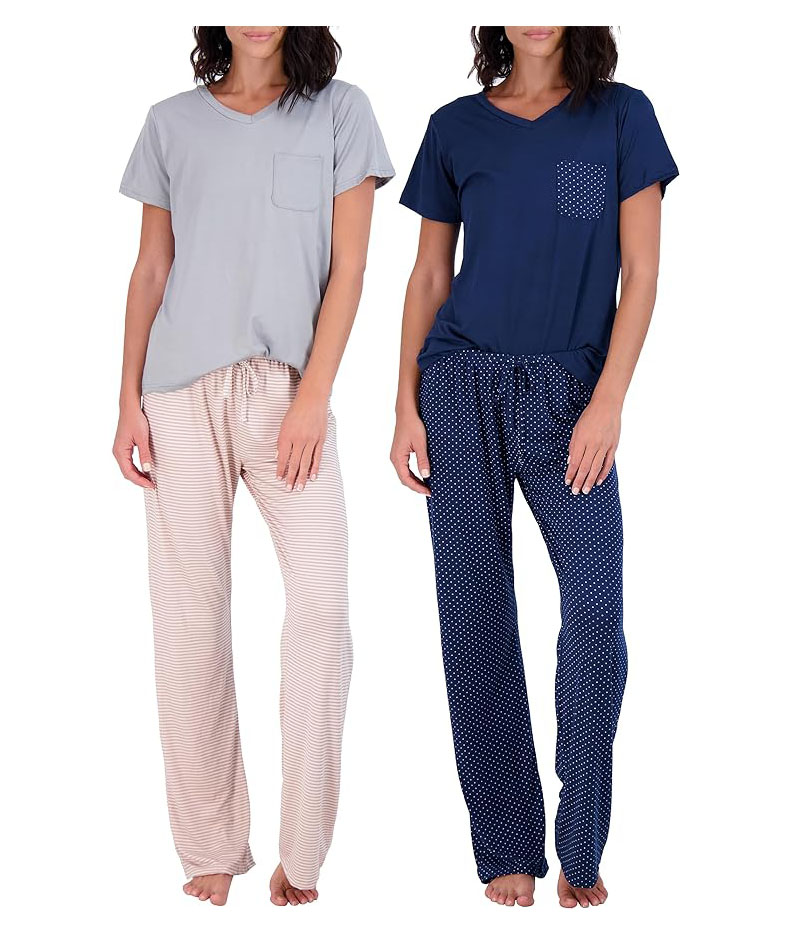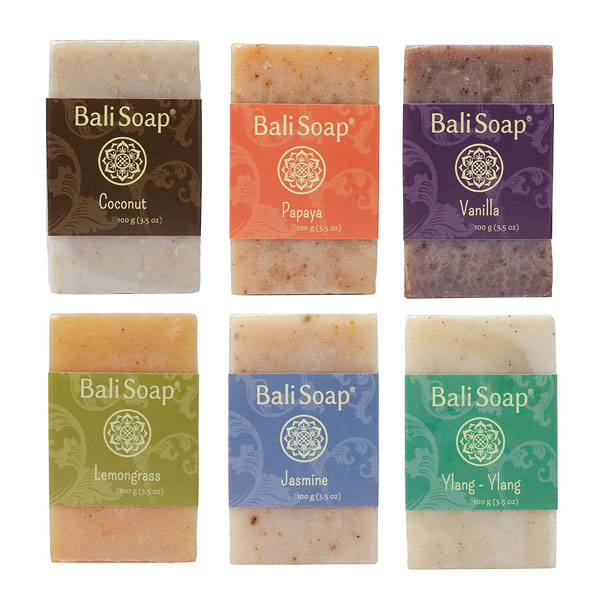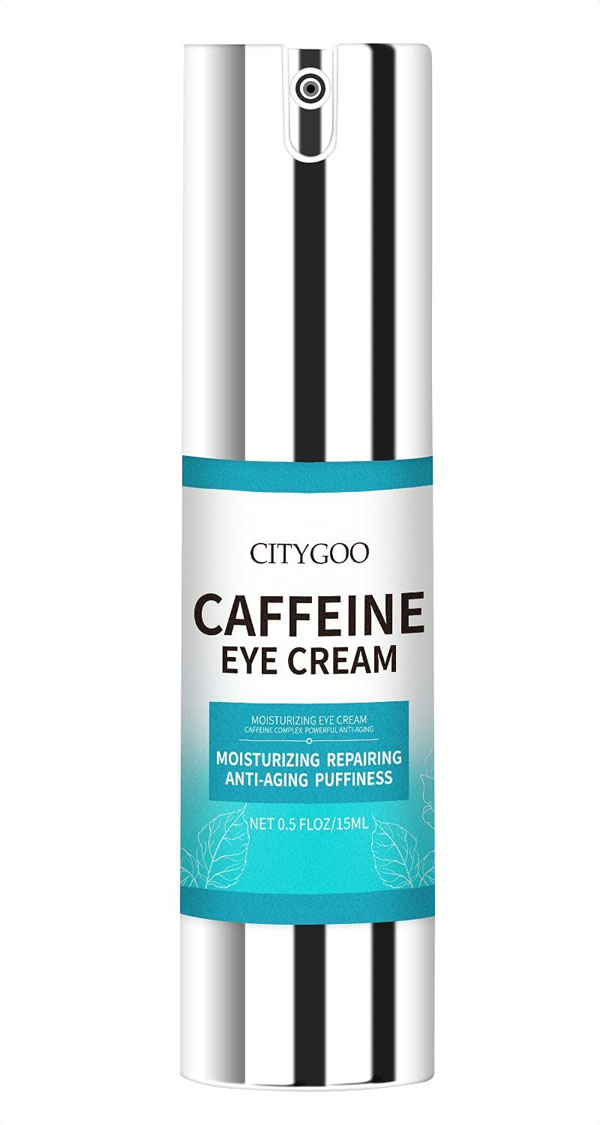 Thanks for reading and commenting on our affiliate post! If you make any purchases through these links we get a small percentage and appreciate it.
Source: Read Full Article