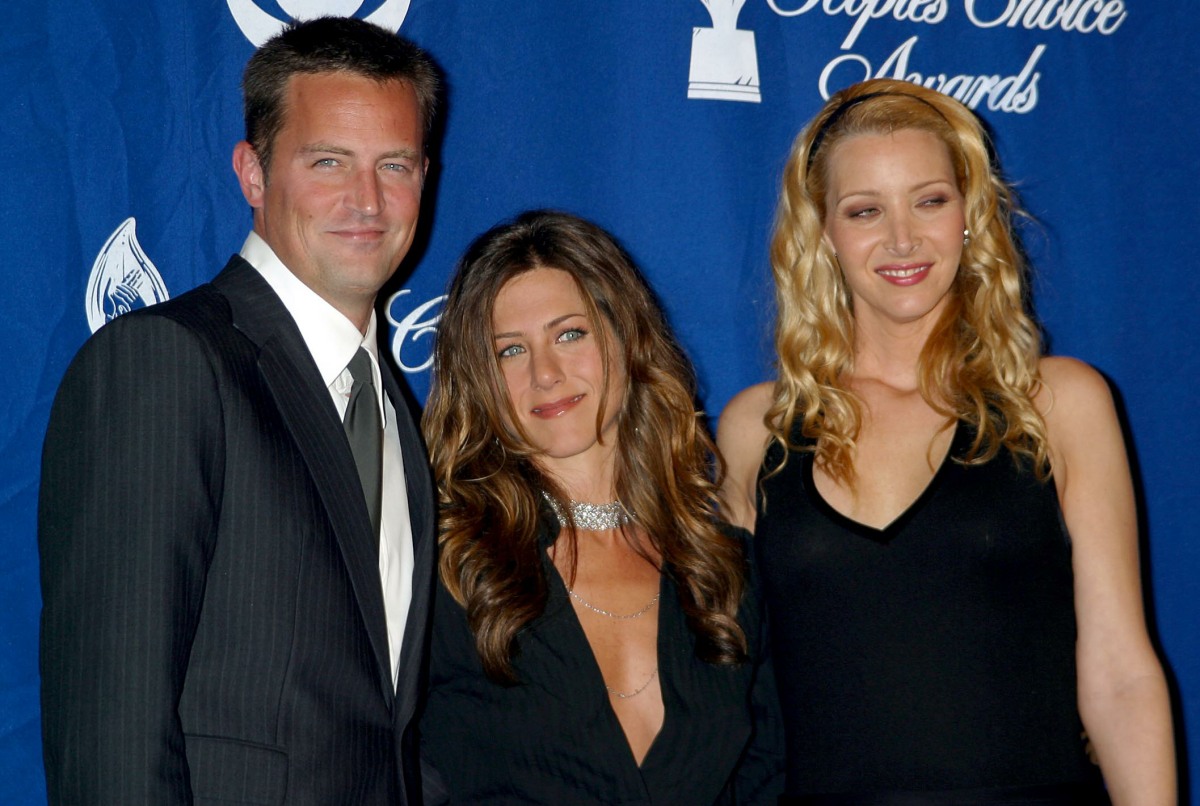 After Friends was over, Courteney Cox seemed like the one who kept up with other cast members. She and Jennifer Aniston have remained close friends for years, and Cox and Matthew Perry worked together after Friends. Perry also worked with Lisa Kudrow post-Friends too. Matt LeBlanc and David Schwimmer seemed to go off and do their own things after the Friends juggernaut, so maybe it really was Matthew Perry and "the girls" who all stayed pretty tight. During the Friends run, it was well known that Perry and Aniston had an especially close friendship, more like brother-sister than anything else. Now Page Six reports that Aniston is in a pretty bad state after losing her father last year and now losing Perry.
Jennifer Aniston's friends are worried about her in the wake of Matthew Perry's death, sources tell Page Six. The "Friends" star has taken his passing at just 54 extremely badly, according to a well-placed industry source. She and the other four surviving members of the cast of "Friends" mourned him at his funeral Friday.

"Out of the remaining five, Jen and Courtney [Cox] are reeling the most, and Jen is probably the one who is struggling most acutely," said the source. "It's a second massive loss in less than a year, with the one-year anniversary of her dad's death just around the corner. She still hasn't fully regained her footing from that, and now this has just completely knocked her off her feet."

Aniston's father, John Aniston, starred on "Days of Our Lives," and in announcing his death at age 89 in November 2022, the actress called him "one of the most beautiful humans I ever knew."

"She is trying to regroup and recover but it's been a completely devastating blow," the source added.

"She was the one that reached out the most. You know, I'm really grateful to her for that," Perry said of Aniston in an October 2022 interview with Diane Sawyer. Perry also revealed that it was Aniston who initially confronted him on the "Friends" set when his addiction became evident to his castmates.
[From Page Six]
If this is true – and it's Page Six so who knows – then Aniston has every right to grieve however she wants. There is no handbook, there is no tried and true method for dealing with sudden and unexpected loss. It can knock you on your ass. Aniston already has well-known support systems, her "goddess circle" girlfriends, her therapist, her more esoteric "healers" and such. I hope she relies on them. And if she needs to get good and drunk down in Cabo for a month, so be it. I don't like the woman but even I'm like "give her a break, y'all, they were friends for 30 years."
Embed from Getty Images
Photos courtesy of Backgrid, Cover Images, Avalon Red, Getty.
Source: Read Full Article