Nadiya Sarguroh's Chole Chaat is bursting with delicious flavours and won't set you off on a guilt trip.
It can be easily made at home and has plenty of crunch.
Don't be surprised if this soon becomes your family's go-to snack.
When lawyer-turned-blogger Nadiya cooks, she chooses traditional recipes that she adds additional punch too.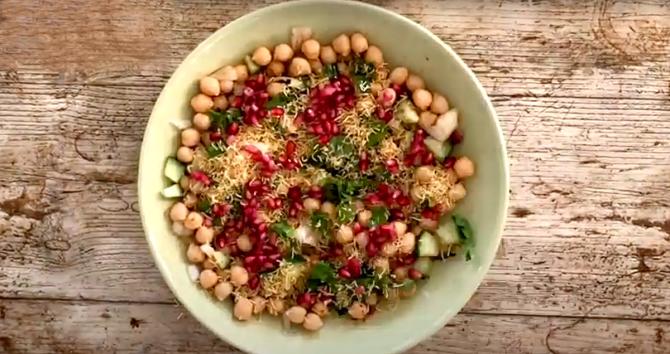 Chole Chaat
Serves: 2
Ingredients
400 gm boiled or canned kabulii chana or chickpeas
1 small onion, peeled,finely chopped
½ kakdi or cucumber, finely chopped
¼ cup pomegranate arils or seed pods
1 tsp ground black pepper
¼ tsp red chilly powder
½ tsp chaat masala
Juice of ½ a neebu or lemon
Salt to taste, around ½ tsp
Chopped green dhania or coriander or cilantro, to garnish
Sev, to garnish
½ cup sweet yoghurt, to serve
Tamarind chutney, to serve
Method
In a bowl combine the boiled chickpeas with the chopped onions and the cucumber.
Add the chaat masala and the red chilly powder.
Season with the ground black pepper and the salt.
Add a squeeze of lemon.
Mix well.
Garnish with the chopped coriander, pomegranate seed pods and the sev.
Serve with the sweet yoghurt and the tamarind chutney.
Nadiya Sarguroh lives in Mumbai and publishes the food blog HautePot.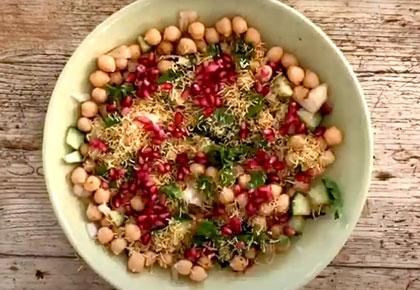 Source: Read Full Article