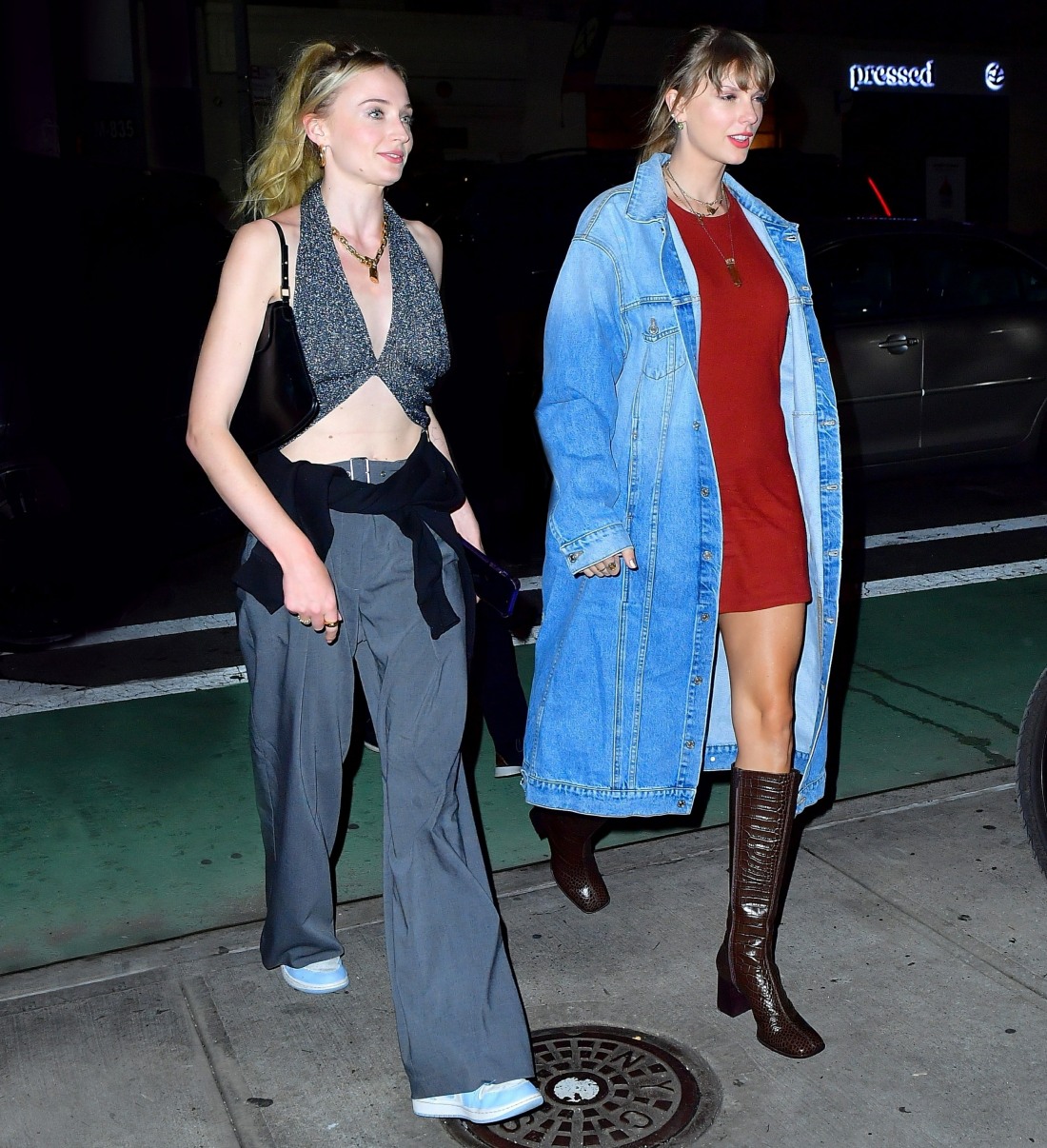 On Tuesday night, Taylor Swift and Sophie Turner went out together in New York. They never had beef, although I never considered them especially close. Sophie seemed to think Taylor's history with Joe Jonas was funny more than anything else, and Sophie pursued a sort of celebrity-friendship/alliance with Taylor. Given that Joe Jonas spent a full week trying to smear Sophie for not being a perfect tradwife, it felt like Sophie and Tay's little dinner was a perfect f–k you to Joe from both of them. But what did Sophie and Taylor actually do on their big night out? They went to Via Carota, an Italian restaurant. Then they checked out Temple Bar and did "caviar bumps."
Taylor Swift and Sophie Turner hit New York City celebrity haunt Temple Bar together on Tuesday night, after grabbing dinner at downtown hotspot Via Carota.

A source told us that at Temple Bar, Swift and Turner enjoyed "martinis with caviar bumps, which they seemed to love."

"Caviar bumps" — for those who missed the foodie trend — consist of fancy caviar that's luxuriously licked off the back of one's hand. They reportedly go for $20-a-pop at Temple Bar. The New York Times called it, "a decadent and naughty way to consume the pricey delicacy at certain restaurants, fashionable bars, art festivals and other showy gatherings."

Said a spy of Swift and Turner together: "They were having a fun time," and added that they ordered the bar's "mini martinis."

Though we're also told they left with security, and "didn't stay long."

The duo also happened to arrive at Temple Bar "just as the Internet went out," and, "the manager was losing his mind," an insider told Page Six. The Wi-Fi snafu, however, didn't put a damper on the evening.
[From Page Six]
Wow, mini martinis and caviar bumps. That honestly sounds like a fun girls' night out. What's the difference between a martini and a mini martini? Just… smaller, less alcohol? I want to know what they ate at Via Carota as well! And I want to know how this whole night came about. Who contacted whom? Was this arranged through their teams? My theory is that Taylor called Sophie and was like "girl, I'm not going to say 'I told you so'" and Sophie was like "girl I know, you were right."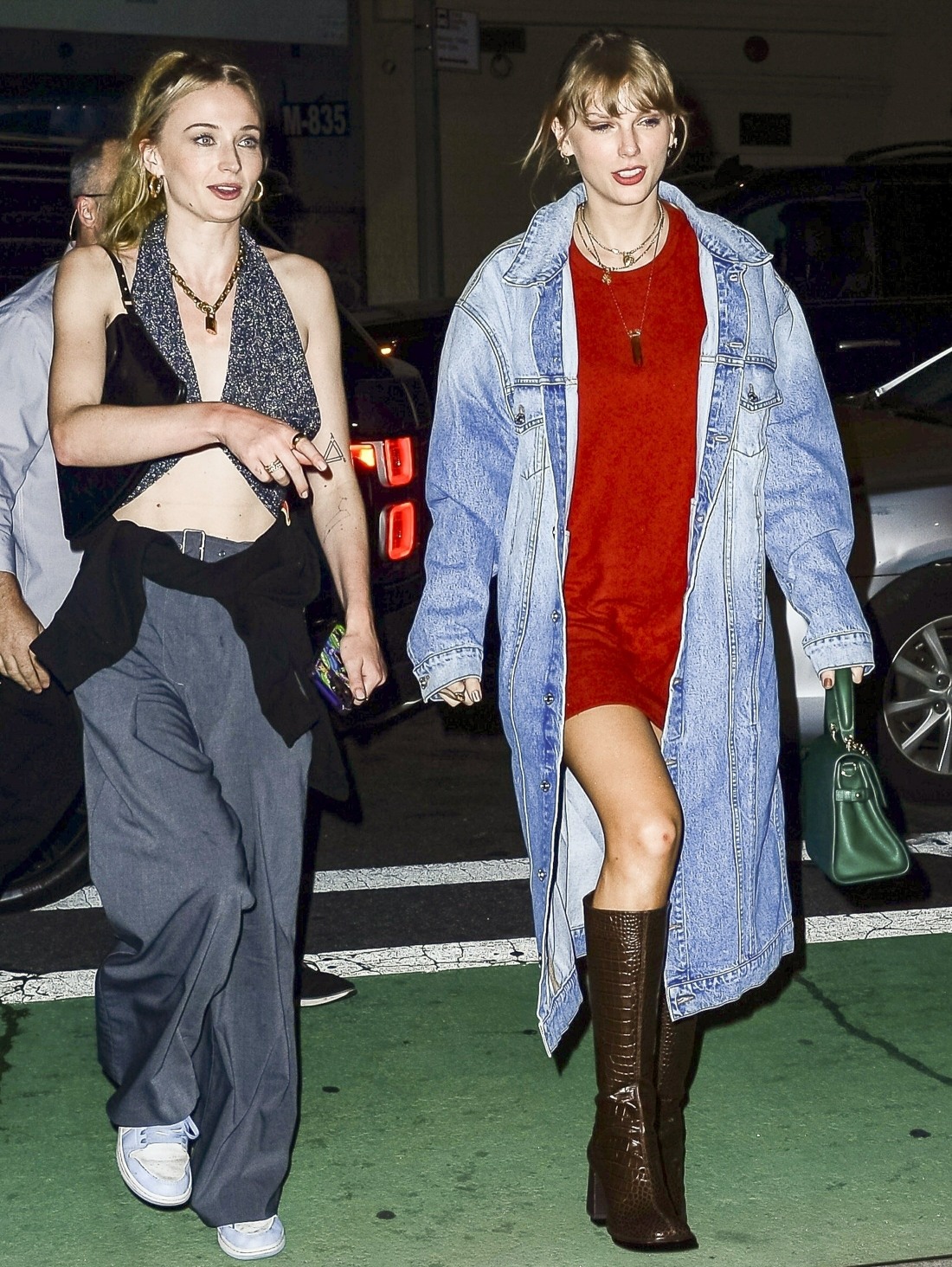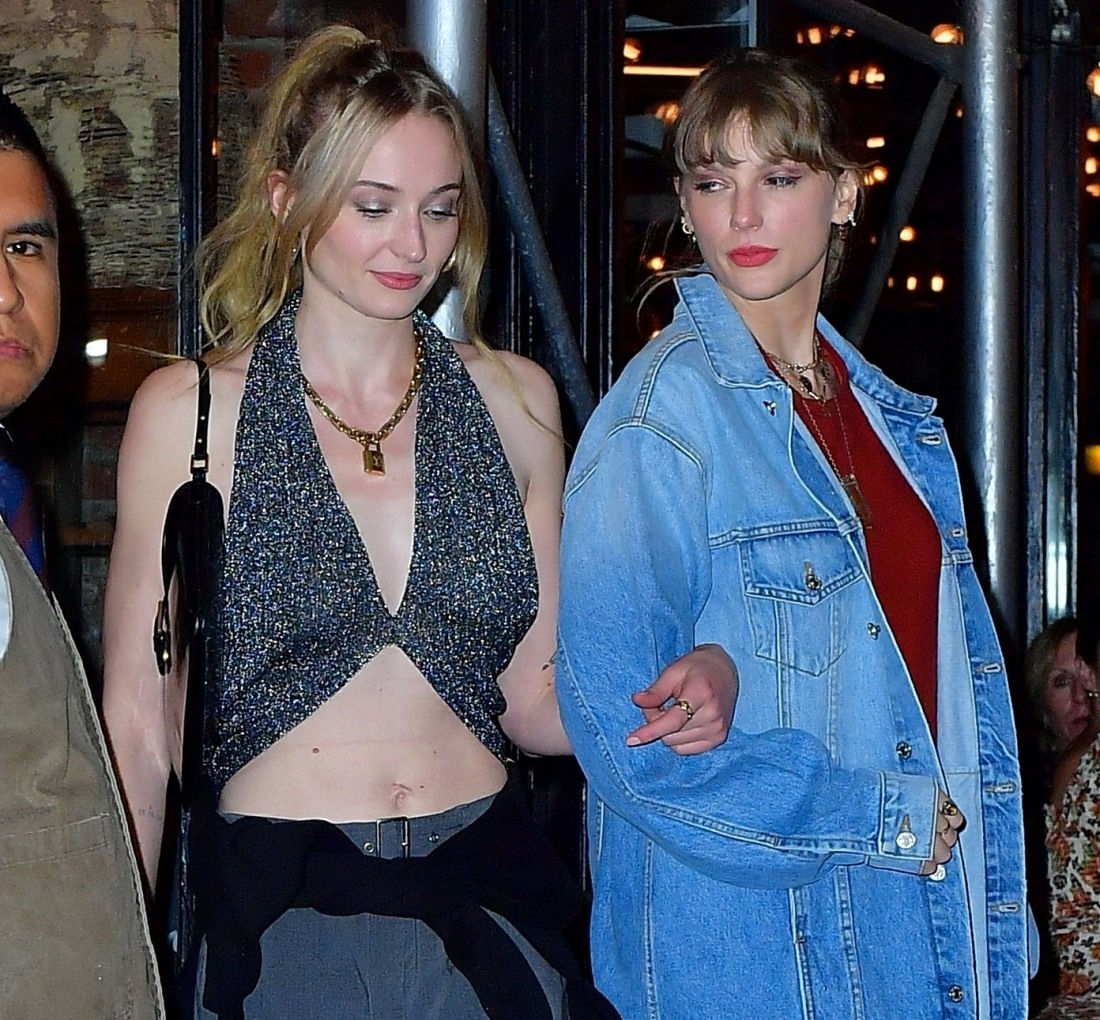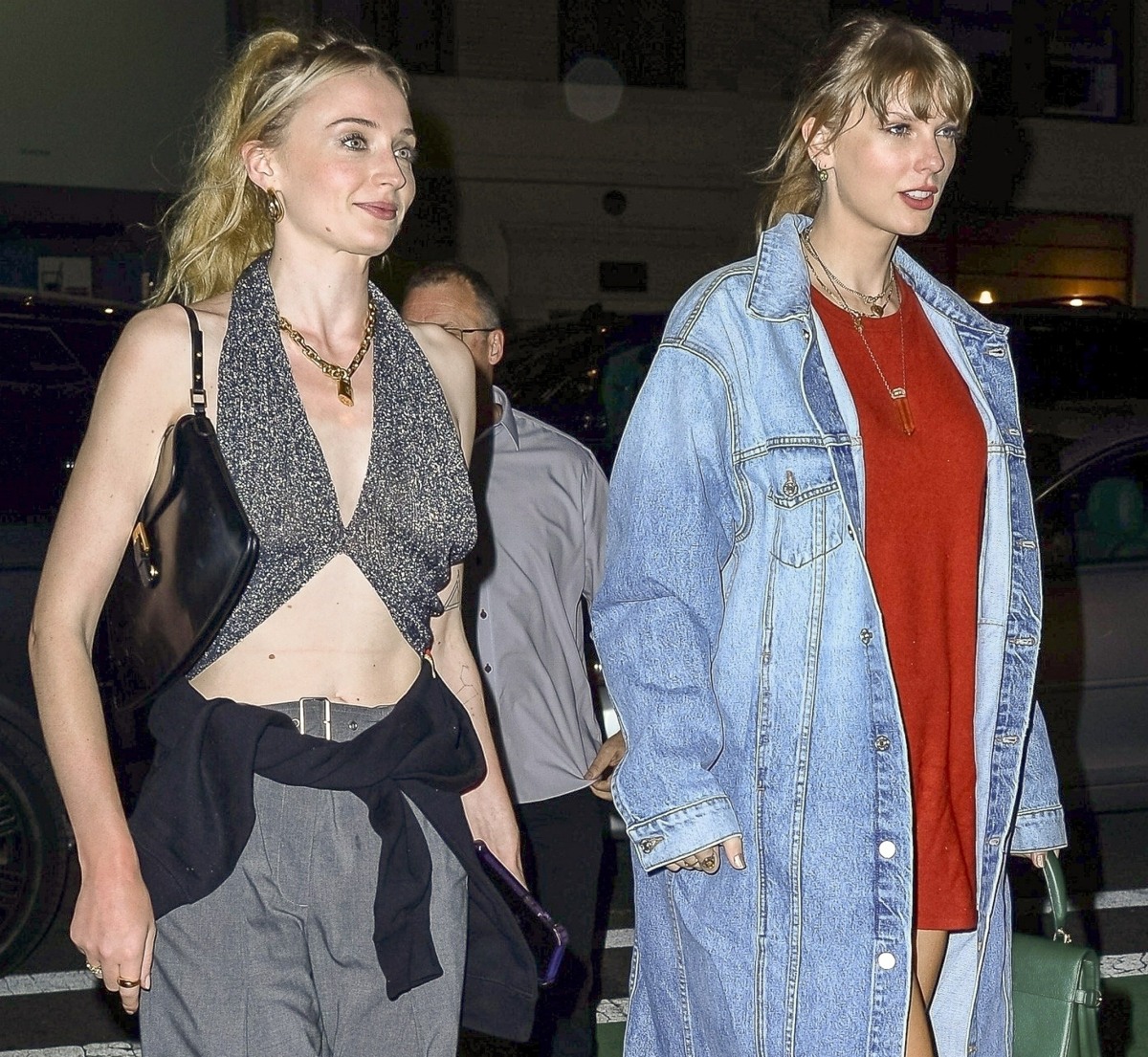 Photos courtesy of Backgrid.
Source: Read Full Article