Capital expenditure by Indian companies is likely to see an uptick in the upcoming quarters as capacity utilisation has surpassed the critical threshold of 75 per cent, and numerous companies have deleveraged their balance sheets, according to analysts.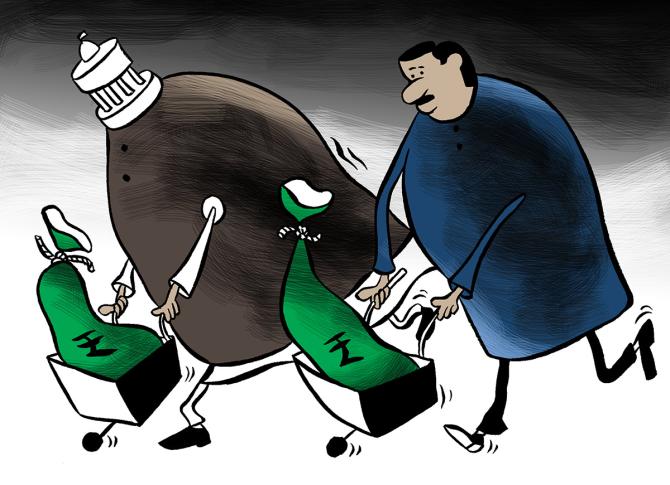 The first quarter of the current financial year has shown improved profitability, driven by a decrease in input prices.
This, according to analysts at Care Ratings, should stimulate a revival in the private capex cycle.
On a global scale, the monetary policy cycle is nearing its peak, with inflationary pressures slowly diminishing.
They anticipate that the cost of money will begin to decline next year as major central banks embark on their rate-cutting journey.
Government announcements indicate a concerted effort to rekindle the "animal spirit".
The expectation is that increased public capex will catalyse further private-sector investments.
"The global reorganisation of the supply chains away from China will also support investment in India," Care Ratings' report stated.
According to Goldman Sachs analysts, India's domestic industrial production and global demand for Indian exports have traditionally been more significant drivers of investment growth than corporate financing conditions.
"However, given the focus on 'Make in India' and import substitution, we expect a pick-up in private investment activity in the coming years to be driven more by domestic demand and easing of supply-side bottlenecks," the analysts said in a report.
They cautioned that given the medium-term fiscal consolidation path – with the central government planning to reduce its fiscal deficit by almost 1.5 per cent of GDP over the next two years – the public capex growth rates seen in recent years are unsustainable.
"To offset this, the Indian private corporate sector has an opportunity to increase investment growth over this decade, as companies realign their supply chains and potentially diversify beyond China manufacturing locations.
"Deleveraged corporate sector balance sheets and well-capitalised bank balance sheets, along with faster regulatory clearances, could aid a revival in the corporate capex cycle," stated the analysts with Goldman Sachs.
Data analysis of 1,299 non-financial companies reveals that they experienced robust capex growth of 36.5 per cent year-on-year (Y-o-Y) during FY23 – significantly higher than the 22.6 percent Y-o-Y growth recorded in FY22.
The data indicates that for the first time, aggregate capex undertaken by Indian non-financial firms in 2023 exceeded pre-pandemic levels, with a 3.3 per cent increase over the pre-pandemic level of 2019.
The top five sectors in which capital expenditure was concentrated in FY23 were crude oil, power, telecom, iron & steel, and retailing.
Among the major sectors, iron & steel and retailing witnessed the strongest growth last financial year with an expansion of 187.6 per cent and 106.3 per cent, respectively, on a Y-o-Y basis.
Some of the major players going for capex in these five sectors were Reliance Industries, Oil and Natural Gas Corporation (ONGC), Bharti Airtel, NTPC, Tata Motors, Vodafone Idea Indian Oil Corporation (IOCL), and Vedanta.
Source: Read Full Article