Commerce secretary Sunil Barthwal is set to attend a two-day meeting from October 23 at the World Trade Organization (WTO) headquarters in Geneva, that would focus on finding solutions and giving the 'necessary political push' for at least some crucial global trade issues.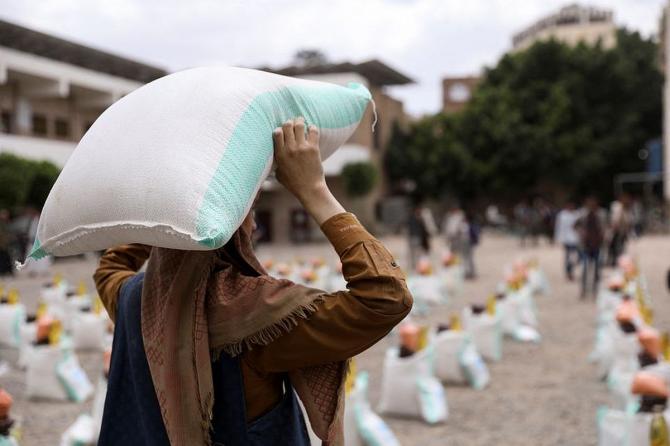 Next week's meeting comes ahead of the WTO's 13th ministerial conference (MC13), scheduled in Abu Dhabi in February 2024.
It will see participation of senior government officials from all WTO member nations.
India's top priority will be to pitch for an agreement on a permanent solution on public stockholding for food security purposes.
Another key area of focus will be on WTO reforms, government officials said.
"The senior officials' meeting will provide an opportunity "to take stock of where we are" and identify "the challenges, gaps and opportunities."
She (WTO Director General Ngozi Okonjo-Iweala) called on capital-based government officials to come to Geneva not with "well-known positions", but with "realistic expectation of what is truly doable" for MC13," said a WTO statement released in July.
Priorities
India, along with a group of developing nations, wants to seek a permanent solution on public stockholding, with more enhanced terms, compared to the 2013 Bali peace clause to safeguard millions of the hunger-stricken people.
While the proposal has received support from around 80 developing member nations at the WTO, other members such as the European Union (EU) and Brazil have linked the peace clause to conditions on export performance and value of agricultural production, officials said.
A permanent solution is crucial since WTO member nations have been raising questions over India's minimum support price (MSP) programme for food grains, particularly rice, since the subsidy has breached the suggested limit under the trade norms thrice.
India has invoked the 'peace clause' under WTO norms to protect its food procurement programme against any action from member nations in case the limit is breached.
Another focus area pertains to WTO reforms.
The previous ministerial conference's outcome document had committed to work towards necessary WTO reforms, while reaffirming the foundational principles of the global trade body and promised to revive the dispute settlement body by 2024.
Separately, India had submitted a proposal — 30 for 30 — in May, towards improving the functioning of various WTO committees.
The 30 reform areas or changes, which India has proposed, are with respect to the completion of 30 years of functioning of the WTO on December 24, 2024.
"While deliberations on the larger WTO reform agenda are ongoing, these suggested incremental changes could be implemented quickly, as developing a common understanding on these would be easy, considering the nature of these suggestions for enhancing the operational efficiency of the organisation," India had said in its submission.
Source: Read Full Article