Notwithstanding the fact that the country's pharmaceutical (pharma) pricing regulator has allowed a 12 per cent price increase for medicines listed under the National List of Essential Medicines (NLEM) in 2023, analysts and industry insiders predict that the overall domestic pharma industry will only witness a price hike of 5-6 per cent.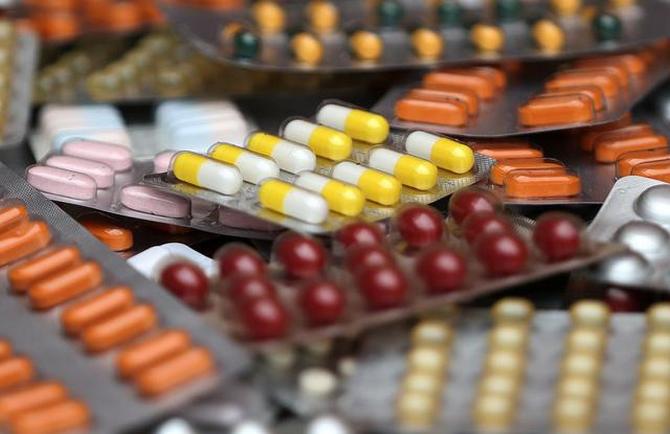 This is attributed to higher competitive intensity in the market.
Krishnakumar V, executive director and chief operating officer (CEO) of Eris Lifesciences, a domestic-focused pharma company, noted that the NLEM segment experienced growth suppression of around 150 basis points due to price reductions during the January to July period this year.
Approximately 18 per cent of the Rs 1.8 trillion Indian Pharma Market (IPM) falls under NLEM.
Krishnanath Munde, associate director at India Ratings & Research (Ind-Ra), pointed out that during the period from 2019-20 to 2022-23 (FY23), IPM showcased an average price hike of 5.2 per cent.
This stands in contrast to the average price rise of 3.2 per cent witnessed over the preceding decade (2013-14 through FY23).
Munde further added that for the April-July period in 2023, IPM's price hike growth stood at 5.3 per cent.
He emphasised that even if the National Pharmaceutical Pricing Authority (NPPA) allows a 10 per cent price increase for the non-NLEM portfolio and a 12 per cent increase (2023-24, or FY24) for NLEM products, the overall IPM is expected to observe a price hike of 5-6 per cent due to higher competitive intensity.
Historically, companies with a greater contribution from the chronic segment and lower exposure to NLEM have taken good price hikes within their domestic product portfolio, Munde added.
Following the first quarter (Q1) results of FY24, pharma companies have started expressing concerns about the potential impact of NLEM.
Sun Pharmaceutical Industries, the largest pharma firm in the domestic market in terms of market share, acknowledged after Q1FY24 that growth had been subdued due to the NLEM impact.
Kirti Ganorkar, CEO of India business at Sun Pharma, discussed the impact of NLEM on the quarter's performance in the domestic market, expressing optimism about future growth.
"NLEM was also announced in the months of December and January, and the full impact has come in this quarter.
"We observe that due to NLEM, growth has been subdued in Q1.
"However, I'm very optimistic and hopeful that in the upcoming quarters, we will witness growth in line with the market and strive to outpace the market's performance," he added.
Analysts at Nirmal Bang reported that during Q1, the India business was influenced by seasonality and NLEM.
"Our coverage universe reported around 8% year-on-year (Y-o-Y) growth in the India business in Q1FY24, driven mainly by price hikes and strong growth in chronic therapies.
"This was partially offset by weak growth in acute therapies due to a delayed monsoon and the impact of NLEM prices," they said.
The brokerage also highlighted that Zydus recorded a 9 per cent growth in its India business (12 per cent excluding the impact of NLEM), Torrent Pharmaceuticals exhibited a 14.5 per cent growth (16 per cent excluding NLEM), whereas Dr Reddy's Laboratories experienced a 14 per cent decline (with single-digit growth when excluding NLEM impact and divestment income from the base).
Nearly all these companies have projected low double-digit growth for FY24.
Even established therapy-focused companies such as Sanofi India have not been immune to the impact of NLEM.
The price reductions affecting long-acting insulin Lantus have exerted downward pressure on Sanofi's revenue and profitability in Q1FY24.
Consequently, the company's revenues experienced a modest 1 per cent Y-o-Y growth due to the significant 21 per cent price reduction applied to Lantus.
However, in 2023, the NPPA has permitted a 12.1 per cent price increase in NLEM drugs.
Munde explained that the approved price hikes of 10.8 per cent for FY23 and 12.1 per cent for FY24, aligned with the Wholesale Price Index of the calendar years 2021 and 2022, respectively, represent a substantial increase compared to the range of 0.5-4.3 per cent price hikes permitted for NLEM drugs spanning from 2017-18 to 2021-22.
Ind-Ra observed that these represent the highest price increases over the past two years when contrasted with price hikes outside NLEM.
The new prices came into effect on April 1.
However, in September of the previous year, the Union Ministry of Health made changes to NLEM, adding 870 medicines, and the NPPA began revising the ceiling prices of these drugs.
In April, the NPPA capped the prices of 651 drugs, resulting in an average reduction of 16.62 per cent.
Consequently, instead of the anticipated 12.1 per cent price increase, these drugs saw a reduction of around 6.73 per cent.
Union Health Minister Mansukh Mandaviya tweeted in April (Twitter has since rebranded as X) that even if companies were to implement the full price increase, an average reduction of 6.73 per cent was estimated.
Consumers are expected to save Rs 3,500 annually on these medicines.
However, due to intense competition, companies are unlikely to take the full price hike.
The CEO of a pharma company stated, "Currently, the competition for market share is high, leading companies to adopt an aggressive pricing strategy.
"Additionally, there is an increase in trade generics, which are cheaper medicines.
"Therefore, we do not expect everyone to take a 12.1 per cent price hike in drug prices."
Source: Read Full Article