Reliance Retail Ventures Ltd (RRVL) is discussing a three-pronged plan that includes an additional divestment of $250-300 million this year, apart from what it has diluted in favour of the Qatar Investment Authority (QIA) and US-based private equity fund KKR recently.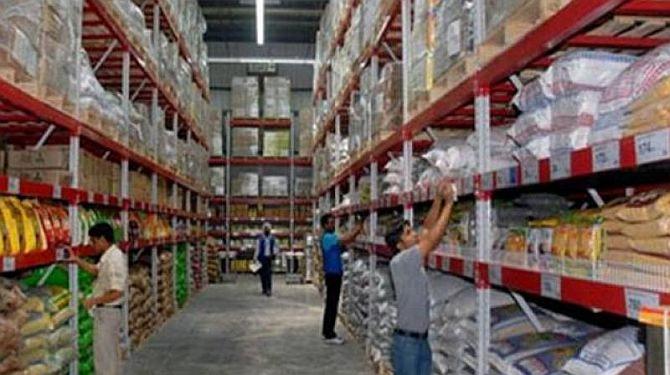 This will be followed up with another stake sale offer (third time) to investors next year, at a higher valuation before it goes for an initial public offering (IPO) in 2025, according to sources aware of the discussions.
RRVL divested 0. 99 per cent in favour of the Qatar Investment Authority in August this year at $0.99 billion (Rs 8,278 crore), which has nearly doubled the valuation of the company from Rs 4.21 trillion to Rs 8.27 trillion after the deal.
It has also struck a deal with KKR, another existing investor that has sunk an additional Rs 2,069.50 crore, taking its stake in the company from 1.17 per cent to 1.42 per cent.
A top source aware of the development said: "Reliance Retail has offered all their key investors participation in this round too.
"What is under discussion is to divest more again in 2024 at a higher valuation before preparing for an IPO."
Sources said with elections to be held next year in India and the US, the general view was to sit out 2024 and go for an IPO the following year.
A Reliance Industries spokesperson did not comment on the plan under discussion.
Other global investors have stakes in RRVL.
They include sovereign funds like Saudi Arabia's Public Investment Fund, the Abu Dhabi Investment Authority, Mubadala, and GIC Singapore, apart from TPG, Silverlake and General Atlantic.
These investors put in money in 2020 and have had their valuations nearly double in 2023.
The funds divested in Reliance Retail amount to 11.31 per cent of the stake, for which investors have forked out Rs 57,562 crore.
Reliance Retail posted annual revenues of more than Rs 2.6 trillion in FY23, a jump of 30 per cent, and rang up profits of Rs 9,181 crore.
Based on its existing valuation, it is among the top 10 retailers in the world and numbers among the biggest four in the country.
With footfalls of 780 million in FY23, the number of registered customers grew to nearly 250 million, delivering products and value to 30 per cent of the addressable population of the country.
That has helped it to be among the 10 most visited retailers in the world.
While the digital and new commerce businesses hit Rs 50,000 crore in revenues in FY23, they accounted for a fifth of its sales.
The company has invested over $10 billion in the last two years in expanding this business, which is reflected in the fact that it is expanding in a big way, opening 55 stores in the first quarter of FY24 and hitting 18,446 stores in all, with 70.6 million square feet.
The company straddles various areas of retail such as consumer electronics, fashion and lifestyle, groceries, consumer brands, and the Jio Mart and Milkbasket ecommerce platforms.
Source: Read Full Article