Legendary singer Asha Bhosle, who turned 90 on September 8, 2023, found herself in a 'golden' mix-up when she congratulated hurdler Jyothi Yarraji for winning a gold medal at the 2023 Asian Games in Hangzhou, China.
Just a small twist to the tale: The event in question, where Yarraji is set to compete in at the Asian Games, is yet to commence.
The video Ashaji shared on X is from the Asian Athletics Championships. On July 13, 2023, Yarraji put up a stellar show to win a gold medal in the 100 metres hurdles.
Following Ashaji's tweet, congratulations for Yarraji flooded social media.
V V S Laxman jumped on the bandwagon as he congratulated Yarraji for her gold-winning effort. Half an hour later, VVS deleted the post.
Yarraji's event — the women's 100 metres hurdles, gets underway at 6:45 am IST on Sunday, October 1.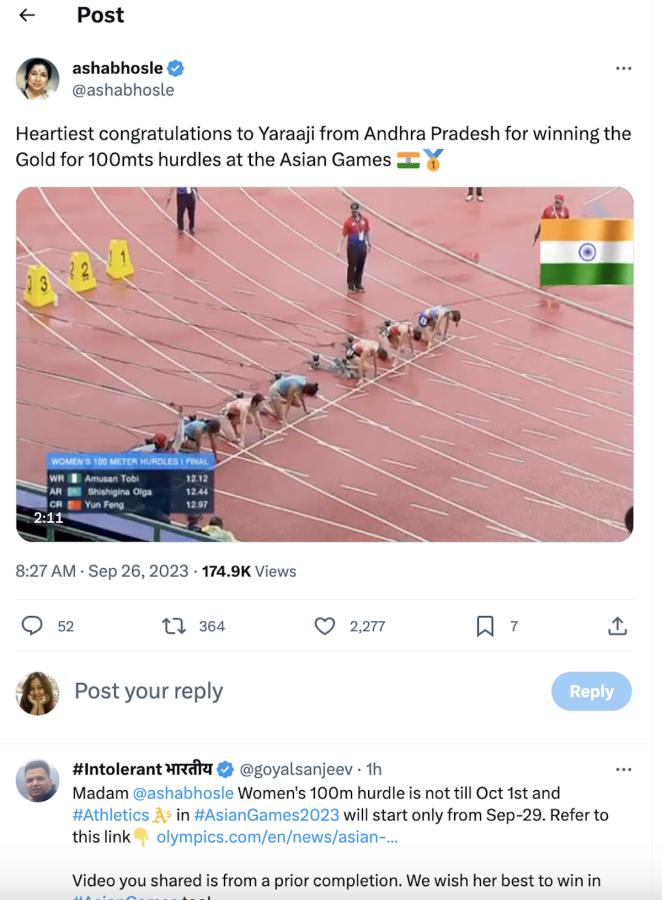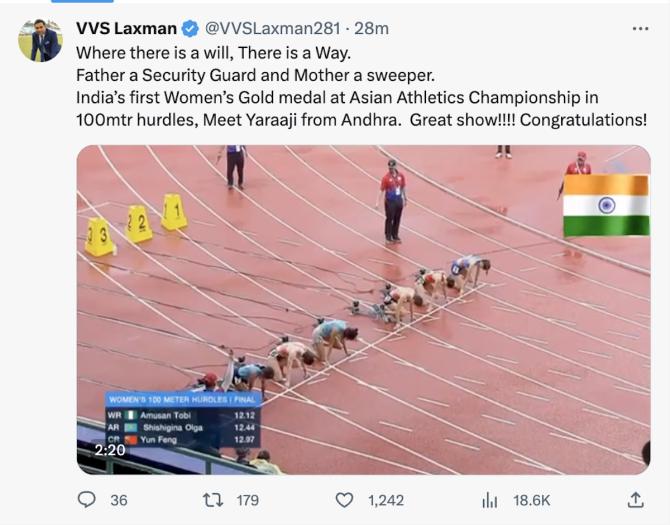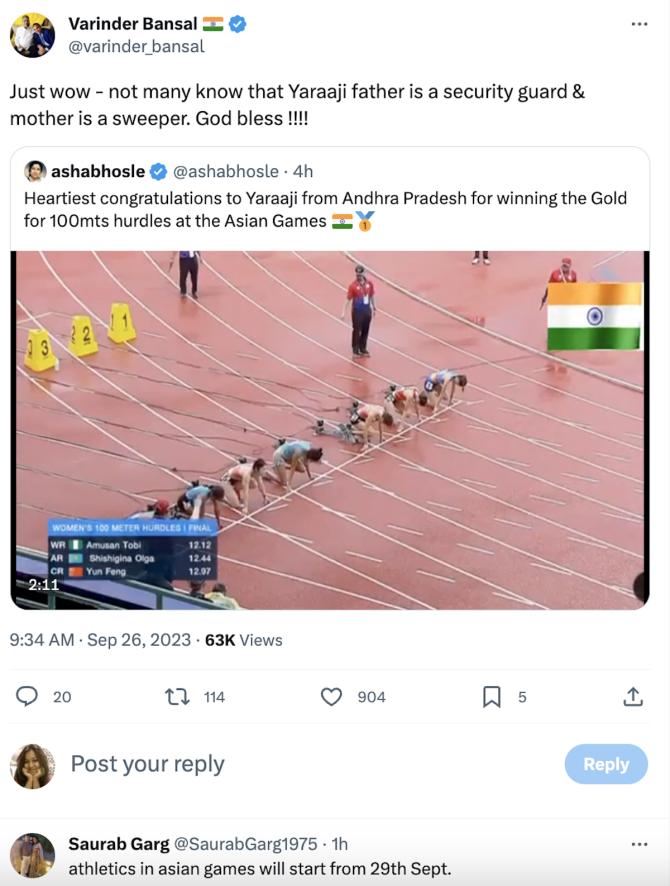 Here's hoping that Ashaji's melodious mistake turns out true and Jyothi Yaarji comes home with gold! Aap ke muh mein ghee shakkar!, Ashaji.
Source: Read Full Article