Glenn Maxwell was relieved after hitting a 40-ball century, the fastest ton in World Cup history and help Australia hand the Netherlands a 309-run thrashing in New Delhi on Wednesday.
Maxwell was adjudged the Player of the Match for his swashbuckling knock.
"Not something I set out to do. Just the situation of the game. Wanted to put a good platform for the back end and cash in on this ground. The ball can run away quite quickly. Nice to get in rhythm. Just making good decisions. Give myself a little bit of time and give me a bit of confidence and platform. Huge confidence booster knowing I've got that in my locker. Doubts can creep in when not scoring consistently but good to score this," Maxwell said at the post-match presentation.
"Close to the perfect game if you score 400 and bowl them out for under 100. A lot of guys got to have a hit. We've had three really good wins in a row," he added.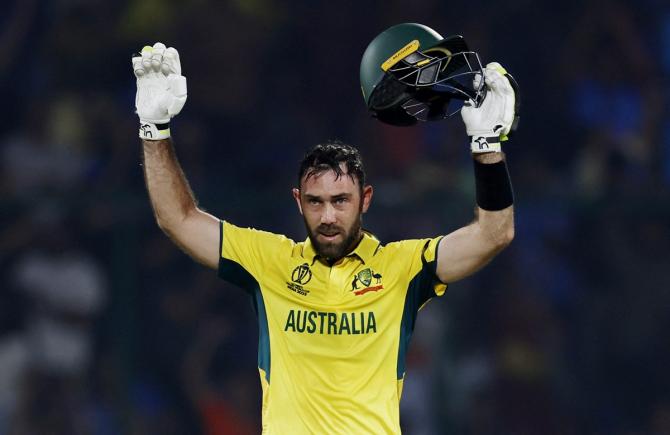 Talking of his innings during the press conference, Maxwell said that he had a bit of a weird the start to his innings and at the death he was just hitting the ball flat through the gap and picked the spots pretty clearly.
"It's a bit weird that I had to calm myself down for the first 20 odd balls and rebuild.
"I think the circumstances of, I suppose, the timing of the wickets probably changed the way I would have gone about it if it was just me and Davey at the back end. I felt like I was just super selective. Even with the boundaries I was hitting, until I got to about 50 or 60, I was literally hitting them flat through the gap or picking my spots pretty clearly where I wanted to go and it was only the back end where I tried to just pump everything," Maxwell said.
Source: Read Full Article