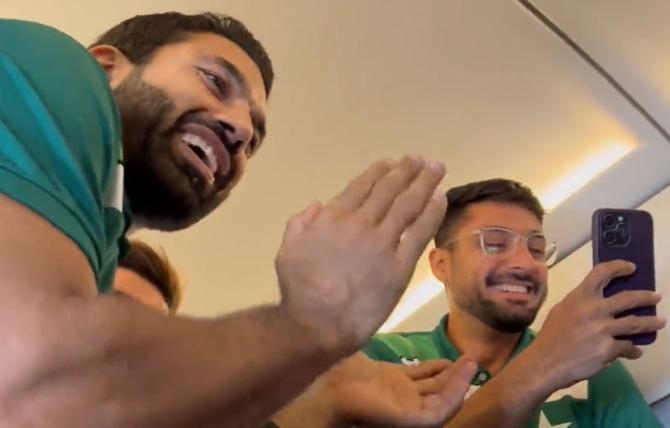 The Pakistan cricket team continue to be showered with love across India.
After their world record chase against Sri Lanka on Tuesday, October 10, 2023, Pakistan's cricketers were accorded a warm farewell by the hotel staff in Hyderabad, where they had played their first two games.
The Pakistan players were then surprised with an in-flight celebration of their memorable win on their journey from Hyderabad to Ahmedabad as Vistara's crew gifted them a cake and a handwritten personal note on Wednesday.
'Congratulations on creating history yesterday of highest run chase. All the best for the World Cup,; said the note from the Vistara crew.
The cricketers then received a traditional welcome at their team hotel in Ahmedabad as they landed in the city ahead of the game against India on Saturday.
'Touchdown Ahmedabad Capturing the journey, featuring a surprise in-flight celebration,' Pakistan Cricket Board captioned the video on X.
Source: Read Full Article