The stage is set for another epic World Cup final.
Having endured a sensational run in the tournament, unbeaten India take on five-time World Champions Australia at the biggest cricket stadium in the world on Sunday.
As Ahmedabad gears up for a cracking contest, one can't help but look back at the 2003 edition of the marquee tournament.
The similarities between the two World Cup editions are uncanny, and come Sunday, revenge will be on every Indian's mind as the Rohit Sharma-led Men in Blue will look to avenge India's loss in the 2003 final.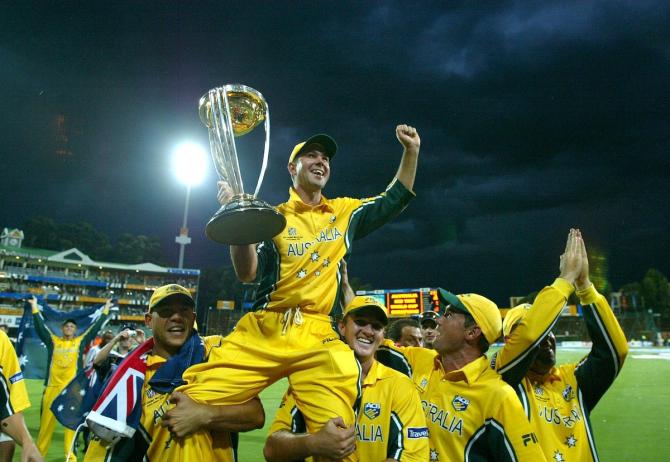 If Rohit Sharma and Co. win, it'll be the perfect tribute to Coach Rahul Dravid who was a part of the 2003 squad.
While the mighty Australians entered the final on the back on ten wins on the trot, India sealed their place in the final with an eight match winning streak.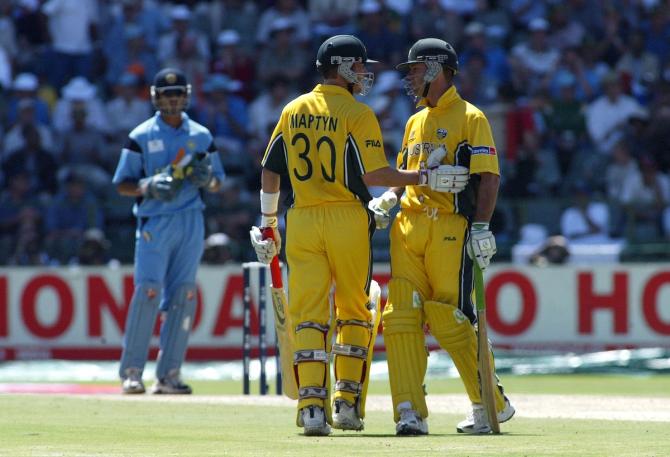 Gunning for only their second 50 over World title, India were in a far better position than their 1983 winning counterparts. But they were up against the Australians who thrive on the big stage.
Sourav Ganguly's side faced a challenge as they took on the Ricky Ponting-led defending champions.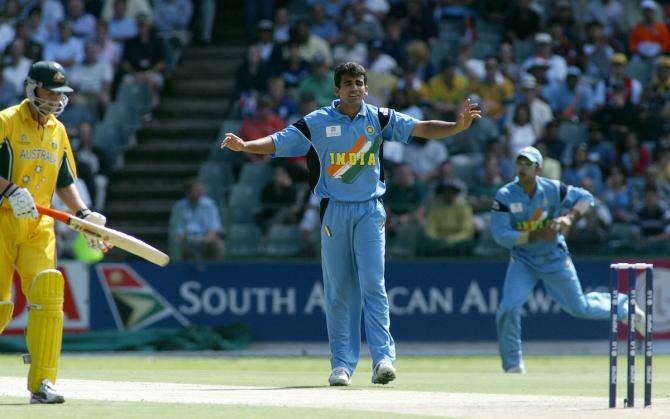 After being asked to bat first, records tumbled in Johannesburg as Australia piled on a massive 359/2. Adam Gilchrist (57 off 48) and Matthew Hayden (37) gave Australia the perfect start before Ponting took charge.
The Indian bowlers failed to trouble Australia with Harbhajan Singh picking up the only two wickets.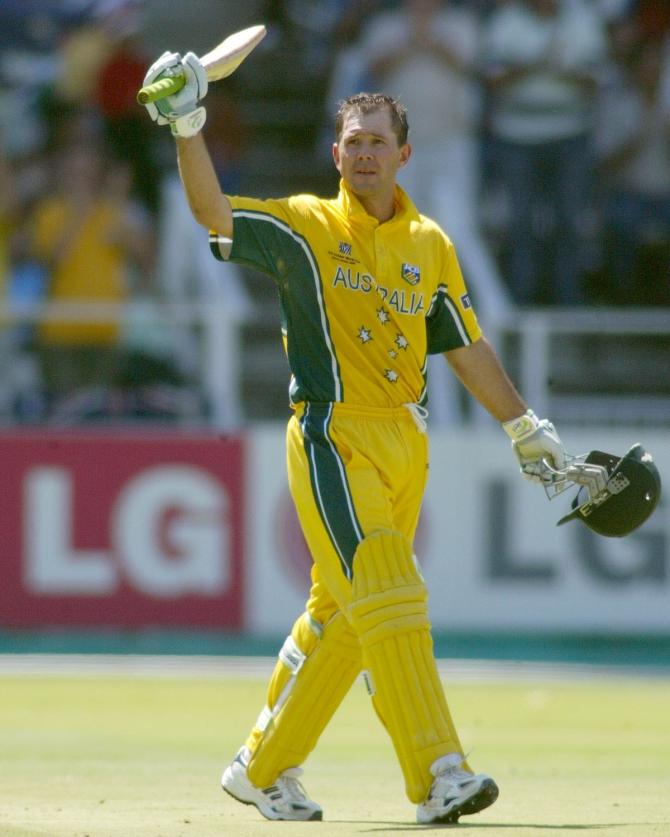 Ponting's unbeaten 140 off 121 set an uphill task for India. Damien Martyn supported his skipper with an unbeaten 88 off 84 as the pair broke several records on their way to the big total. Javagal Srinath (0/87) amd Zaheer Khan (0/67) were taken to the cleaners by the opposition.
In reply, the Men in Blue failed to fire. Despite having the top scorer of that tournament — Sachin Tendulkar — in the line-up, India crumbled like a pack of cards.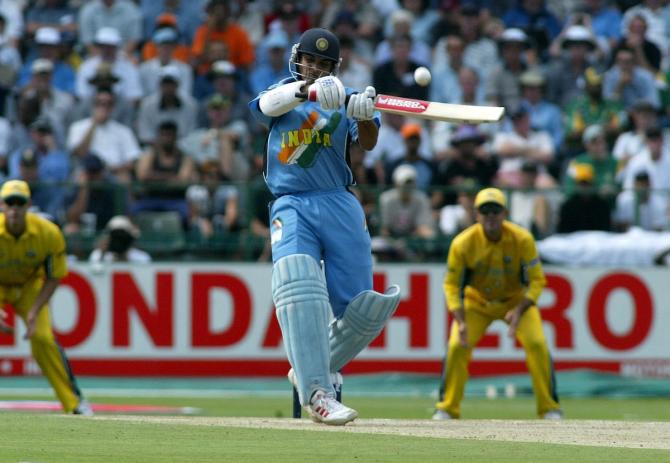 Ganguly's men got off to a disappointing start.
Tendulkar, who had endured a strong run, failed to fire, falling for just 4 off 5. Opening partner Virender Sehwag kept the chase alive with a 81-ball 82 before being run out by Darren Lehmann.
While Dravid struck a 57-ball 47, the other Indian batters crumbled and were bowled out for 234 in 39.2 overs.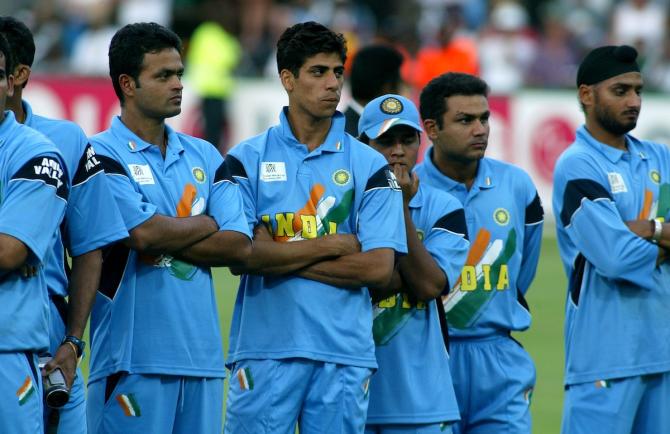 Glenn McGrath led the bowling attack with a three-wicket haul while Brett Lee and Andrew Symonds picked up two wickets each. Brad Hogg and Andy Bichel accounted for a wicket each as Australia picked up a crushing 125 runs.
The win broke a billion Indian hearts, and come Sunday, revenge will be on India's mind as they look to avenge their 2003 loss.
Source: Read Full Article