Mahesh Bhatt, Bollywood's enfant terrible, turned 75 on September 20.
Subhash K Jha hails Bhattsaab — as he is known to his legion of proteges — as the 'eternal seeker of truth in cinema and in life'.
Mahesh Bhatt has never been disinclined to speak his mind, even welcoming the backlash.
He did not realise the liplock with his daughter Pooja Bhatt on the cover of Stardust would cause an uproar 30 years later.
'Parents kissing their children is not an unknown phenomenon, no idea what the fuss is about,' he had said then.
Brickbats don't bother Bhattsaab.
"It is only when you matter that you get targeted. People's opinion of me, good or bad, has never mattered," he says.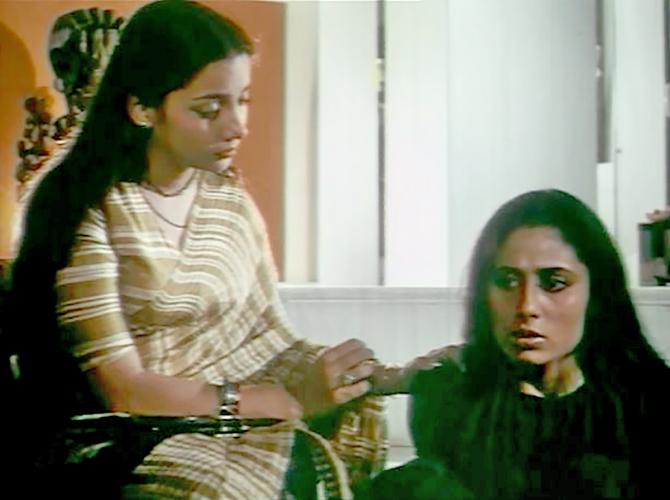 Playing the housewife whose life in an idyllic bubble is burst when her husband informs her that he's leaving her, Shabana Azmi's Pooja in Arth echoed the plight of thousands of women across India who are deserted by their husbands/partners.
"To this day, women especially housewives, come to me to tell me how much Arth matters to them. Yes, it is the single-most important film of my career," Shabana says.
"Arth came into my life after a string of duds. These included Vishwasghat and Lahu Ke Do Rang, both featuring Shabana, which were fairly big-budgeted commercial films," Bhattsaab recalls.
"Arth was a personal statement on the man-woman relationship that shattered the belief of the traditional power centres within our film industry that only a certain kind of formula works at the box office," he says.
"I made Arth on the firm belief that any work which originates from a film-maker's heart inevitably connects with the aam janta. It hit home in ways that shocked the industry, but not me."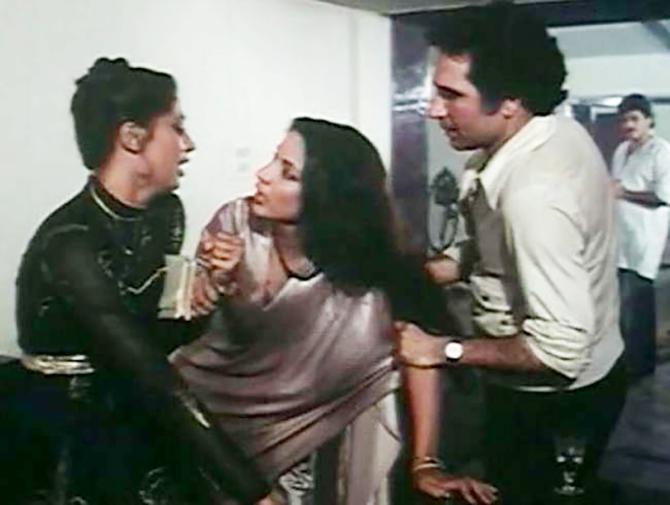 Mahesh Bhatt has a special memory attached to Arth: "I remember India won the Cricket World Cup on the very day when Arth was declared a hit. I was at the Plaza cinema in Delhi watching the film on the Friday it released. We were tense, since this was not the kind of entertainment the public was used to."
"The scene where the deserted wife Shabana Azmi rejects her husband Kulbhushan Kharbanda got a standing ovation from the so-called front-benchers at this hardcore, mass entertainment theatre. I knew then and there that our film was a hit."
"It was because of Arth that Rajshree's Saaraansh, Rajendra Kumar's Naam and Mudra Videotech's Janam came my way. I think Arth worked so well because it was an honest film. It was an autobiographical film. The film's emotional truth was sourced from my life's wounds. I think the audience connected with my honesty."
Speaking on the rivalry between Shabana Azmi and Smita Patil, Bhattsaab says, "Both gave their very best to the film. Their rivalry was more a public perception than a reality. The two of them respected one another's talent. They did not pretend to be the best of friends on the sets, but they worked like professional actors of the highest calibre."
"Without Shabana and Smita, Arth would not have been what it was."
Reacting to allegations of precipitating Parveen Babi's mental condition by cannibalising her life in Arth, Bhattsaab protests, "People said Parveen Babi was emotionally affected because I had cannibalised my relationship with her in Arth. But Parveen was genetically predisposed towards mental illness. To say that Arth was responsible for her breakdown was absurd. I wasn't affected by accusations of cannibalising my life for the screen. How can the truth hurt the film-maker?"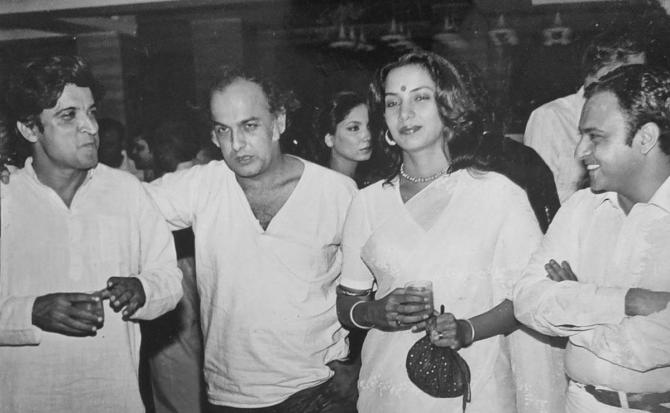 The first time I met Mahesh Bhatt was in 1997 when he came to Patna for the release of his film, Tamanna.
"What should I call you?" I had asked him.
"What would you like to call me?" he had replied.
Not Pooja or Alia's father.
Not Kiran Bhatt or Soni Razdan's spouse.
Not U G Krishnamurti's pupil.
Not even the maker of Arth, Saaraansh and Zakhm.
Mahesh Bhatt is the eternal seeker of truth in cinema and in life.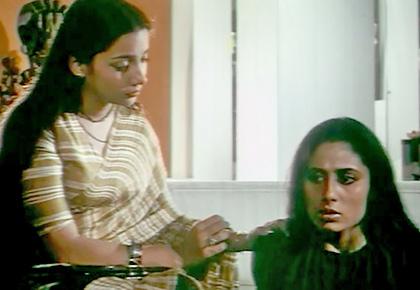 Source: Read Full Article