For Swara Bhaskar, this Diwali has brought multiple joys.
"This was a milestone Diwali, as it was my husband Fahad (Ahmad) and my first Diwali together after shaadi and also our little daughter Raabiyaa's first Diwali. Obviously, we were excited," she tells Subhash K Jha.
Swara, who is stationed in Delhi, adds, "Fahad came from Bombay to be with us on this special day. The AQI (Air Quality Index) in Delhi is quite hazardous and our dear Raabu is only seven weeks old, so we are obviously avoiding any outings. It was a cosy intimate home scene with family and close friends."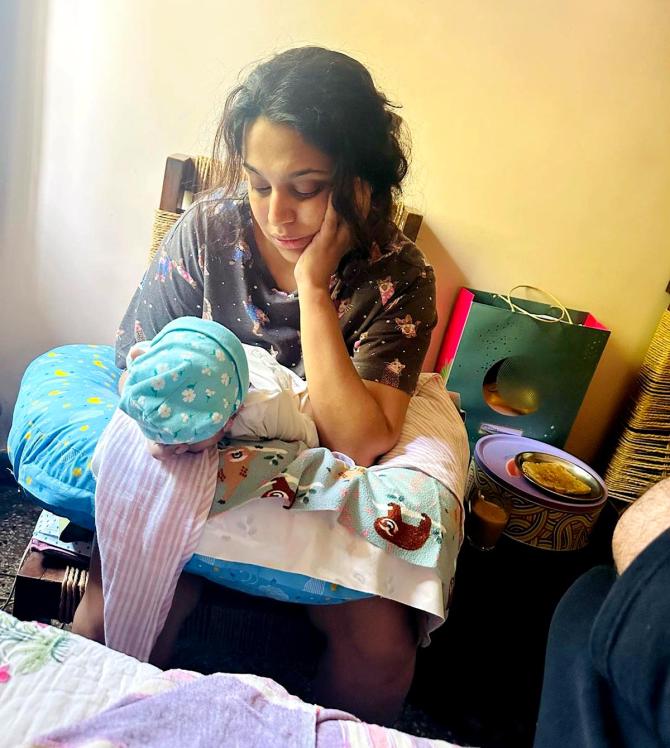 As for the Diwali celebrations, Swara was in sur with the rest of the country.
"Like everyone in India celebrating, we also did a Lakshmi pooja at home before lighting up the house with diyas and lights. Raabu wore her first lehenga on the day and like all new moms, I'm excited about every small and big thing related to her!"
Swara says her husband was equally excited to celebrate his first Diwali with their baby. "Fahad is also very gung-ho about our changed life, and he came to Delhi to celebrate Diwali with my family. Coincidentally, we've spent the last two Diwalis together at house parties but we were 'just friends'; then so this year is a big leap into marriage and parenthood!"
Talking about her inter-religious marriage, Swara says, "The advantage of a mixed marriage is that they're always more reasons to celebrate and share joy and amazing food! Double the celebrations, double the fun!"
Source: Read Full Article