'I want people to say that he's a great actor.'
While most star kids prepare early on to enter the movies films, for Meezaan— Jaaved Jaffrey's son and the late Jagdeep's grandson, acting was a distant possibility.
Despite his family's film background, Meezaan was more into sports and music. Things changed when he was spotted by Sanjay Leela Bhansali, who decided to launch him as actor.
In 2019, he made his acting debut in Bhansali's production Malaal after previously assisting the film-maker on his two ambitious projects, Bajirao Mastani (2015) and Padmaavat (2018). Following his star-making turn, Meezaan was determined to carve his identity as an actor.
Ahead of his third outing Yaariyan 2, the actor says he was drawn to the project due to its grand scale.
"The decisions that I take in my career and life are heavily influenced by my parents because they teach me from their mistakes," Meezaan tells Mayur Sanap/Rediff.com.
Malaal was an intense love story. Then you moved to comedy with Hungama 2. Now, Yaariyan 2 is this light-hearted relationship drama. Are you consciously attempting genres that the mainstream audience likes?
It's happens to be a coincidence.
But I think that gives me an opportunity to showcase my versatility as an actor. It also teaches me to be a better actor, and I'm growing with every film.
At the same time, I'm open to doing any genre.
I want people to say that he's a great actor.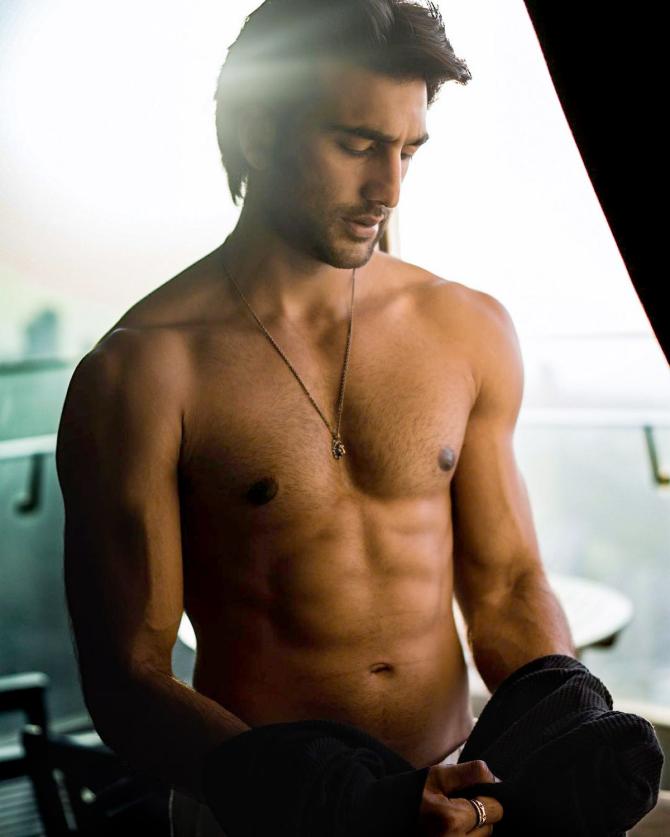 How did Yaariyan 2 come to you?
Bhushanji (Kumar, T-Series CEO) offered me the film. The way he explained the level of the film and the way they're going to be presenting and mounting it, really brought me towards it.
Then, of course, I sat with the directors and spoke to them. They told me about the character and the world of the film.
I got very excited because this is something I've never done before.
I keep experimenting.
I keep doing new stuff to give to the audience, and this felt like another opportunity.
Just the kind of promotions we are doing for the film is so grand in scale… I'm so excited.
Your character in the film can go to any extent to help his buddies. How would you describe yourself as a friend in real life?
I completely relate with the way Shikhar (his character's name) goes out of his way to do anything for his family and friends.
But apart from that, Shikhar is very different from the way I am in real life.
Whether it is his body language or his openness to people and the walls he creates from other people.
He doesn't smile, he is a young, angry, brooding, man. He has a troubled past and doesn't get along with his family.
I'm not like that. I'm very open, smiling, jovial and very talkative.
I also had to do training for dirt bike riding for this character.
What's the one piece of advice from Mr Bhansali that stayed with you?
To completely let go of who you are as a person and completely dive into the character's soul.
As an actor, sometimes what happens is that how you are as a person starts taking over and that shows in your work.
You have to let go of that image and surrender to the director.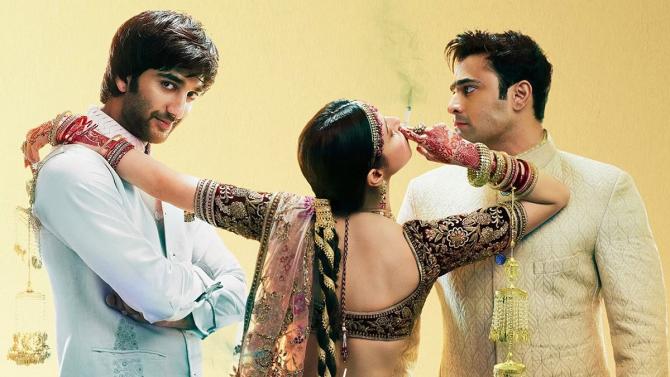 Were you always inclined towards cinema since you come from a family of actors?
Not at all. I was more towards sports and music.
Since my father was in the business, I was always surrounded by people of the business and always hearing conversations about films and film-making.
I think I started taking it seriously once Sanjay (Bhansali) sir offered me the chance to be launched by him.
What was fascinating for you about the industry back then?
The unexpectedness.
There's no specific formula for a hit or a box office success. The magic is just created and no one has the recipe for that.
That's why everyone just tries to outdo one another and do their best to give a blockbuster.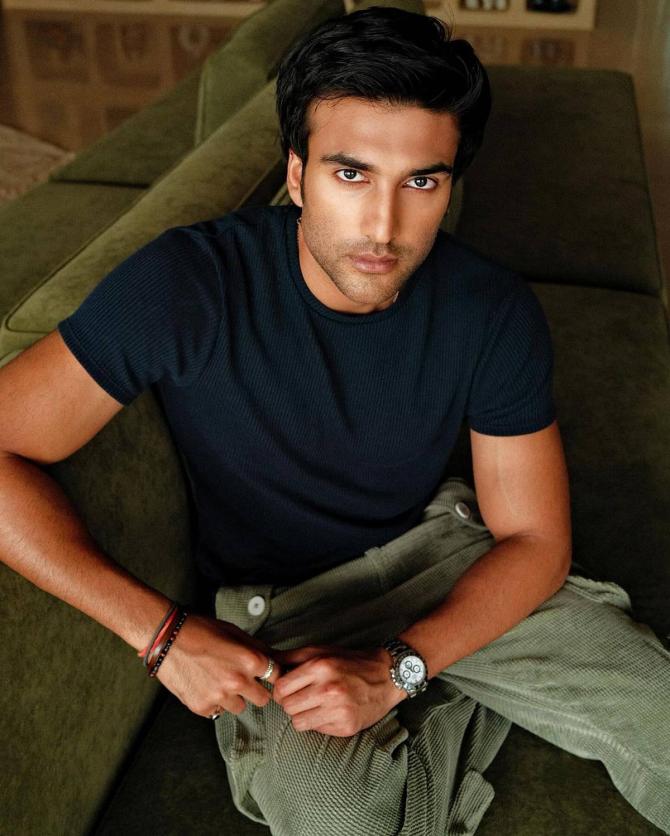 How did your father react when you told him about your acting aspirations? What was his advice?
Not one specific advice, it's just the whole process of how they brought me up and how they have taught me about what I should be doing in the industry.
I think that made it easy for me.
Also, the decisions that I take in my career and life are heavily influenced by my parents because they teach me from their mistakes.
As a star kid, what do you find challenging about this profession?
(Laughs) I'm still trying to figure out what the audience wants from me.
I'll figure that out after a few films because once you've portrayed a certain bank of work, only then will the audience also be able to gauge what works for me.
Right now, I am just exploring.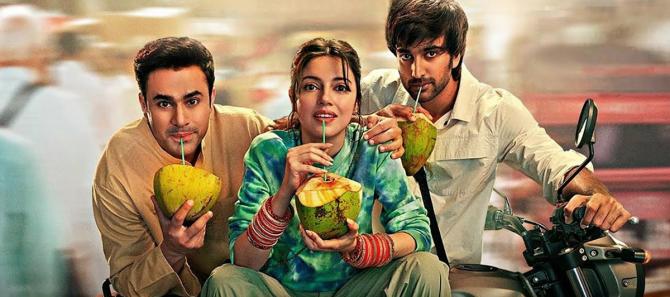 What's next for you?
It is called Miranda Brothers with Sanjay Gupta and Suspect with Nana Patekar, in which I am playing a double role.
One is a murder mystery thriller and the other is a sports crime drama.
I'm shooting for two more but they haven't been announced, so I'm not allowed to talk about that.
Who's your dream director?
Sanjay Leela Bhansali. I would love to do a musical under his direction, and if I'm playing a rockstar in that, it would be perfect.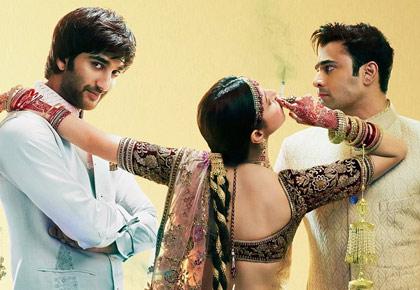 Source: Read Full Article