'If it's a good song, you will always see me singing it.'
Kumar Sanu has been rendering his melodious voice to Bollywood songs for four decades now. But the magic of his voice is such that it makes romance seem more romantic even today.
His latest song Do Raazi, featured in Netflix's Web series Guns & Gulaabs, reminds us of the good old days of Hindi music created in the '90s.
Why doesn't he sing more these days?
"Even after 40 years, if you say I am singing less, it's wrong. I have become choosy. I am not going to sing ridiculous songs that come my way," Kumar Sanu tells Rediff.com Contributor Mohnish Singh.
People have loved Do Raazi. Why did you feel you should sing it?
Whenever I am offered a song, I always ask the composers to send it to me.
Aman Pant sent me the song and after hearing it, I felt that I should sing it as it's a beautiful song.
It's a soft romantic song, lyrically very powerful.
What kind of reaction have you been receiving from fans?
People from all over have been praising the song.
When you make a good song, it definitely gets seen and appreciated.
When there is great music coupled with great lyrics and if it is sung properly, people appreciate it even today.
There are listeners in every era.
Watch Aman Pant and Kumar Sanu sing Do Raazi.
Your fans complain that you sing few songs these days.
I am happy.
It has been 40 years now since I have been singing professionally.
Even after 40 years, if you say I am singing less, it's wrong.
I have become choosy. I am not going to sing ridiculous songs that come my way.
People love me because I am a romantic singer; I bring out that sad romantic mood.
If I get those kinds of songs in my range, I won't fuss about it. I will take it up.
But those kinds of songs are not sung or composed nowadays.
Nowadays, there are songs where people scream and shout. I cannot sing that.
If it's a good song, you will always see me singing it.
Watch Kumar Sanu sing Hothon Pe Bas Tera Naam Hai, unplugged!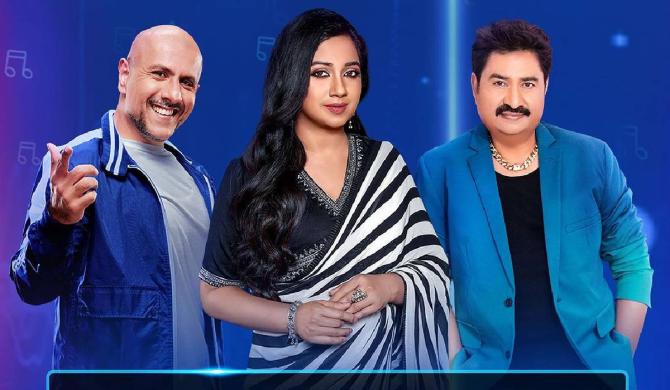 After appearing as a guest on various singing reality shows, you have now joined Indian Idol as a judge. How excited are you?
I was just waiting to judge a reality show where I can show them the reality. I got that chance and accepted it.
The second thing is that the judges panel this time feels real.
Shreya Ghoshal is really experienced. Vishal Dadlani also has it in him and I have been singing for 40 years. I am excited.
Udit Narayan recently recreated his hit songs in Gadar 2. Are there any songs which you would like to recreate?
If they call me, I would definitely sing.
I have sung some too. I sang Mein Toh Raste Se Ja Raha Tha and Aaankh Maare.
Many people demand that the song should be sung by Udit Narayan or me.
When you make the original singer sing the song, it leaves a great impact.
Why do you think new-age singers don't have the kind of career longevity you and your contemporaries enjoy? He answers in the video below.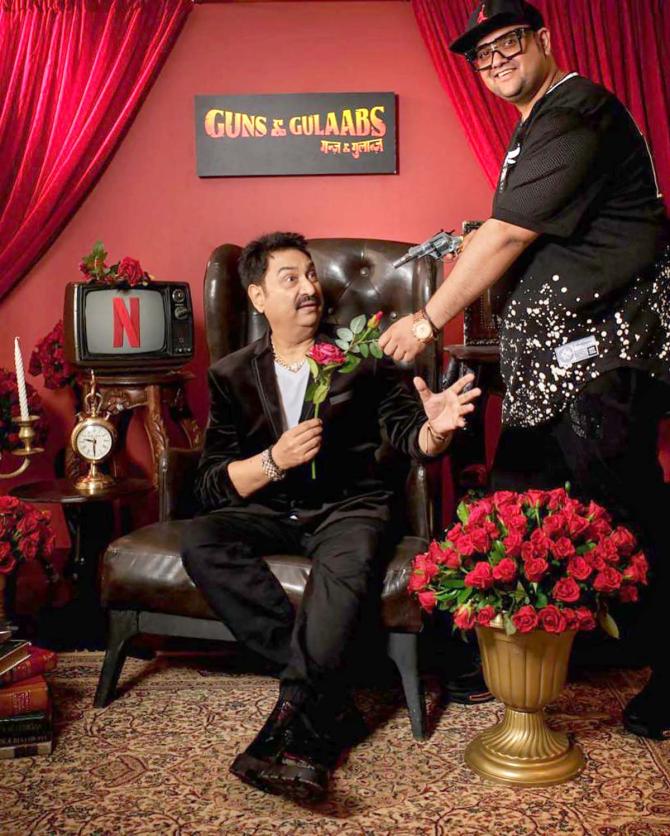 Kumar Sanu mentioned he will only take up a song if it fits his range. Is it necessary that a singer from the 1990s is offered songs that remind listeners of the time gone by?
Aman Pant: If we talk about Guns and Gulaab, the show is set in the '90s. But when you listen to the songs, we haven't deliberately tried to put in those nuances.
It's a today's song, but there is a nostalgia, as we have grown up listening to his songs.
Kumar Sanu has sung it in a new way.
Initially, they used to use a lot of live instruments. I have used the symphony orchestra, which was evident then.
There would be about 100 singers singing in the background and we have tried our best to bring that in this song.
Melody never goes out of style; it never becomes old. Now it's electronic music, trap and all is coming in. Then, there is hip hop.
Music genres in the electronic will keep changing, but it's the same tune.
Even if you hear that after 50 years, you will feel it's fresh. The tune is important.
Kumar Sanu: The credit for the composition and feel you experience in new age music goes to composers working today.
I have sung it like I always do.
You will feel that freshness in the song because that has been missing for a long time. And suddenly when you hear this, you feel it's all new.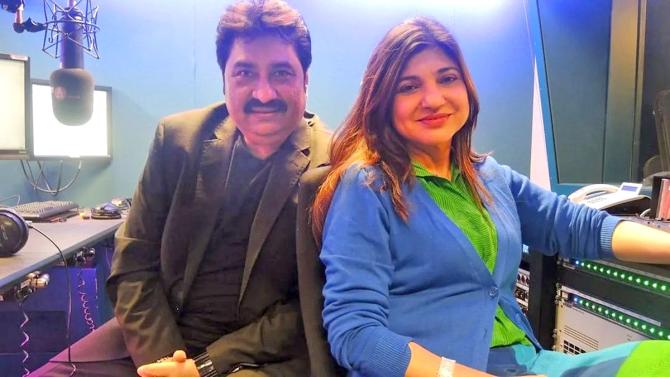 There are many singers today with a husky voice and they lack melody.
Kuman Sanu: You are correct. Our music industry is highly influenced by Western music.
If you observe their singing style, they are husky and loud singers.
You can only find the melody in our Indian music. You won't find that anywhere all over the world.
Lata Mangeshkar, Asha Bhosle, Kavita Krishnamurthy, Anuradha Paudwal, Alka Yagnik, Sadhana Sargam… all these singers have that melody in their voice.
If you observe carefully, husky voices don't survive for long. It's the melody that stays.
Music is a therapy and if you bring in huskiness in that music, that's not therapy.
The calmness and the contentment that you find in melody, dies.
When I listen to a song, my heart should feel something and if that doesn't happen, it has just bounced.
You have sung dozens of songs with Lata Mangeshkar and Asha Bhosle. Please share your best memories with them.
Did you receive any tips from Kumar Sanu while recording?
Aman Pant: The biggest tip that I received after recording is that how you can put in romance in the song. I feel no one can do it better than Kumar Sanu.
In the last few years, the experiments that we have been doing with our stories in Hindi cinema have made producers forget the importance of music. Do you feel this is the reason Bollywood has been struggling?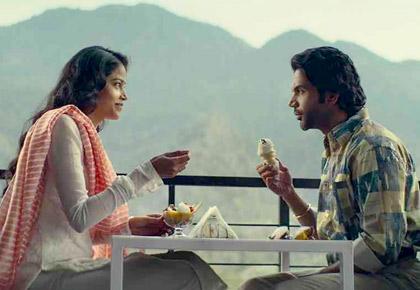 Source: Read Full Article