The very beautiful Nargis Fakhri could never quite find a footing in Bollywood the last time she was here.
But she is back now. "I am very excited to be back," Nargis tells Subhash K Jha.
"I finished a series called Tatlubaaz which will premiere on the channel Epic On.
"I play a very interesting character by the name of Isabelle.
"She's very different from the other characters I have portrayed on screen.
"I'll just say she's very spicy."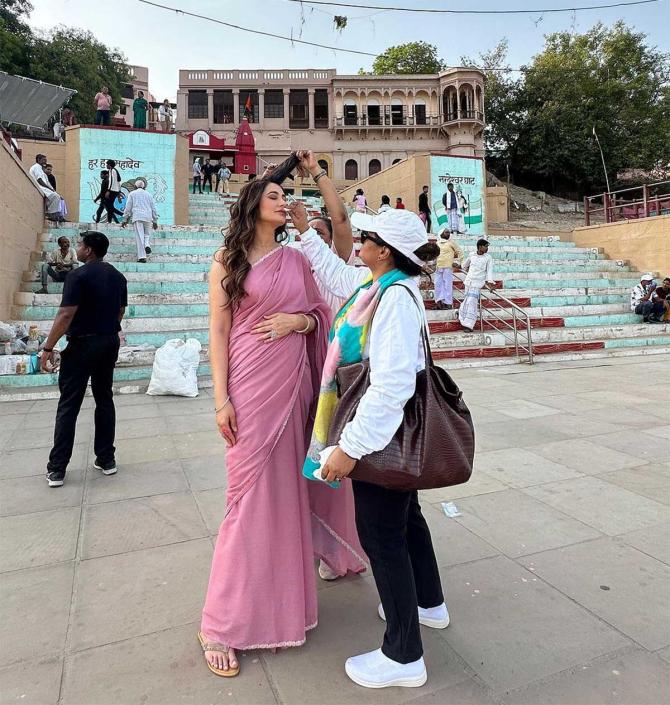 It's been difficult for Nargis to stay in one country.
"I will always be a gypsy and a global citizen. But that doesn't mean I have to leave Bollywood to be that.
"On my time off I will still travel the world. And since I'm so global I do work in other countries as well which gives me that opportunity to keep traveling."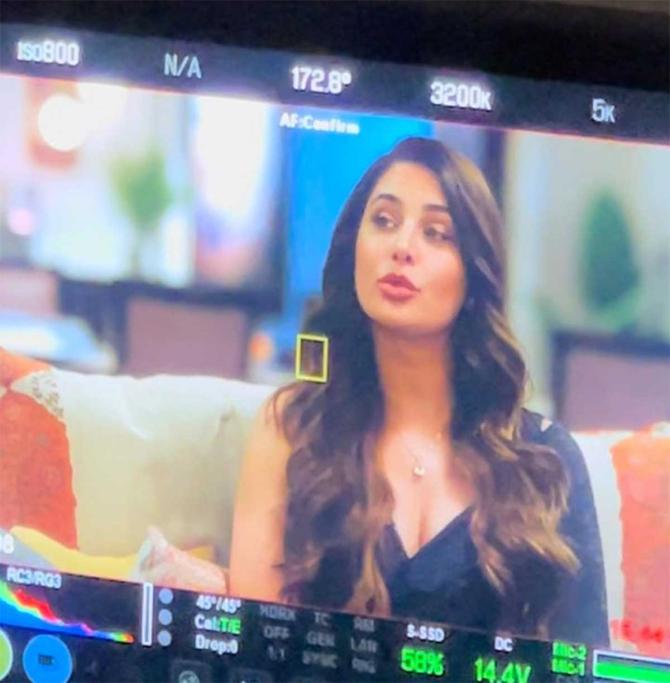 To those who want to sign her in Bollywood, Nargis is very much a Mumbaikar now.
"I am also based in Mumbai, even though I'm always traveling I am also there.
"Many people think I'm abroad, but I do have a space in Mumbai to call home as well.
"I am very happy with the choices I made in life and in my career so I do not feel that anything has harmed it.
"I feel blessed that I was lucky to be able to be a nomadic human.
"It's a great learning experience and keeps one resilient and flexible in life.
"I thought about how different I feel now and yes, I feel more comfortable and more at home in Mumbai. Which is such a wonderful feeling."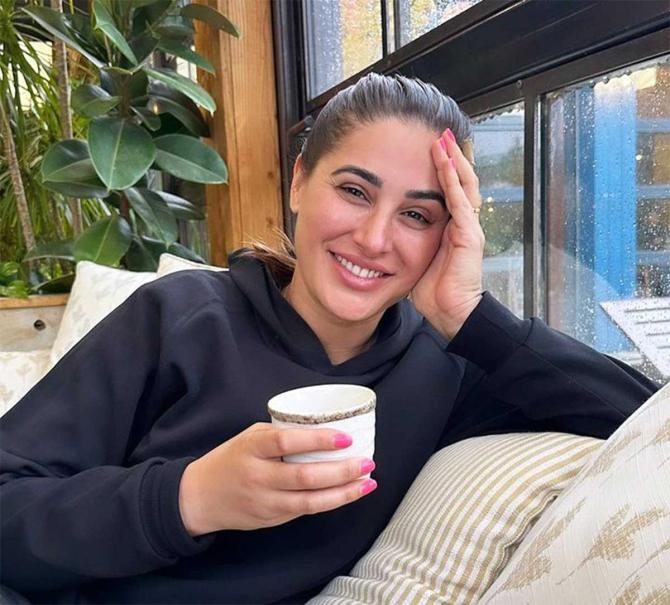 The Covid years did not kill Nargis' spirit.
"I did not feel that anything changed in my life.
"I really enjoyed the quiet time and spent more time with friends and family doing activities I probably would have never had time to do with them.
"Everyday we hiked, biked, even swam in the ocean, had picnics, and cooked together and many more simple activities that actually bring you closer together and brings you more joy than any materialistic thing."
Feature Presentation: Ashish Narsale/Rediff.com
Source: Read Full Article