After bringing in his 81st birthday with fans at midnight, Amitabh Bachchan stepped out in the afternoon once again to greet them.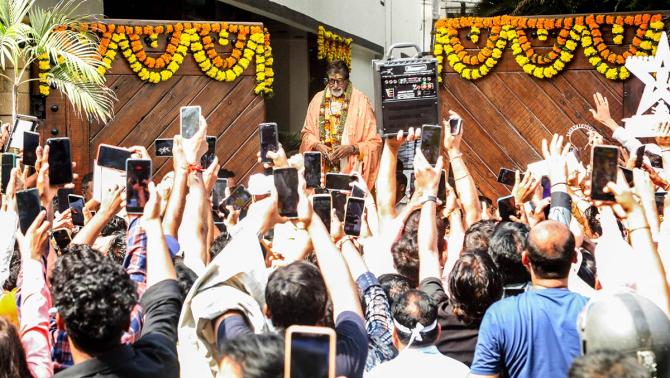 Fans thronged his home, Jalsa in Juhu, north west Mumbai, to meet the superstar and wish him. AB climbed on a podium and waved at everyone.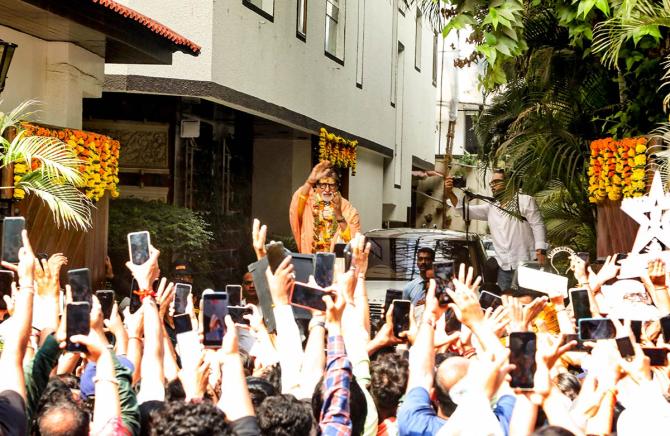 Everyone takes pictures of the actor who retains a fan following like no other movie star in the universe.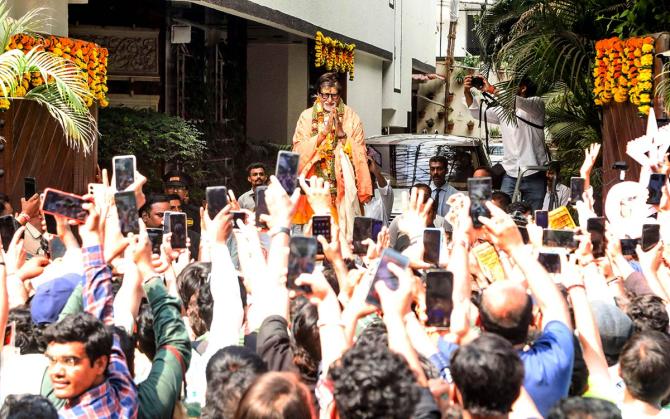 Mr B wore a silk kurta with a shawl, with chandan and teeka on his forehead.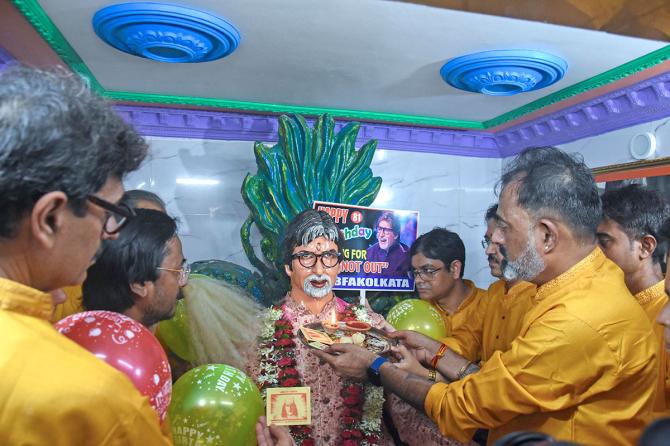 Meanwhile, members of the All Bengal Amitabh Bachchan Fans Association celebrated Mr Bachchan's 81st birthday in Kolkata with gusto.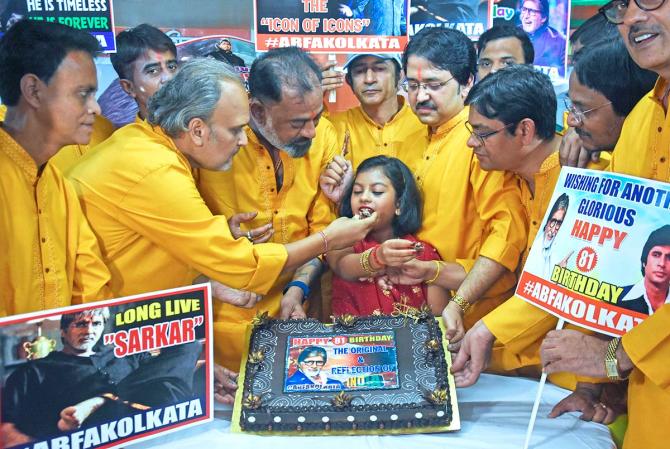 They had Amitabh posters and distributed cake.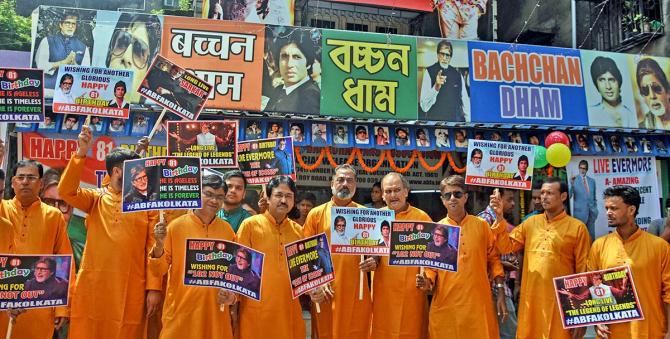 Fans gather outside a temple dedicated to the Big B in Kolkata.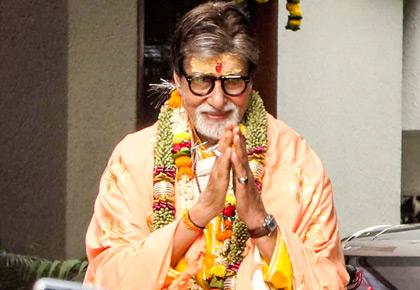 Source: Read Full Article