'The face of a woman being insulted, vilified, degraded by her husband in front of the whole world for literally no reason ever.'
Ankita Lokhande and her businessman husband Vicky Jain entered Bigg Boss Season 17 as the perfect couple, but looks like, things didn't quite turn out like planned.
They have been fighting regularly inside the house.
Footage from the show's live feed shows Vicky constantly belittling Ankita in front of other members of the house.
During Weekend Ka Vaar, host Salman Khan reprimanded the couple for fighting so often.
He told Ankita that she is losing her individuality in the game.
He also exposed Vicky for provoking Khanzaadi, telling Ankita, 'Aapne apne pati ke saath yeh game mein aane ka faisla liya aur aapke yehi pati Khanzaadi se khehte hai ki aapke saath lade.'
This revelation stuns Ankita, and she starts crying.
Vicky claims it was a joke, but Salman instantly counters, 'Woh mazak nahi tha.'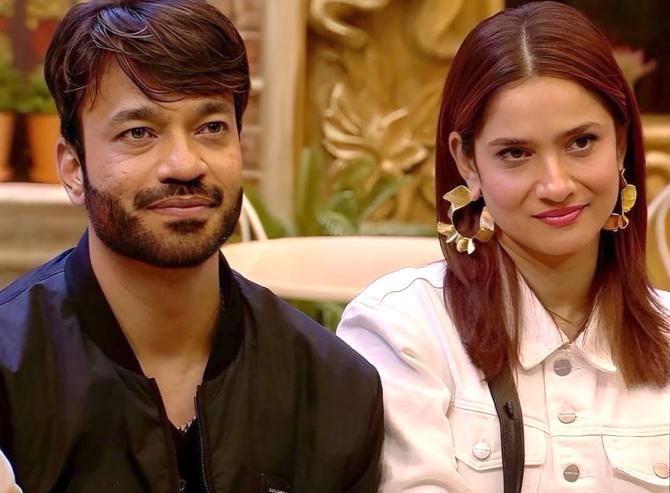 On several occasions, Ankita has shared how she feels lonely inside the house despite being with her husband. But no matter what their problems are, fans of the couple have been rooting for them.
A user wrote: 'Vicky ki strategy sahi hain' while another agreed: 'Vicky is playing good. He is mingling with everyone …quite sensible.'
On one occasion, Vicky told his wife, 'Zindagi mein mujhe tu kuch de toh paayi nahi at least mujhe peace of mind hi de do.'
But this time, his behaviour didn't go well with netizens.
One person said, 'She doesn't deserve to be in such a toxic relationship.'
Another said, 'Konsa husband apni wife ko ye bolta hai tune mujhe aaj tak diya hi kya hai arre bhaisahab ankita ki wajh se aap tv pe dikh rahe ho uska kya.'
Another wrote: 'So sad the husband has made the wife look like a villain….talking behind her, making fun of her, clearly making her look negative …sad…he goes to everyone except his wife….she will feel insecure and left out .. but still the world will blame her.'
Another Ankita fan commented, 'The face of a woman being insulted, vilified, degraded by her husband in front of the whole world for literally no reason ever.'
A user wrote, '#AbhinavShukla cared& loved #RubinaDilaik , #AnkitGupta had his restrictions but he also cared& loved #PriyankaChaharChoudhary ! But #VickyJain is so toxic! he said degrading things to his wife & his behaviour is soo bad with #AnkitaLokhande I feel bad for her.'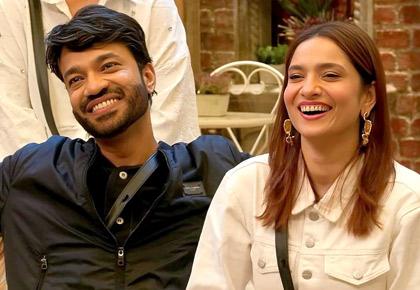 Source: Read Full Article