England's performance in the 2023 World Cup has been far from stellar, mirroring the dark days of their past World Cup campaigns between 1996 and 2015.
As the defending champions, they kicked off the tournament with a crushing defeat to New Zealand, followed by a win over Bangladesh.
However, their subsequent matches against Afghanistan (a 69-run loss), South Africa (a 229 run defeat), and Sri Lanka (an 8-wicket loss) have left their hopes of advancing hanging by a thread.
Their current campaign is shaping up to be one of the bleakest in English cricket history, as they have made the worst start of any defending champion since the 1999 World Cup. Back then, Sri Lanka also lost three out of five games and failed to qualify for the knockout rounds.
On the flip side, Australia's performance in the World Cup has been dominant over multiple decades, with their most recent victory being a resounding one.
The win on Wednesday against The Netherlands stands as the largest-ever triumph in this tournament and ranks as the second-largest margin of victory in ODIs.
This captivating display of cricketing excellence unfolded in Delhi, where Australia orchestrated a remarkable performance by bundling out The Netherlands for a mere 90 runs, securing a commanding win of 309 runs.
The spark that ignited this thrilling spectacle was Glenn Maxwell, who showcased his extraordinary skills. In an astounding feat, Maxwell smashed the fastest century in World Cup history, a remarkable achievement accomplished in a mere 40 balls.
In achieving this victory, Australia broke their own previous record, set eight years ago, when they defeated Afghanistan by 275 runs in World Cup 2015 in Perth.
Remarkably, Wednesday's victory stands as the second largest in the history of ODI cricket, surpassed only by India's 317 run win against Sri Lanka in Thiruvananthapuram earlier this year.
While the cricketing world has witnessed countless instances of teams outshining their rivals, such moments gain even greater significance when they unfold on the grand stage of a World Cup.
5 Biggest Victories in World Cup History
1. Australia vs The Netherlands, World Cup 2023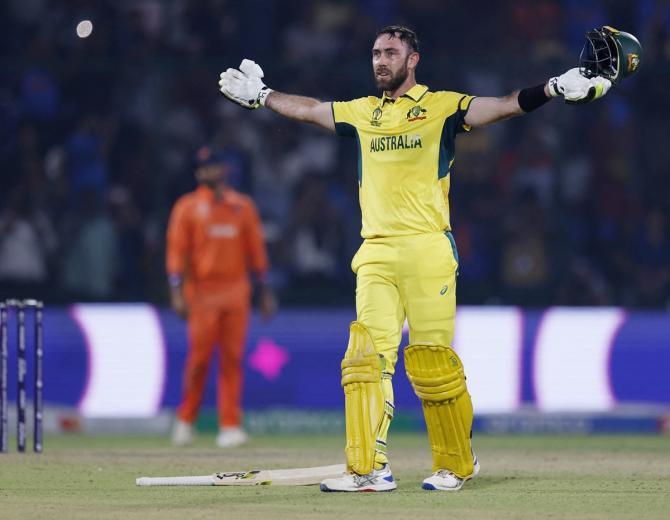 Fueled by Glenn Maxwell's blazing century, Australia's pace bowlers delivered a formidable performance that left the Dutch side reeling.
Within the powerplay, the Netherlands found themselves in dire straits at 47-3. The wrist spinner, Adam Zampa, further compounded their challenges with a remarkable haul of 4-8, securing his third consecutive four-wicket haul in the tournament.
The Dutch suffered a dramatic collapse, losing their last five wickets for a mere six runs. This plummet led them from 53-4 to 90 within the final 10 overs.
2. Australia vs Afghanistan, World Cup 2015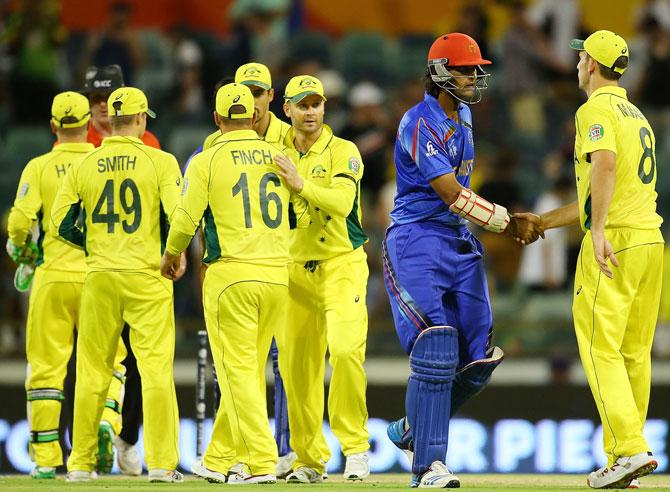 In World Cup 2015, Australia delivered a commanding performance by setting a formidable 417-6 against Afghanistan, who struggled in response, managing only 142 runs.
Australia won with a colossal 275 run margin. David Warner's exceptional performance, scoring 178 runs off 133 balls, marked his highest World Cup score, earning him the Man of the Match award.
3. South Africa vs the West Indies, World Cup 2015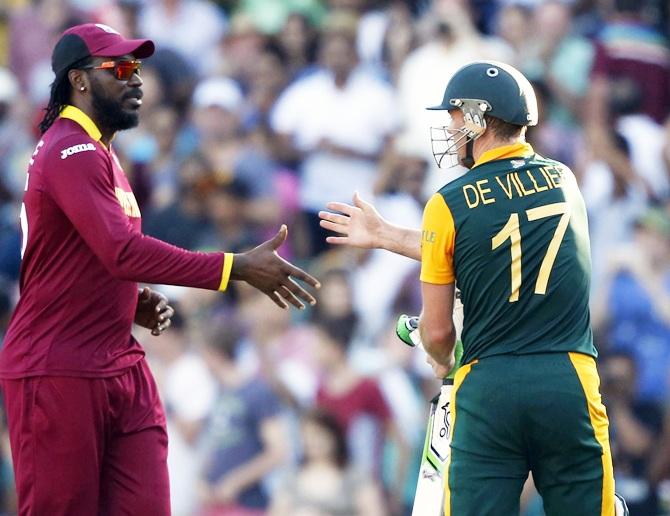 South Africa asserted their dominance by amassing 408-5 against the West Indies. The West Indies were bowled out for just 151 runs.
South Africa secured a resounding victory by 257 runs. A B de Villiers, who remained unbeaten with a stunning 162 off just 66 balls, was the Man of the Match.
4. India vs Bermuda, World Cup 2007
During a Port of Spain encounter in World Cup 2007, India finished at 413-5 against Bermuda.
In response, Bermuda mustered 156 runs. India secured a convincing victory by 257 runs. Virender Sehwag, who scored 114 off just 87 balls, was the Man of the Match.
5. Australia vs Namibia, World Cup 2003
In the match in Potchefstroom, South Africam Australia asserted their dominance by amassing 301-6 against Namibia.
Namibia struggled and were dismissed for just 45 runs. Australia won by 256 runs.
Glenn McGrath's exceptional performance with the ball, claiming seven wickets for just 15 runs, earned him the Man of the Match accolade.
Source: Read Full Article