Subhash Jha hails Helen on the movie legend's 84th birthday.
"Helen and I have a karmic connection. Every move in my songs is hers for the taking. She doesn't miss a single beat. Singing for her dances is a great pleasure for me," Asha Bhosle, who sang almost all of Helen's dances into eternal fame, once told me.
Many other dancing divas attempted Helen's smooth sexy but never vulgar moves. I remember when Farhan Akhtar was planning his recreation of Chandra Barot's Don the question that bothered him the most was who would recreate Helen-Asha Bhosle's Yeh mera dil pyar ka deewana.
"Kuch cheezon ko haath nahin lagana chahiye, jaise ke Didi ke gaane, mere gaane, Helen ke cabaret," Asha Bhosle once told me.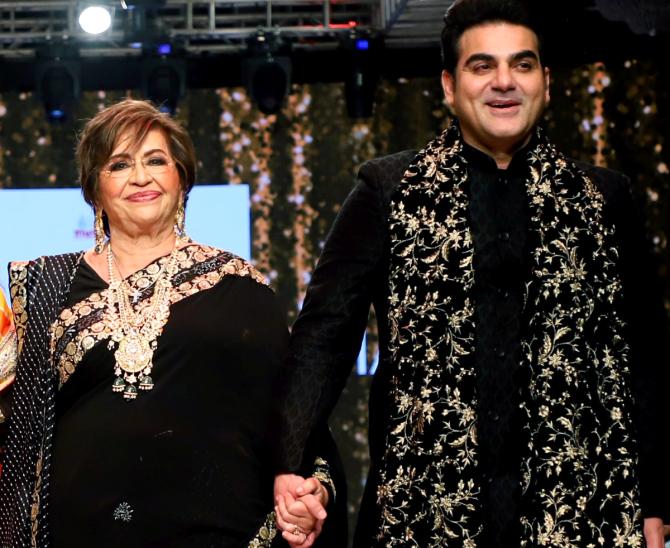 Helen's cabaret numbers were to Hindi mainstream cinema in the 1960s and 1970s what Mehmood's comedy was in the same era.
If you were an anxious producer back then and you had one or either of the two in your film you could breathe easy.
Many of the blockbusters of that era leaned on the sizzling dances of Helen for sustenance.
Sadhana's last blockbuster Inteqam(1969) had Helen's sparkling presence in two of the most glorious cabaret songs ever composed for the Hindi screen.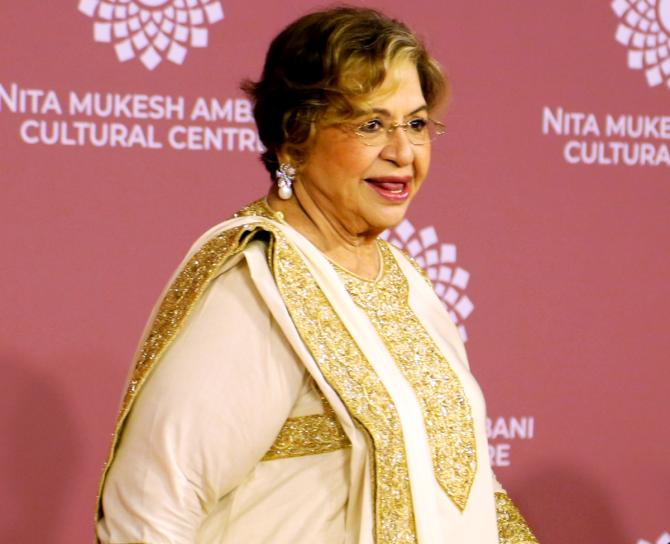 Lataji who sang Helen's Aa jaan-e-jaan and Mehfil soyee aisa koyee in Inteqam couldn't stop praising Helen.
"Kitna badhiya unhonein mere gaane pe dance kiya. Helenji has such grace. My sister Asha has sung most of Helenji's cabarets. I sang very reluctantly for Helenji for Inteqam as Laxmi-Pyare (composers Laxmikant-Pyarelal) insisted. I was very apprehensive. Helenji ne sambhaal liya."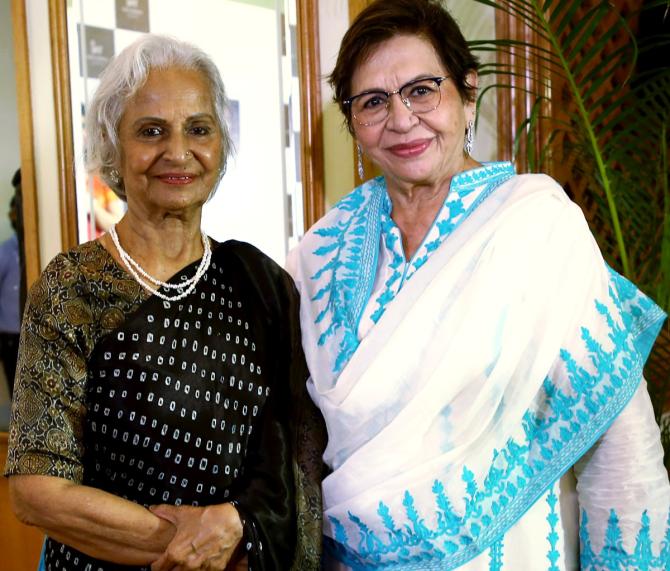 Filmistan's most accomplished Bharata Natyam danseuse Vyjayanthimala had a rare opportunity to shake a leg with Helen in a dance competition for the film Prince in 1969.
"I must say Helenji gave me a run for my money. The song was Muqabla humse na karo. Ashaji sang for Helenji and Lataji for me. She had the Western steps while I had the Indian steps. It was a riot."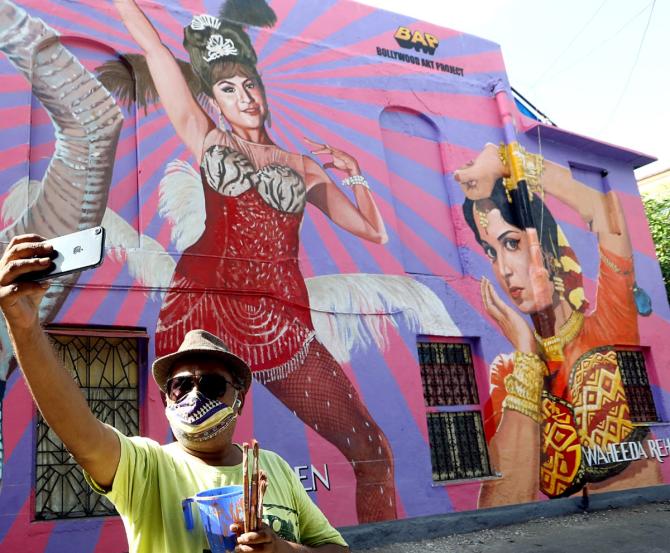 Asha Parekh is not only a very close friend of Helen, but also a co-star. "We've known one another for decades. She has gone through a lot in life. We worked together for the first time in Hum Hindustani. But it was in Teesri Manzil that we gelled. Her dance moves with Shammi Kapoor in O haseena zulfonwali were deadly."
"Helen was a very dignified and graceful dancer. She was incapable of any untoward dance steps. No one dared to give her any crass steps. In Teesri Manzil, Salim Khan saab was also there in a brief role. They fell in love during the shooting."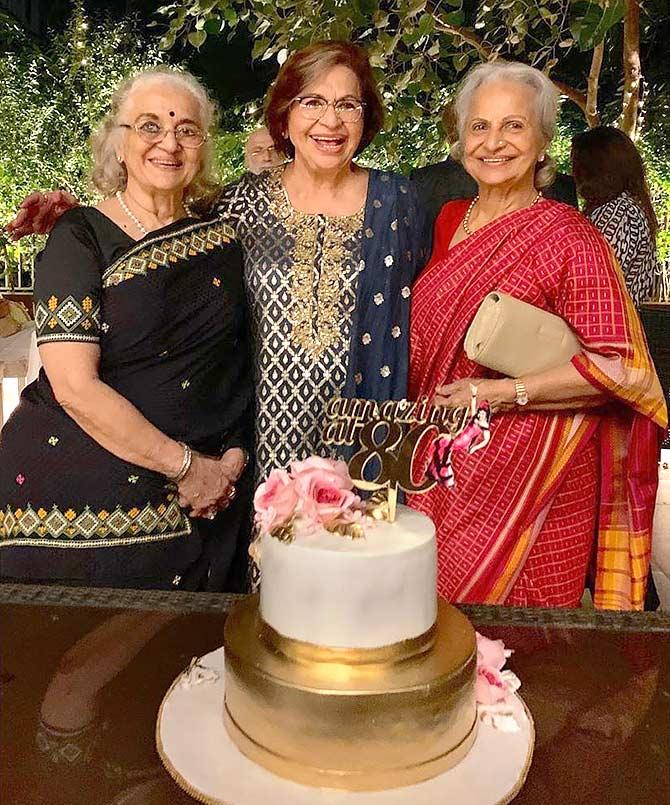 Usha Mangeshkar sang only one song for Helen. Moongda in the film Inkaar in 1978. It was one of Helen's last hefty hurrahs on the dance floor.
Says Ushaji, When I recorded the song Moongda for Rajesh Roshan we never knew it would turn out be such a craze. Not a single concert of mine is complete without Moongda. I think Helenji's dancing went a long way in making Moongda such an everlasting success.
"My sister Asha Didi sang most of Helenji's hit songs. My number for Helenji was not a cabaret. It was a lavni-styled club song. It just proves she is the queen of all the moves."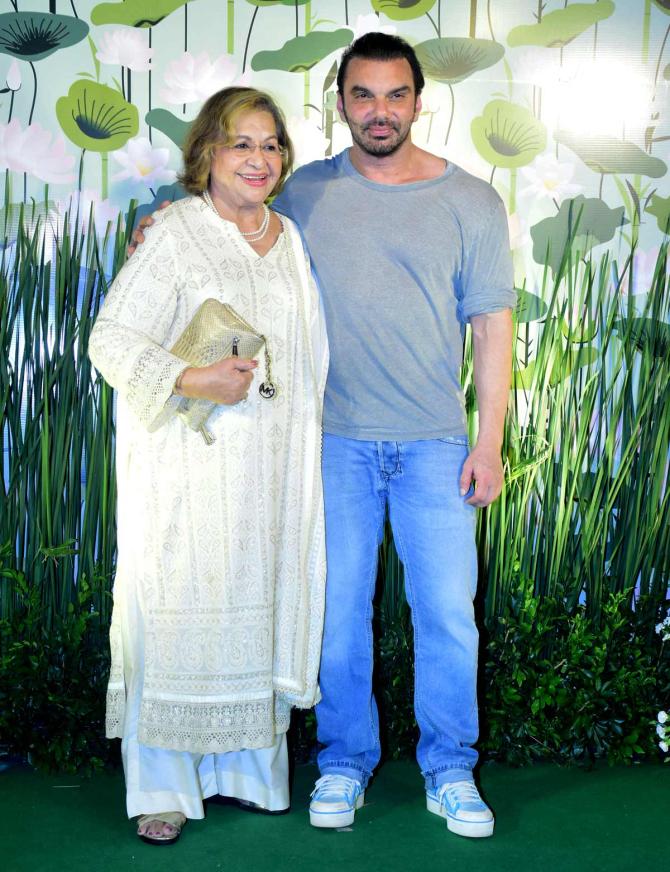 Feature Presentation: Rajesh Alva/Rediff.com
Source: Read Full Article