Netflix India celebrated a historic win at the International Emmy Awards 2023, with Vir Das winning an Emmy for Vir Das: Landing in the Comedy category. This makes him the first Indian comedian to achieve this feat.
The Emmy for the Comedy Category was a tie with Derry Girls Season 3 also receiving the recognition.
'This moment is truly surreal — an incredible honor that feels like a dream. Winning an Emmy for Vir Das: Landing in the 'Comedy Category' is not just a milestone for me but for Indian comedy as a whole,' Vir said.
'It's heartening to see Vir Das: Landing resonate globally. Rhanks to Netflix, Aakash Sharma and Reg Tigerman who made it special. My journey from crafting local stories to receiving a global accolade has been both challenging and rewarding, and Netflix has been instrumental in that growth.
'I'm excited about the continued exploration of diverse narratives, from Noida to the International Emmys — India gets you there.'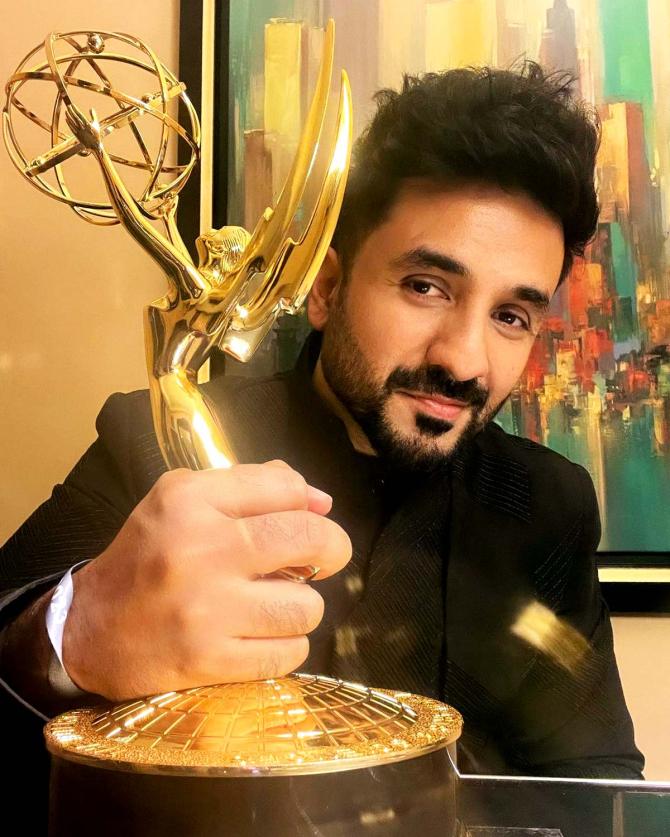 Taking to Instagram, the International Emmy Awards shared the news and wrote, 'We have a Tie! The International Emmy for Comedy goes to Vir Das: Landing produced by Weirdass Comedy/Rotten Science/Netflix.'
Their other post read, 'We have a Tie! The International Emmy for Comedy goes to Derry Girls – Season 3 produced by Hat Trick Productions.'
Vir posted a picture on Instagram and wrote, 'For India For Indian comedy. Every breath, every word. Thank you to the @iemmys for this incredible honour.'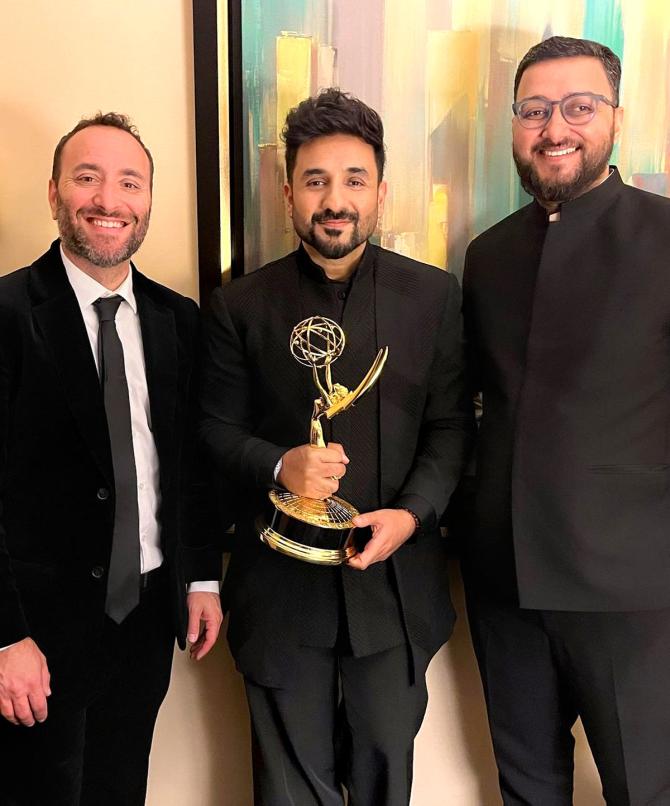 Vir Das: Landing marks his fourth comedy special and competed with Le Flambeau from France, El Encargado from Argentina and Derry Girls Season 3 from the UK.
Vir wore a traditional black bandhgala for the awards ceremony.
A day before the awards ceremony, Vir posted a video on his Instagram story in which he said, 'The day he was called a terrorist, he was nominated for the Emmys'.
'The universe is a full circle. So just wanted to say thanks and that if anyone out there is ever in the dark, stay till sunlight, and know that love will find you, and the universe will carry you.'
Vir's third standup special Vir Das: For India received a 2021 International Emmy Nomination for Best Comedy.
With inputs from ANI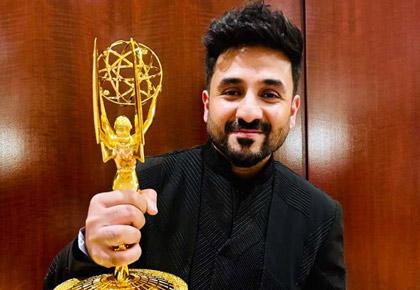 Source: Read Full Article