Alia Bhatt and Kareena Kapoor Khan looked stunning on Karan Johar's Koffee With Karan 8 and spoke candidly about motherhood, striking the perfect balance between work and family, and more.
Mohnish Singh brings us the highlights of the latest episode.
Kareena ki sabse favourite?
Kareena has graced Karan's Koffee couch every season, and she claims this is her favourite one.
'I think this is going to be the best episode because I am with my most favourite,' Kareena says.
KJo quips, 'I thought you were your own favourite.'
'I mean, apart from me, I have to like other people as well and I like Alia. I don't like you!'
Ranbir is 'deeply, madly and truly' in love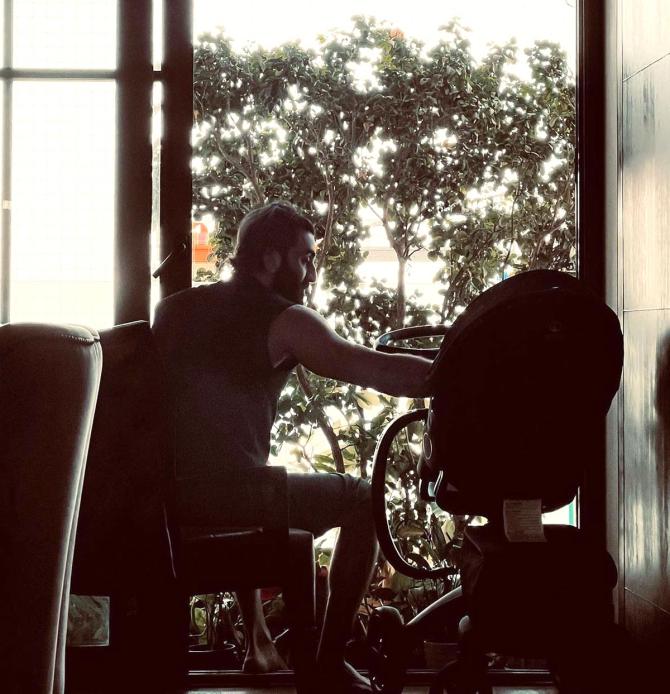 Alia reveals that husband Ranbir Kapoor is 'deeply, madly and truly' in love with their one-year-old daughter, Raha.
'Sometimes, he is just staring at her, he is troubling her, he is playing games with her. In the beginning, he was a burp specialist. The only thing he is not doing is feeding her,' Alia says.
'He wants to be involved in every single thing and sometimes too much. At home, we are fighting to hold her.'
Kareena immediately adds: 'That's the cue to have another one, maybe, so both of you can have one each.'
When Alia broke down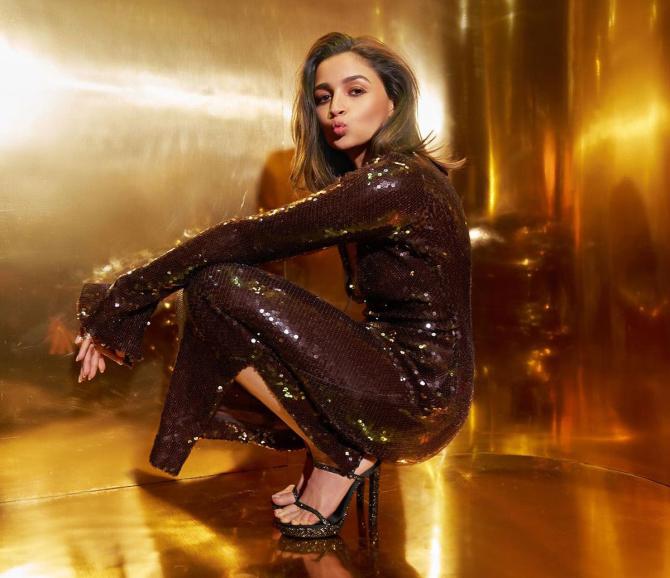 Alia opened up about breaking down when Raha's profile was unexpectedly captured by someone while she was shooting in Kashmir and the picture went viral.
'It was my first time shooting after giving birth. No matter what anybody says, it takes really long for your body to bounce back. I still feel that I am going through some changes. I was not sleeping at night, I was feeding, and rushing in between shoots,' she says.
'I remember calling Ranbir and saying, 'Listen, I'm finding it very difficult'. So he pushed his work and said, 'Do not worry. I'm going to come pick her up. I'm going to take her. I've pushed my work. She'll be with me'.'
She said she shed tears not because of embarrassment but because she realised Raha should not have been a content piece on Instagram.
'Honestly, we are proud of our baby. But it's just like there were too many emotions put together and I am so protective of my loved ones that I felt like, 'Oh God! I don't want that conversation'. But I realised that I was just exhausted and overwhelmed at that time,' she explains.
'I intend to act till I am 95'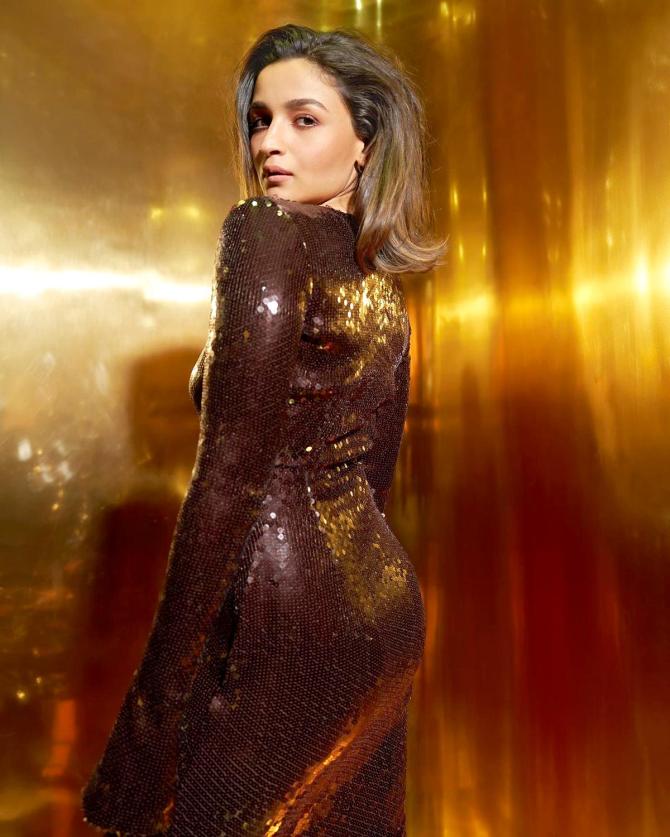 When Karan points out how actresses often face questions about balancing marriage, children and career while their male counterparts are spared such inquiries, Alia says, 'See, the balancing career irritates the life out of me.'
She spoke about an incident when Kareena was asked about Alia's decision of becoming a mother at the peak of her career.
'What irritated me was from what lens are you asking this question that oh, I am a woman in a so-to-speak peak of my career. I am not saying this, you are saying this. I intend to act till I am 95. As long as I can walk,' Alia says.
Is Ranbir toxic?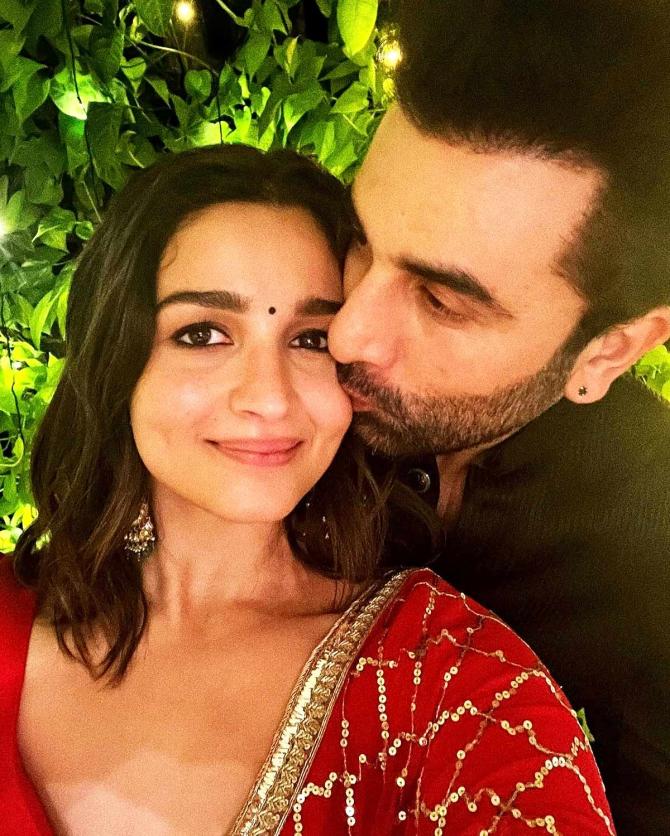 In a beauty tutorial video, Alia had revealed how Ranbir does not like it when she wears lipstick and asks her to wipe it off. The actor faced a massive backlash after the video went viral on social media, with some people calling him 'toxic'.
Alia clarified that Ranbir not being on social media may have a part to play in the trolling that the couple often faces.
'I have a very candid way of speaking. So when I talk about anything in my life, I like to imitate the person, give anecdotes, make it personal.
'I feel a lot of things get picked out of context, which happened recently with the video. My team told me this is going out of hand. I was like, 'Okay, let it go'.
'Then I realised that there were serious articles written about how he was a toxic man, and I thought, 'Are we serious?' There are many issues in the world to give more attention to,' she said.
The actress added that the only reason she feels bad is because Ranbir is the opposite.
'There is a line which I think is being crossed, but you cannot say anything about it. Ranbir says, 'Alia, the audience owns you, they can say whatever the hell they want to say about you. As long as your movies are doing well, please don't complain sitting in your apartment in Bandra,' she adds.
Kareena's 'history' with Ameesha
'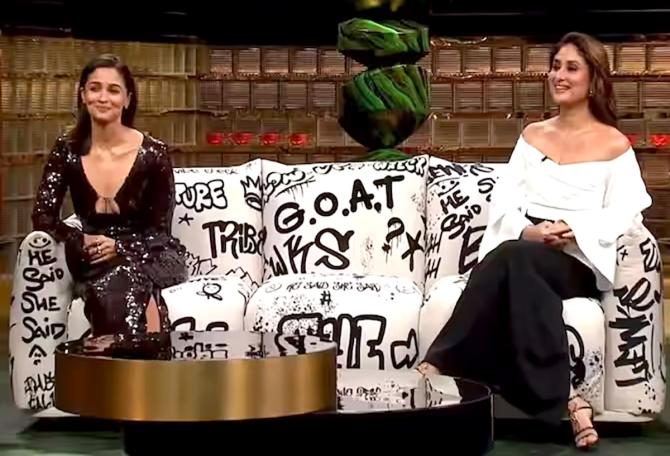 'Why didn't you attend the Gadar 2 success party?' Karan asks Kareena.
'I wasn't in town,' she replies.
KJo rejects this and reveals that she was very much in town.
He then reveals, 'Because you and Ameesha Patel have such history.mYou were meant to do Kaho Naa… Pyaar Hai.'
Asked if she had messaged either Sunny Deol or Ameesha Patel to congratulate them about the success of Gadar 2, Kareena said, 'No, but I think that it's just fabulous and I can congratulate them now, here.'
For those not in the know, Kareena was supposed to make her Bollywood debut opposite Hrithik Roshan in Kaho Na… Pyaar Hai.
Things did not fall into place and she had to leave the film. She made her debut in the same year with Refugee.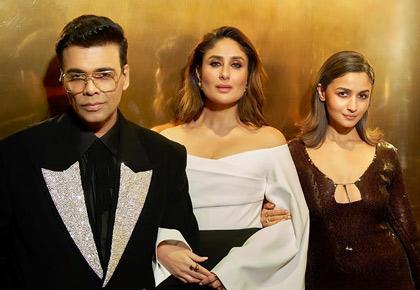 Source: Read Full Article