There is much celebration going on at Aamir Khan's home.
The wedding festivities for his daughter Ira Khan, who got engaged last November to longtime boyfriend Nupur Shikhare, have started.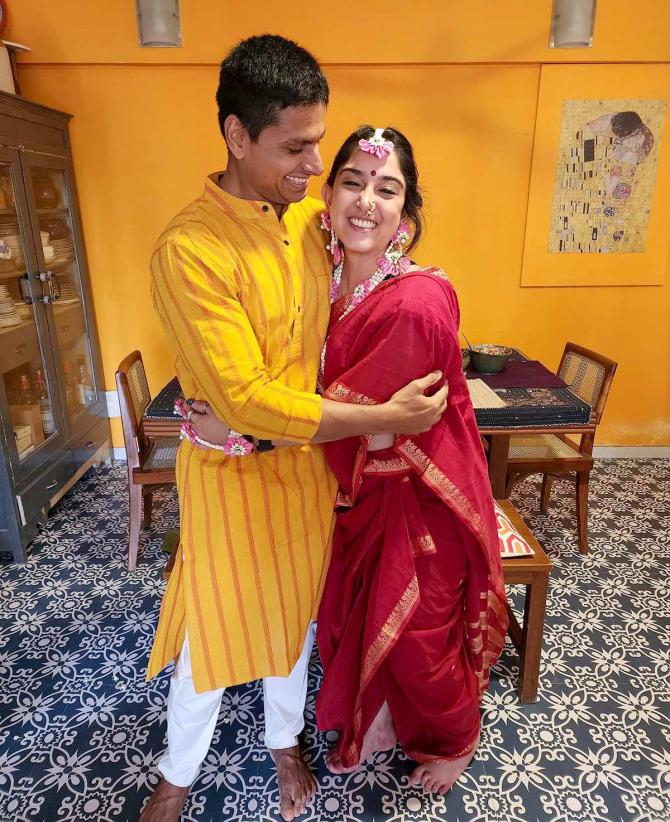 Ira posted pictures from her kelvan and ukhane ceremonies, which is followed in Maharashtrian weddings.
'Kelvan 2! Ukhana 2! I love him so so much,' Ira posted.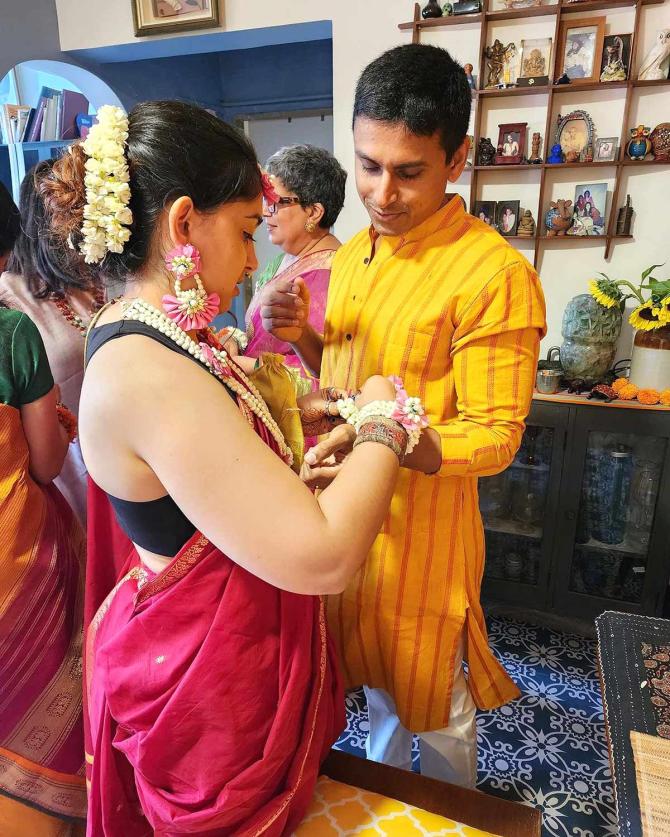 Ira wore a red and gold navari sari with a black halter-neck blouse.
She enhanced her look with floral jewellery and a Maharashtrian style nath.
Seen behind the couple is Ira's mother Reena Dutta.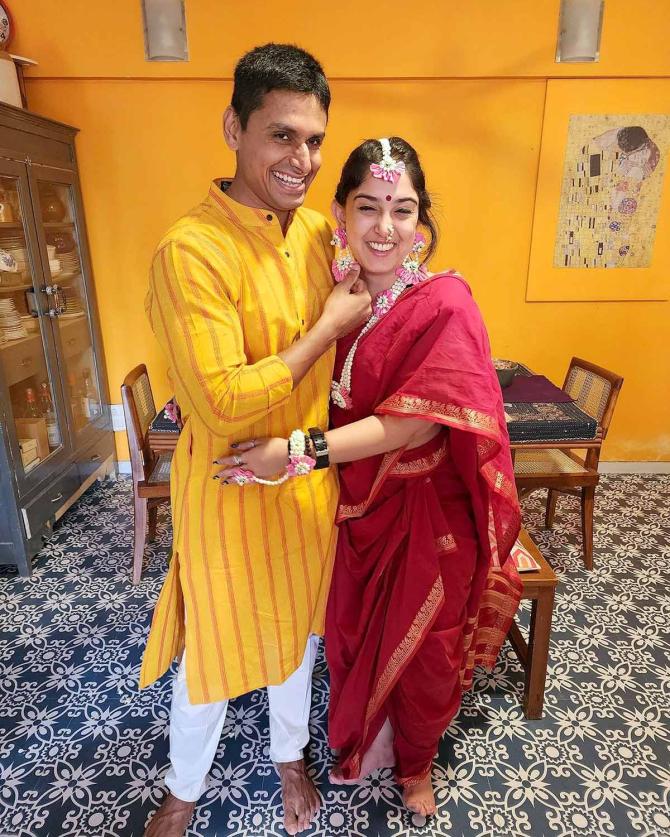 Nupur chose a simple yellow stripped kurta with white pajamas.
Ira also posted a video in which she tried her hand at speaking in Marathi.
The wedding will take place on January 3.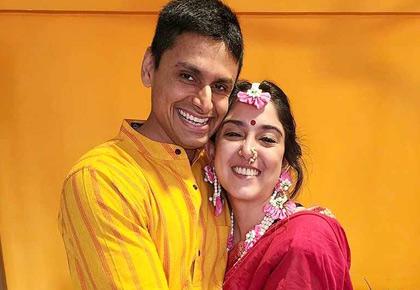 Source: Read Full Article